Star gazers in Indiana may catch an extra clear glimpse of the International Space Station as it crosses the evening sky this Saturday.
For 6 1/2 minutes starting at 8:44 p.m., the ISS will be visible over the state as a bright, white spot moving quickly from southwest to northeast.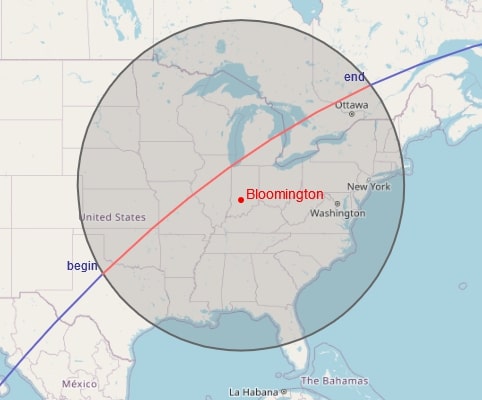 The ISS orbits the earth about every 90 minutes at almost five miles per second, meaning views are common, if brief and often dim. Saturday's flyby will be notable for its brightness and duration.
Opportunities to watch the station's arc are limited. NASA announced plans to decommission the ISS after 2030, calling home its crew and crashing it into the Pacific Ocean at Point Nemo - the furthest point on earth from dry land - where it will rest with hundreds of other spacecraft including the Russian station, Mir.
Observers from Earth watching the station during its 21-year stay in space may not have known that they were staring at Indiana astronauts. Serena Auñón-Chancellor of Indianapolis and Kevin Ford of Gary both lived on the station for periods during the last decade.
For space enthusiasts hoping for more views, NASA offers text notifications when the space station will be visible overhead.