Brad Herndon sat in the living room of his quaint cabin in Brownstown, Ind. He wore the starting layers of his hunting attire: long johns, hiking boots, and a button-up shirt.
"Been living off the land ever since I was a little boy because that's what my mom and dad did," he said.
In the spring he and his wife Carolyn pick wild asparagus and mushrooms along the road and fish for bluegill. When fall comes and hunting season starts, it's all about squirrel, deer and turkey meat, with squirrel being their favorite.
"Carol and I will eat two or three grey squirrels and we have biscuits and gravy with that and some sliced tomatoes and a little coffee, and nothing makes as good a gravy as squirrel gravy," he said. "Anybody that's ever had it will agree with you on that."
Brad is a long-time believer in homesteading (simple living off-the-grid) to stay within his means. He's a gold standard for what some Hoosiers are trying to achieve this hunting season.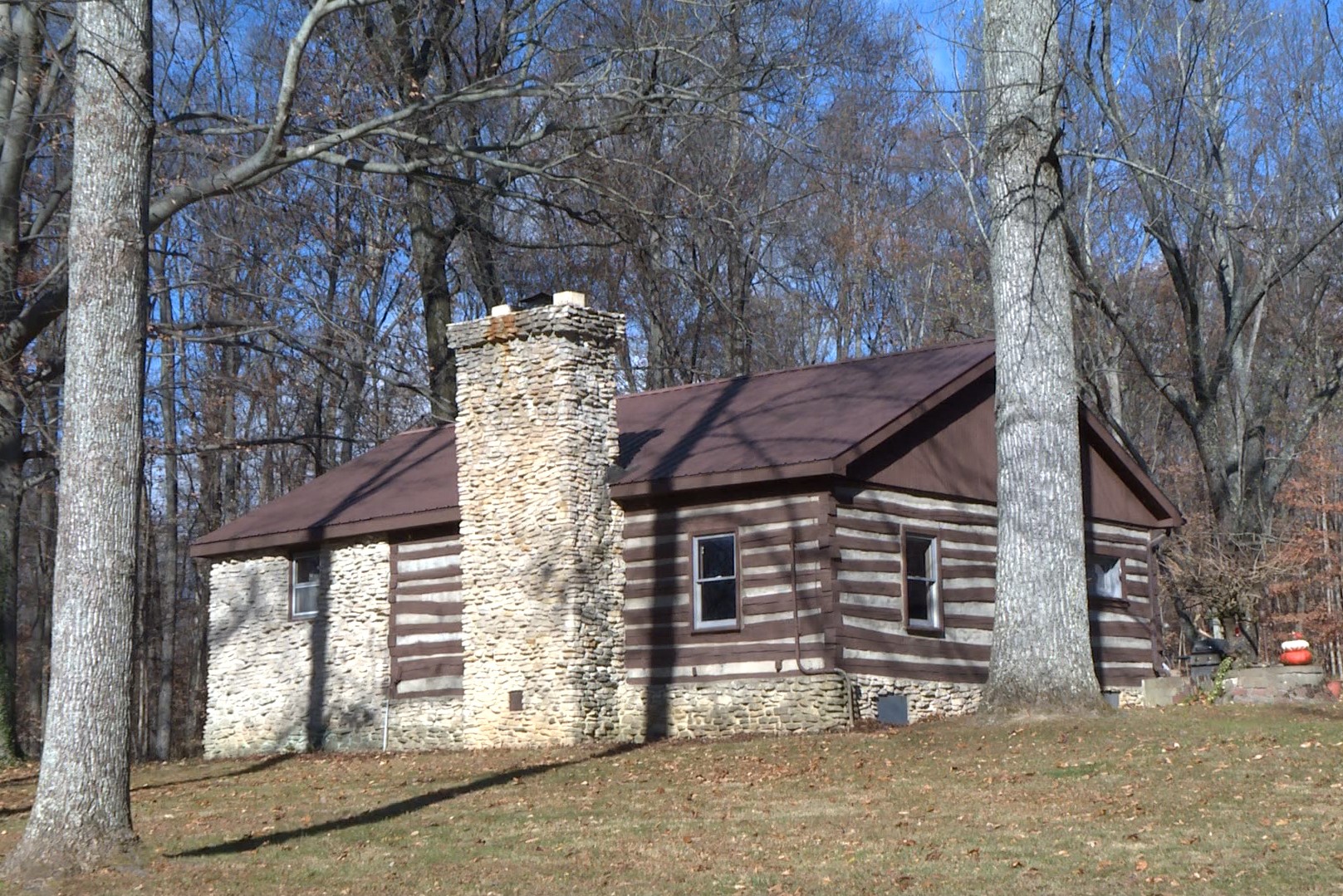 Inflation boosts hunting numbers
Since COVID hit in 2020, hunting has seen a large boost in popularity. Many newcomers tried their hand at the hobby to get out of the house. This year, those already large numbers are increasing even more.
Almost 113,000 deer have been harvested in the state this year, and that's before the end of the season; it's a seven year high.
Clark Arnold, owner of Fender Four Star meat processing in Spencer, said their intake is up noticeably over last year.
"In bow season, we normally do 100 deer up until the first day of gun season. This year we did about 125, almost 130," he said. "So that was up 1/3 over normal."
Read more: DNR: 'Report poachers this hunting season'
Business got so crazy that Arnold had to stop accepting deer to process earlier than usual. Within the first two days of gun season, they took in 125 deer.
"That's where we shut it off at," he said. "Some other processors, they may take in more or less. But from my understanding, almost everybody filled up the first weekend and then the phone was going crazy all week long."
Arnold believes that high food prices are bringing more people out hunting this year. In Owen County, hunters are allowed to harvest two does and a buck every season. Usually, hunters get their trophy buck and call it a year. But in 2022, Arnold noted that they're intaking more doe than usual.
"They're going out now for the does for the freezer meat," he said. "I mean, the buck went in the freezer, too, but they want to get it because once season's over, you know, there's no chance to go out and bag a deer for the freezer."
Arnold isn't worried for the deer population, nor does he believe that meat processors like him are going to have any trouble if this trend continues.
"Once we get to capacity, I think you'll see some smaller (meat processors) pop up and that would be good for the industry and everything else that goes along with it."
Getting to the bottom of it
Cindy Stites, the wildlife recreation program manager for the Division of Fish and Wildlife for Indiana's DNR, believes many people who just started hunting when COVID began have continued to stick around. But she also believes that inflation is driving more people to hunt for their food.
"Just the way things are going financially, economy wise, I think people are looking for that place to procure their own food and take some of that expense out of the grocery stores and kind of take responsibility for that on their own," she said. "Since COVID, really, people are a lot more in tune to their situation, financially, and also their food sources."
Some hunters might think too many people are hunting now, but for Stites, it's ultimately a good thing for conservation across the state. Hunting licenses are a major source of income for the DNR .
"Without those people purchasing licenses, and getting out in the field, buying equipment, our conservation funding is going to be lacking," she said.
Conservation efforts such as monitoring for diseases and taking care of habitats would be dead in the water if not for the funding that comes from hunting license sales.
Read more: Controlled burn deer cull this month at Griffy Lake
Hunting seasons like this one excite Stites. Her hope is that these inflationary hunters stick around for years to come.
"I definitely would like to see the license sales go up, but I want it to go up for the right reasons," she said. "I don't want to just throw people in the field because that's my job. I care more about creating conservationists than I do creating hunters or anglers or trappers."
Certainly, Brad Herndon is one of those conservationists that Stites wants to cultivate. For him, it isn't just the financial savings that keeps him hunting; it's the ability to slow down and be in touch with nature.
"That's something that most people don't have a good grasp of," he said. "I just think it's just a great lifestyle to live. I really do. You have to focus on nature, and your family can become involved in that. And it's just a relaxing time to be out there."