Despite strides women have made in academia in recent years, men still get placed on a tenure track more often and have higher salaries. 
Opened in 1972, the Office of Women's Affairs was initiated by women on campus who wanted better avenues of professional support. 
It dealt with reports of harassment, created networking opportunities, and provided guidance for faculty and students.
The office closed in 2012, and the work was consolidated in different departments. 
Jean Robinson headed the office from 1998 to 2003. She led one of its largest pieces of research, the Report on the Status of Women, published in 2002. It collected data on sexual harassment, salary, and professional supports for women. It also provided recommendations. 
"I didn't want this just to be a study that was just going to be put on a bookcase, and that would be the end of it, nobody would ever look at it," Robinson said.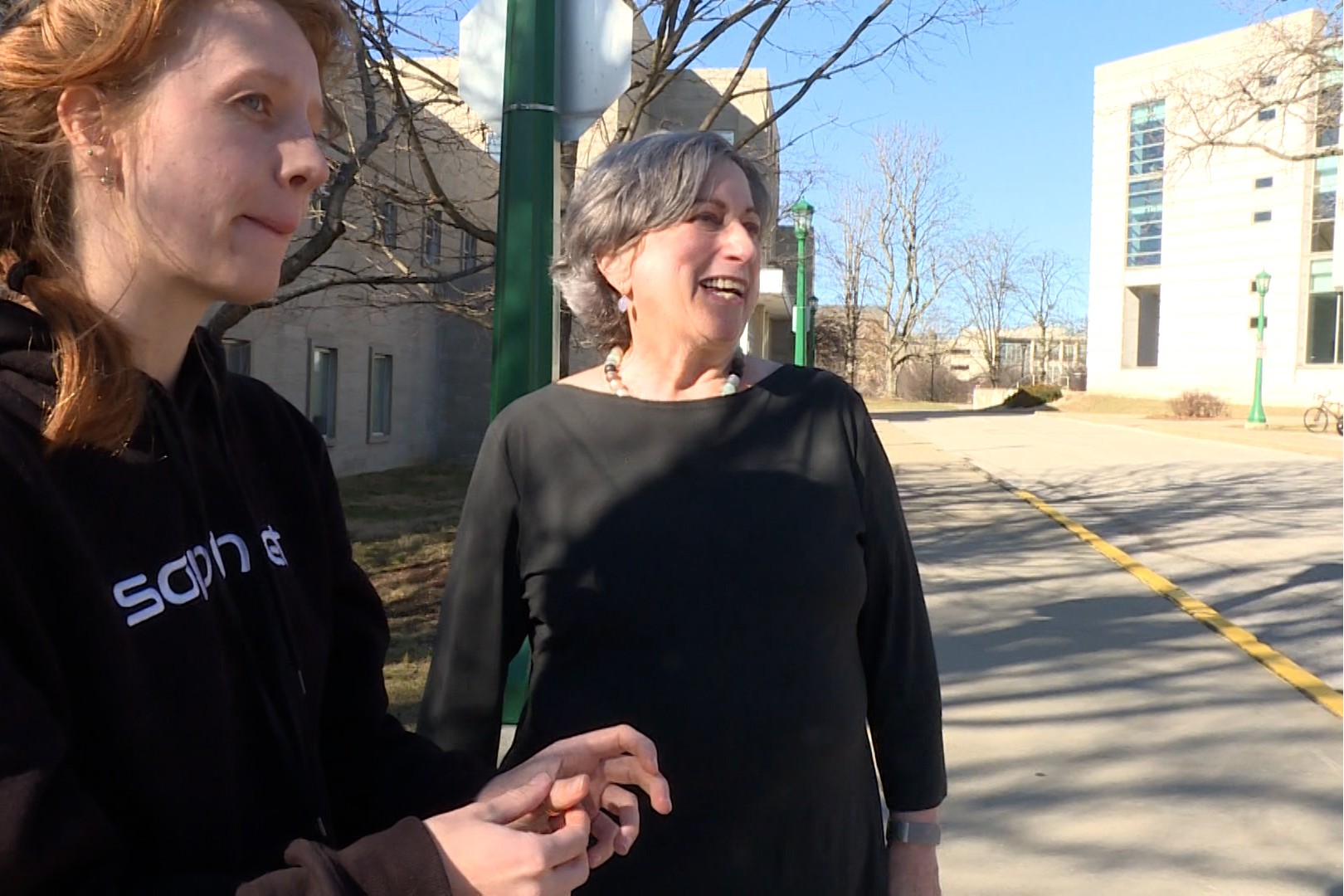 When the IU Provost announced plans to close the office and distribute its work, Robinson worried that some of the services it provided would come to an end.
"Not that we were able to do everything, but there was kind of a community of people on campus who cared," she said. "I believe that still exists. But I don't know that there's any particular institutional structure that brings them together in the same way that women's affairs did."
Documentation of OWA can be found on the fourth floor of Wells Library in the archives. Forty years of correspondence, meeting notes, studies, and feedback, are all there.
Caty Pilachowski served as interim OWA dean in 2007. She shared Robinson's concerns initially, but says it's come with improvements, like development of the Center for Excellence of Women in Technology.
"It basically embedded responsibility very deeply in many places, and and improved coordination amongst those places in responding to those issues," Pilachowski said.
She does think a pay equity is an issue, and wants a study published.
According to The Chronical For Higher Education, the average salary of a man professor at IU in 2020 was $133,703, compared to $112,672 for a woman.
And IU has 324 women faculty with tenure, to 687 men. For tenure track: IU has 176 women and 203 men.
Eliza Palvalko and Carol McCord's offices work closely together to address these issues of inequality. 
Palvalko, the vice provost for Faculty and Academic Affairs, said IU is hiring more women, pushing them toward parity with men.
In 2015, IU had 953 women instructional faculty. In 2022 that was up to 1,098. A majority of IU's new hires in 2021 and 2022 were women.  
And initiatives within her office, like the scholarly writing program and Women In Leaderships Workshops, provide them with resources once hired.
Palvalko said her office wants to create programs that add value to the faculty experience, and uses tools like the Faculty Satisfaction Survey to find gaps in services. 
The Office of Institutional Equity, where McCord works as an equity and Title IX specialist, addresses complaints of discrimination and harassment.
Often if a complaint doesn't violate federal or university policy, McCord and Palvalko's offices handle it together. McCord worked in the Office of Women's Affairs, which took reports when it was open.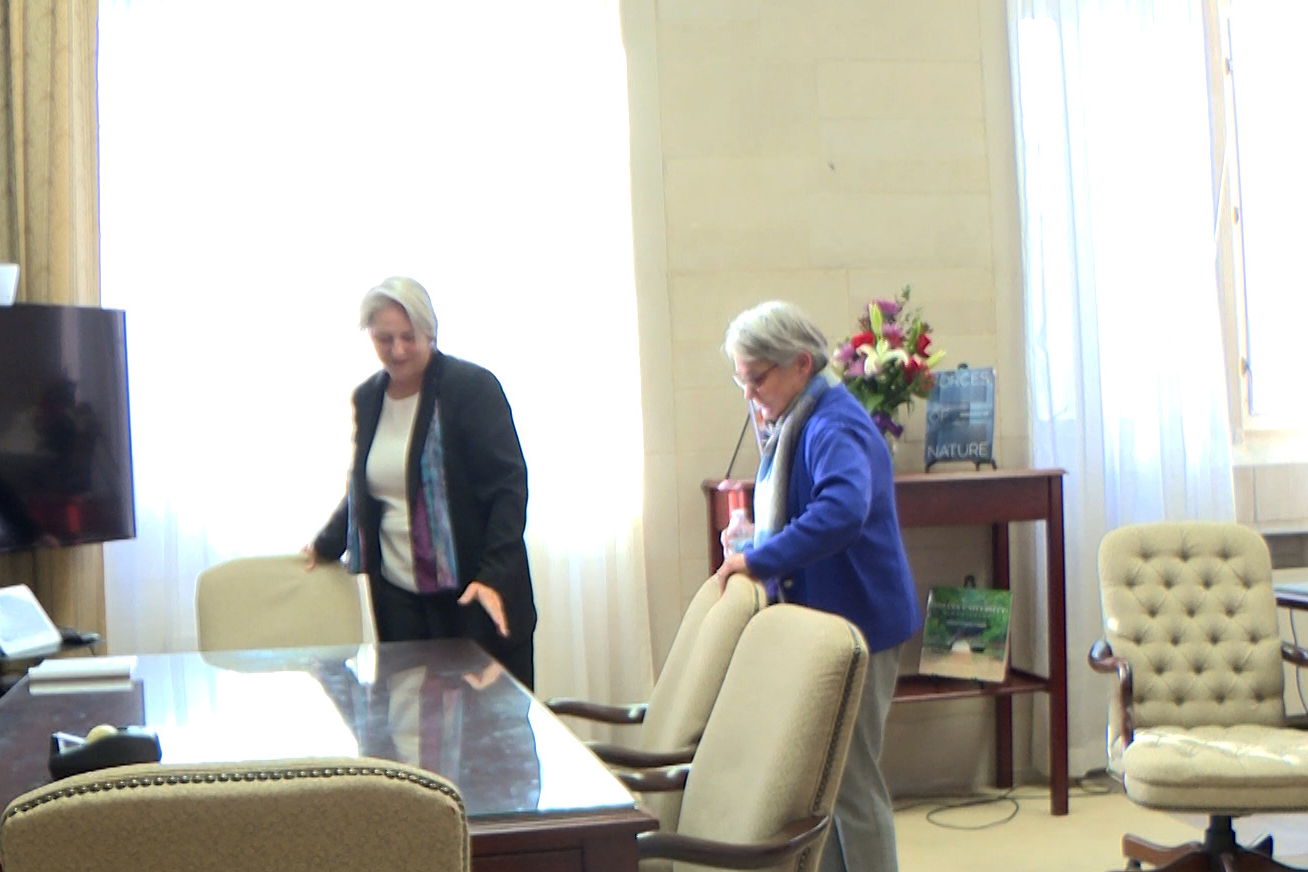 "What I see is that the Office of Institutional Equity and (the Office of the Vice Provost for Faculty and Academic Affairs) are really providing all of the services that we considered important at the time, in a much more organized, systematic, and I would say, thorough way too. So, we also interact with one another about these issues."
IU adopted a sexual misconduct and harassment policy in 2015 to outline guidelines for consent and avenues for reporting, and Title IX was amended in 2020 to cover employees. Jenny Kincaid, who heads Office of Institutional Equity, said it has handled an increased number of complaints since.  
"I don't know that that means that it's happening more I don't think it is," Kincaid said. "I think it's just there's now a place for those complaints to go more centrally and defined processes."
McCord and Palvalko noted more women hold leadership roles at IU and site expansion of protected categories for discrimination and harassment as benchmarks of progress.
Now retired, Robinson said having an Office of Women's Affairs made women feel like they had a voice on campus, even as progress was underway. 
"I think that there was a sense in which women felt that they did have a voice and could start insisting on some changes that the institution would make," Robinson said.
She still comes onto campus for IU basketball games, one of the areas she feels very encouraged by gender progress for the university.
Read more: Biden's Title IX reforms would roll back Trump-era rules, expand victim protections
The Biden Administration announced last year it would reinstate Title IX protections altered during the Trump administration and add clarifying language for discrimination based on sexual orientation. Those changes are expected this spring.