President Biden's proposed infrastructure bill is bringing hope to those who want to see increased passenger rail service in Indiana.
"I believe if people put their back to it, we could be looking at something in three years," said Arvid Olson, a Lafayette resident and member of the Indiana Passenger Rail Alliance.
A century ago, more than a dozen trains per day operated out of Lafayette, ferrying passengers all over the Midwest and beyond.
Now Amtrak's Lafayette station resembles a ghost town, with only one train running three days a week between Chicago and New York city.
Due to dwindling ridership, a second train, Amtrak's Hoosier State Line pulled out of Indiana for the last time on June 30, 2019.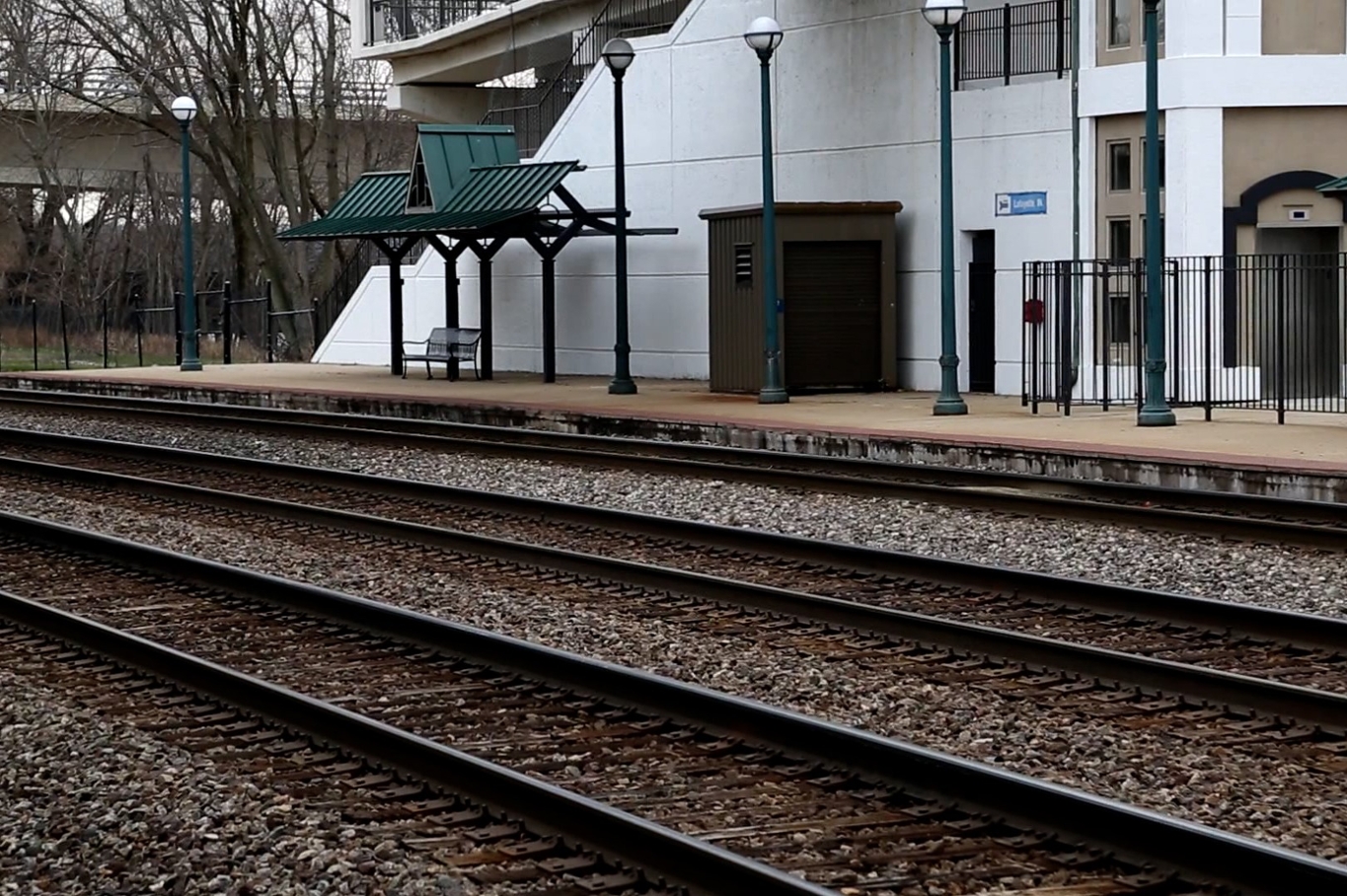 "It was hard for me to believe that they couldn't get enough passengers to keep that passenger train going from Indianapolis to Chicago," said Republican State Senator Dennis Kruse of Fort Wayne.
Kruse co-sponsored an ill-fated bill in January 2021 that would have established the Indiana Passenger Rail Commission.
It would have looked at ways to improve intercity rail service in Indiana and around the Midwest, but INDOT convinced the legislature to nix the idea.
"Just having an Indiana Passenger Rail Service Commission, they didn't think was adequate enough because like I said, every train is going to take passengers are going to go out of state," Kruse said.
But that doesn't mean future plans for train travel in the Hoosier state have been derailed.
In April, President Biden visited an Amtrak station in Philadelphia to pitch his American Jobs Plan. It includes a proposed $10 billion on passenger and freight rail, along with dozens of new destinations.
"Think of what it will mean, if we can connect Milwaukee to Green Bay to Madison, Scranton to Allentown to New York, Indianapolis to Louisville, and much, much more," the President said.
Amtrak used to run a line between Indianapolis and Louisville in the early 2000s.  
But there is already rail expansion taking place that doesn't involve Amtrak.
The South Shore commuter line, which connects South Bend to downtown Chicago, will soon expand it tracks to accommodate trains in both directions between Gary and Michigan City.
And a new spur called the Westlake Corridor will begin in Hammond and extend south to Dyer. The company broke ground on its own station at the corner of Columbia Avenue and Main Street in Dyer.
It will include 900 parking spots, and there is potential for unlocking more rail travel in the future.
"Certainly there's there potentially could be a joint venture between the Amtrak and NICTD, to provide that some additional layer of service, we'd have to have some discussions of actually how that's going to happen," said South Shore Line CEO Mike Noland.
The Westlake line is expected begin service in 2024 or 2025.
Noland said a combination of riders moving to the suburbs, and people continuing to work from home post-pandemic were the main reasons South Shore decided to expand.
"If you if you take a look at northwest Indiana, we have four counties with over a million people.  We have one rail line that services those in those people that goes into Chicago."
Further south, Olson sees the same potential among college students and working adults who may not want to deal with a commute along I-65.
"We have somewhere between 225,000 to 250,000 college students and a quarter basically going from Bloomington, up to Calumet and northwest Indiana," said Olson.
Olson believes a thriving rail system, with trains leaving at convenient times will keep these students from leaving Indiana to make a living.
He envisions a commuter train similar to Florida's high speed Brightline service, with amenities like WiFi, refreshments and more space to move around.  
"You go to Indianapolis, and you walk in and you try to buy a plane ticket to go from Indianapolis to O'Hare or to Midway. If you walk in cold, you're going to pay around $400 round trip to go there and come back," said Olson.
While generations of Hoosiers have grown up with cars as their primary mode of transportation for long and short distances, Olson doesn't think the freedom and independence of having a car is what it used to be.
"Can you widen Interstate 465 around Indianapolis anymore? Can you widen the Bormann, you know, at 80/94 across Lake County? You can't widen it anymore," he said.
Earlier in June, the Biden administration said it gained crucial support from Republicans to pass an infrastructure bill that could include funding for rail travel.