Evan McMahon has been working toward this moment for a decade.
He sits at a table in the Antelope Club in Indianapolis, donning a mask with his laptop and a stack of election data in front of him.
"This was a watershed moment for the Libertarian Party of Indiana," he says.
McMahon is the development director for the state's Libertarian Party. He got involved with the party back in 2010 and eventually started managing campaigns for candidates, including Rupert Boneham's 2012 run for Indiana governor.
"We're talking at least 20 or 30 campaigns or so that I've been directly involved in on the senior level, either as a campaign manager or to that caliber," McMahon said. "And then advising candidates, hundreds of candidates in the last 10 years."
In 2020 he helped oversee the best statewide finish for a Libertarian in Hoosier history when Navy veteran Donald Rainwater received 11 percent of the vote in the November gubernatorial election. He came in second in 32 of the state's 92 counties. Nationally, Rainwater's campaign for governor was the second-best ever by a Libertarian.
"Donald Rainwater didn't win the gubernatorial race. But gosh, if he did not have an incredible turnout that was, for a loss, essentially a victory for the Libertarian Party," said Laura Wilson, associate professor of political science at the University of Indianapolis.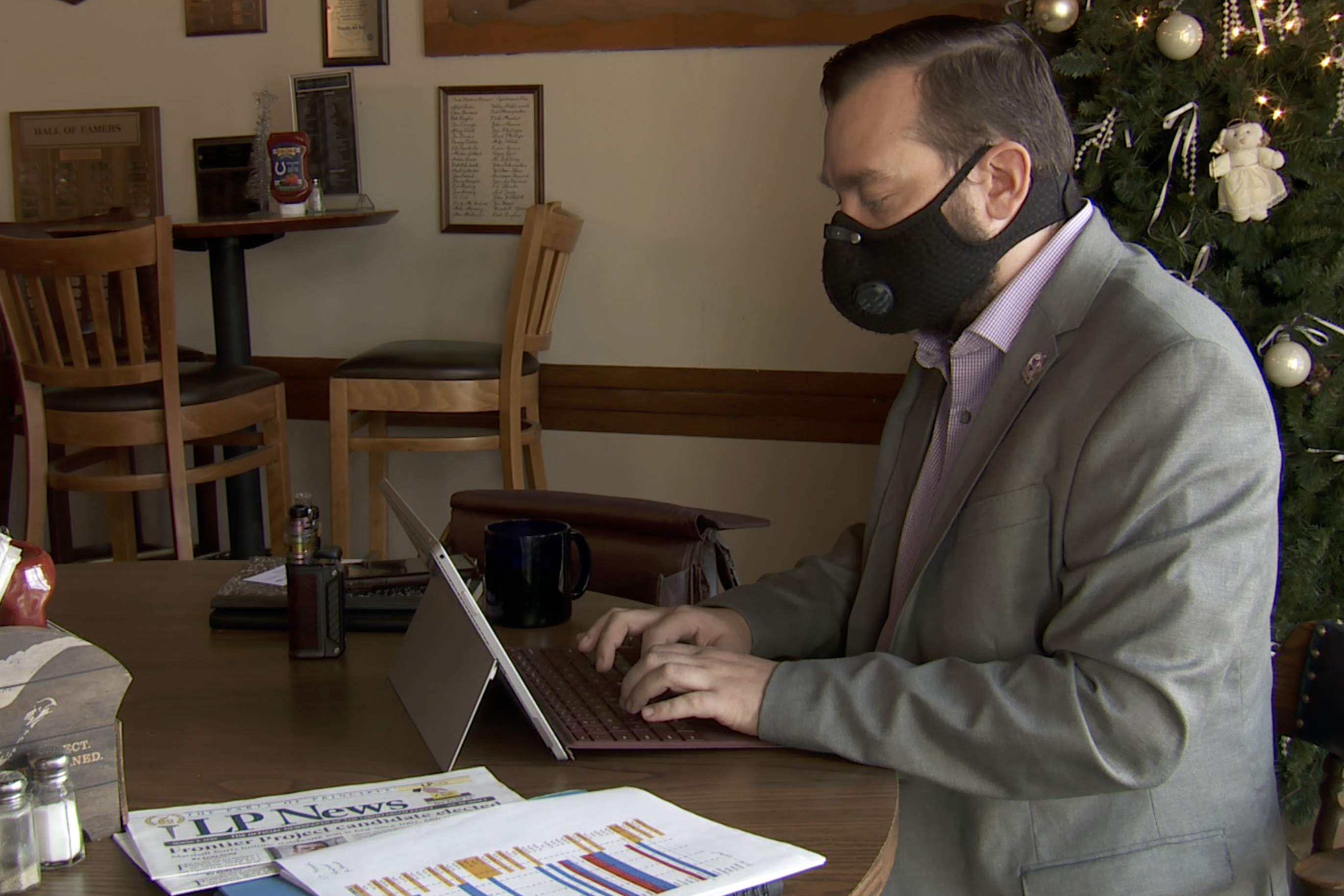 As the nation's largest third party, Libertarians advocate for strict limitations on government power. Candidates generally poll in the low single-digits in national or statewide races. But the coronavirus pandemic provided an opportunity after many Hoosiers reacted negatively to Republican Gov. Eric Holcomb's emergency mandates.
"The hardest thing to tell, of course, is understanding whether or not this is issue-focused," Wilson said. "And Libertarians were very successful at capitalizing on that (COVID) as a political issue."
Rainwater's message of personal responsibility and individual liberties resonated in the solidly conservative state, and the party's platform of limited government caught on with Hoosiers who thought the governor was overstepping his authority with his coronavirus emergency measures.
READ MORE: Some Say Mask Mandate Could Snarl Gov. Holcomb's Reelection
"2020 was a rotten year for everybody, but if you were someone who doesn't like government intrusion, it was really the end times," said Robert Dion, chair of the political science department at the University of Evansville. "'You shouldn't sing in the church choir; you should limit trips to the supermarket.' So it was really a moment where I think a lot of people in the in the state of Indiana saw this as an opportunity to sort of shake their fist at the government."
That's McMahon's focus now – capitalizing on that groundswell of support and ensuring a vote for a Libertarian in 2020 wasn't just an opportunity to chide the state government.
"My first reaction was, 'This is a response to the mask mandates and the closing of businesses,'" McMahon said. "But the anger that they feel towards the establishment, who have continued to violate the things that they said they believed in, isn't going to go away just because they get the chance to appoint a new candidate in a couple years."
So he's spending 14 hours a day making calls, pouring through election data and organizing party affiliates in counties that were previously lacking. And it seems to be paying off – there was so much interest in organizing that the party virtually held its first-ever "affiliation day" back in December.
"It's very encouraging," Dion said. "If you're toiling in the wilderness in a minor party and you see this kind of progress, it's very, very promising."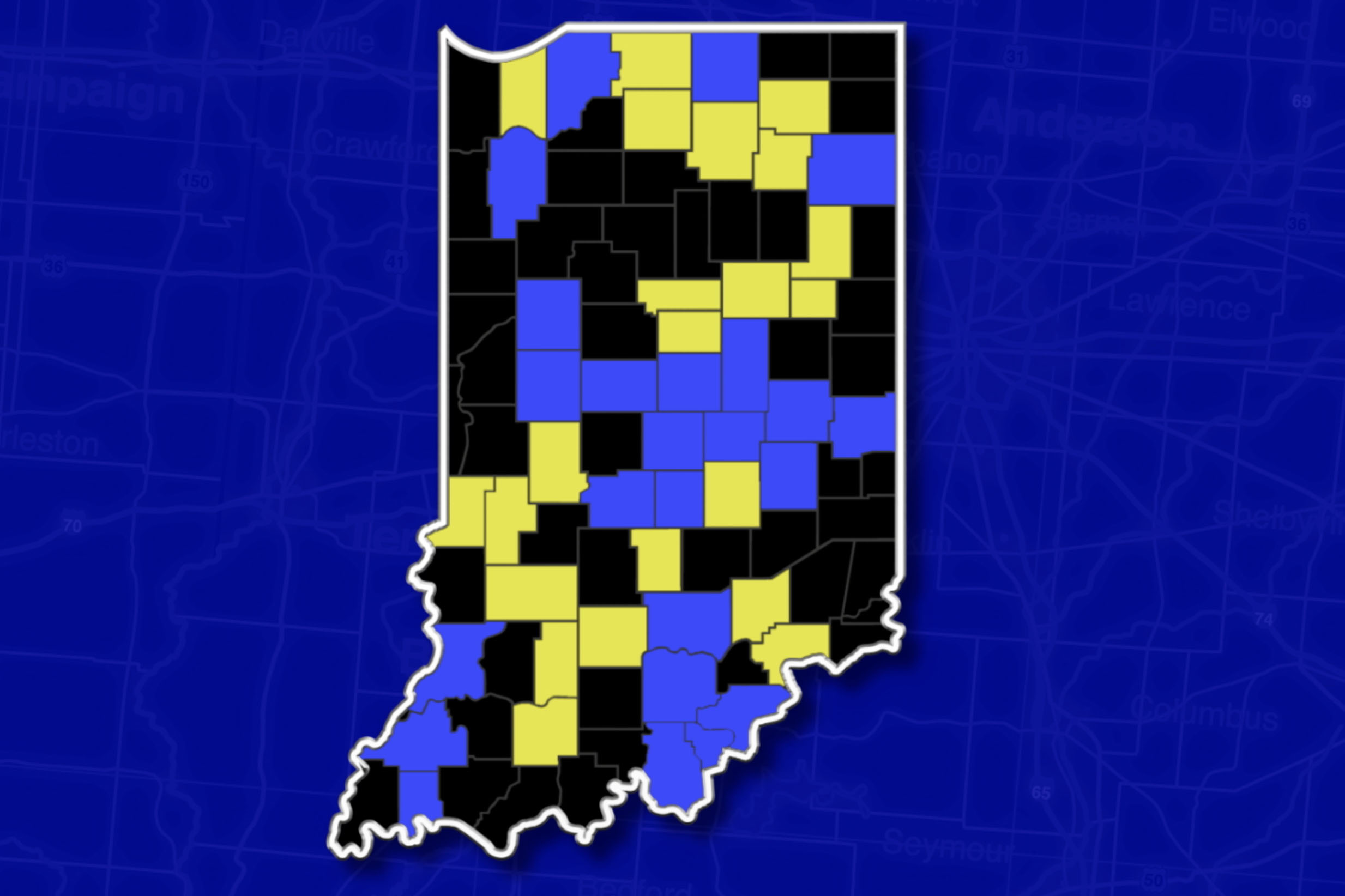 Twenty-five of the state's 92 counties have active Libertarian parties, and with McMahon's work, things are trending toward affiliates in half of counties come February. In his perfect world, there will be active parties in every county by the end of the year.
"I think as long as we do that, as long as we maintain that engagement, we'll be poised to make dramatic history in Indiana over the next four years," McMahon said.
That starts with the 2022 Secretary of State election. Party leadership feels a strong showing in '22 could put Libertarians on county election boards across the state, which would go a long way in the effort to get a candidate in the legislature or a statewide office.
But experts like Dion say the party, which tends to do better with voters who lean right politically, could have more success influencing future policy.
"Maybe to get the other parties or the other candidates to shift or move their platforms in some ways," he said. "And typically, that's what happens if there's a third party that's really promising and they're running on a set of issues that are all of a sudden very appealing to the public: you'll see one or both of the two major parties bum-rush their way right in and co-opt that."
And that could happen sooner than one might think – the General Assembly is already discussing bills to limit the governor's emergency powers.
For the latest news and resources about COVID-19, bookmark our Coronavirus In Indiana page here.