Indiana ranked 41st out of 50 states in an annual health survey called "America's Health Rankings."
The survey is conducted each year by the United Health Foundation.
"We use 35 core measures of health, everything from clinical care measures to population health, behavioral measures. We use them to rank states," says Dr. Lewis Sandy, who worked on the survey.
Indiana also saw drug deaths increase between 2007 and 2019 from an average of 8.6 to 23.7 per 100,000 people.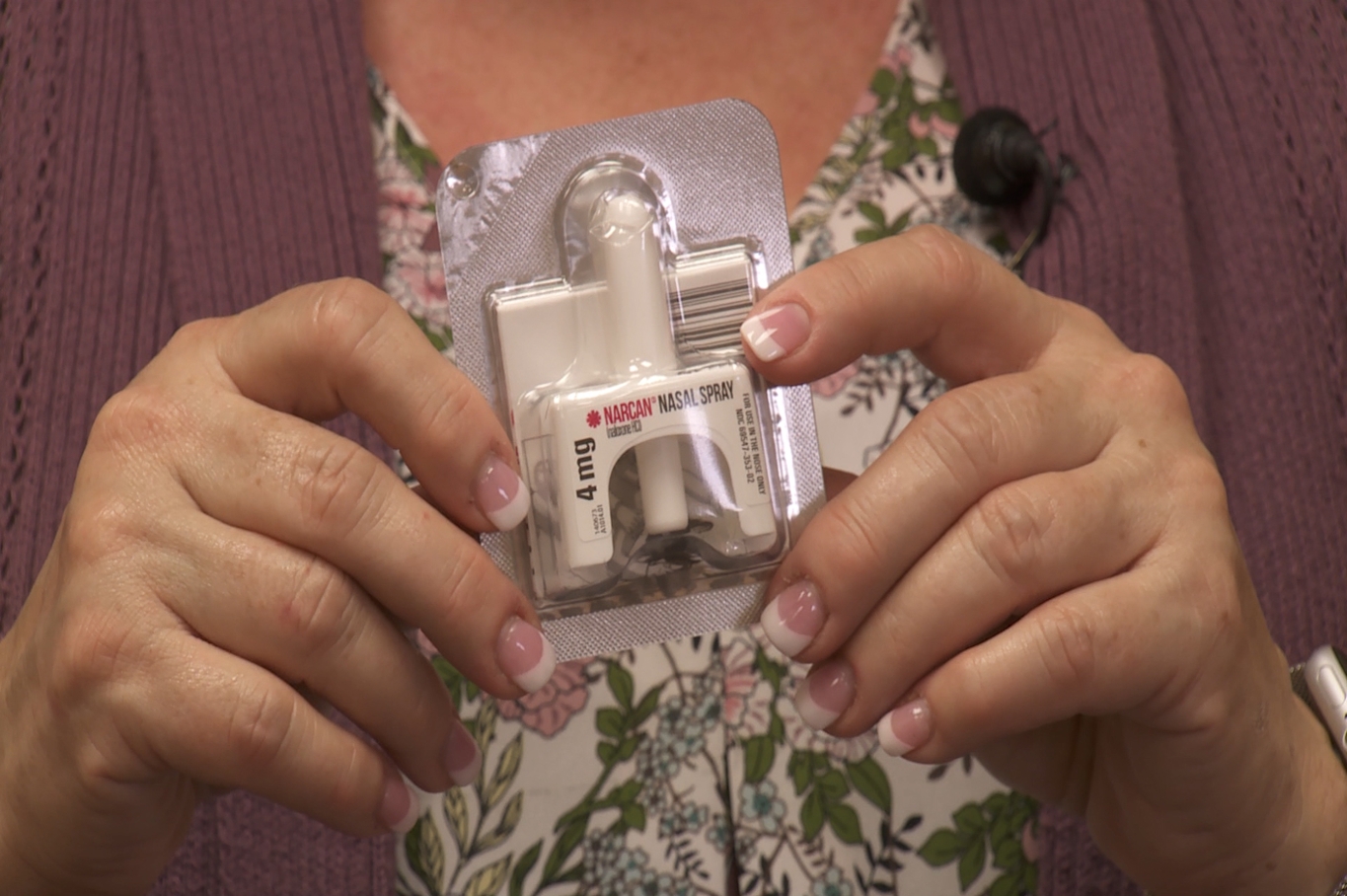 "We have some real challenges, particularly relating to the epidemic of substance abuse, deaths from drugs, premature mortality," says Dr. Sandy.
Scott County's HIV Prevention Coordinator Kelly Hans is working to reverse those numbers. Hans works at the county health department's "One Stop Shop."
"We're just that non-judgmental, friendly face, we will help you do whatever it is that you need to do, if you are still going to use, just make sure you are safe while you are using," Hans says.
The county's syringe service program has been in effect since an HIV outbreak ravaged the county back in 2015.
"I was out there in the madness, when the outbreak happened, so it was very scary, being on the other side," says Hans.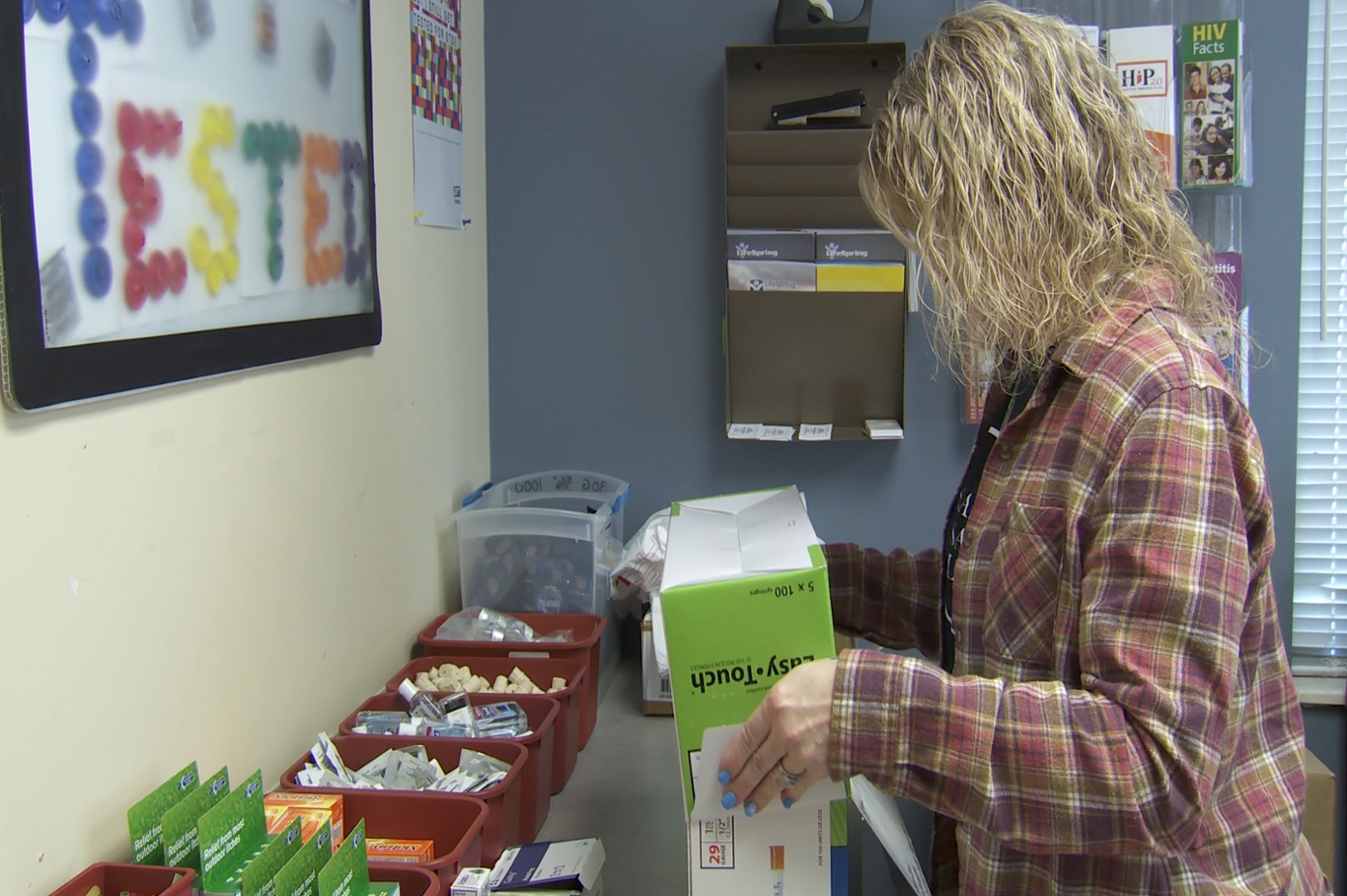 Hans is recovering from addiction. She was hooked on opioids and realized when she was arrested in 2015 that she had to turn her life around.
"My arresting officer at the county jail saved my life, sat me down long enough to tell me I'm lucky that I lived through it," she says.
Now she's giving back to her community as a peer recovery coach at the county's one stop shop, which in addition to the syringe program, also provides counseling, wound care and Hepatitis C and HIV testing.
"We're not any different than any other community, we were just on the national news because of it," says Hans.
A lot of factors contributed to the HIV outbreak in Scott County. The clinic where Hans works on U.S. Route 31 didn't used to be here; people had to drive outside of the county for these type of services.  
The report says schools, stable jobs, and safe neighborhoods, are foundational to achieving long and healthy lives.
The report also points to poverty as one of the issues that contributes to poor health and the lack of affordable housing.
Drug coordinator for the "Coalition to Eliminate the Abuse of Substances" or CEASe, Lori Croasdell says while she agrees with most of the study, she sees significant improvement in Scott County since 2011 when there 19 drug overdose deaths in the county.
"This year we currently have four, so we're on a downward trend," says Croasdell.
Croasdell says two of the victims may have died after using heroin cut with fentanyl.
But she attributes the overall drop in Scott County overdoses this decade to the introduction of naloxone, a drug used to counter the effects of opioids.
"I always carry two in my purse at all times, because what if I'm in a restroom, and someone accidentally overdoses while they're in the restroom?" says Croasdell.
CEASe, which was established by the Indiana Criminal Justice Institute in 1989, is emphasizing education in its latest action plan.
Croasdell says the organization is trying to reach kids that live in homes where parents are addicts, and their children are vulnerable.
"You build resilience in the children, and how do you do that? There's a lot of resilience building activities, and then there's prevention and education programs," says Croasdell.
But for those who are in a continous battle with themselves to conquer their addictions Hans wants them to know there is a way out.
"A lot of people that we see, I've known from my past, just that hope shot, if Kelly can do it, I can do it," she says.
However, the report gave Indiana high marks in smoking cessation; smoking rates decreased 18 percent from 25 percent to 21 percent between 2012 and 2019.