Indiana and its public health officials are entering a new stage in the fight against COVID-19.  
With cases of the more infectious delta variant already increasing, in the state's least vaccinated county, it is an uphill climb.
In LaGrange County, one in five residents are fully vaccinated against COVID-19.
For health officials the hopes of heard immunity via a vaccine, is just that.
"I think getting herd immunity through vaccine is a fool's errand in our county," LaGrange County health officer, Thomas Pechin said. He's practiced in the county for more than 30 years, but believes many of the challenges here are present throughout the state.
"We have plenty of access to vaccine, we have plenty of education, there's been plenty of information shared with people," he reflects in his Shipshewana office. "Basically, people are making their own decisions, and that's the way America should work."
Yet, Pechin and all other health officials interviewed believe misinformation driven by social media has driven a wedge between the vaccinated and unvaccinated.
"Here's the information, take it or leave it, but don't get your information on healthcare from the local steel cutter," Pechin said. "Get it from somebody who knows what the heck they're talking about."
A Pharmacist's Fight Against Misinformation
One of the other local health authorities about ten miles south on State Road 5 is the owner of Topeka Pharmacy, Trevor Thain.
"I bought the store in 2018, and then my wife and I got married," Thain reveals from his upstairs office overlooking the small town square.  He and his wife both serve as pharmacists in the town of around 1,000.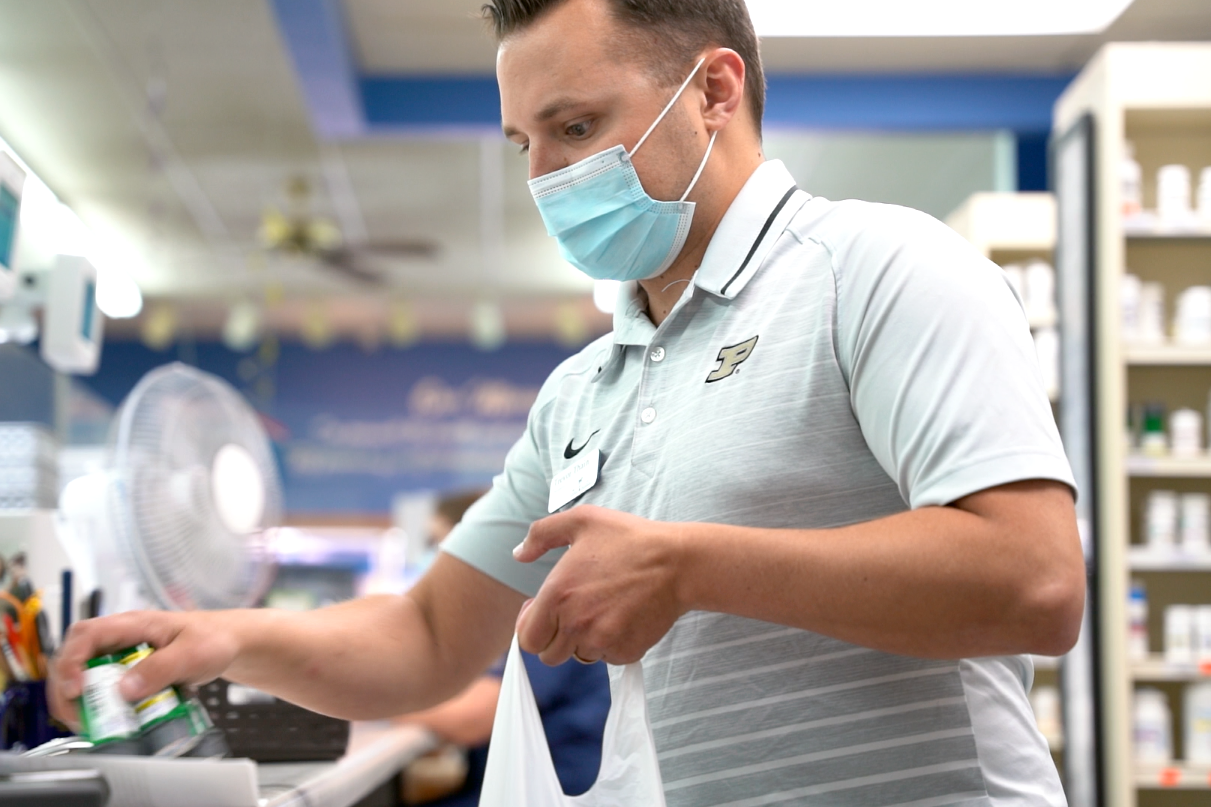 He played an integral part in a state program which funneled COVID vaccines to pharmacies shortly after they were available.  Thain believes it was successful, but demand he once experienced has dried up.
"Instead of doing 60 or 70 a day and ordering 300 or 400 doses a week, we're getting maybe 100 doses a week," he said. Thain said he and his staff are now only scheduling "10 appointments here or there on a day and taking walk ins now."
He and his staff have even made house calls and stayed after hours to help those who might have scheduling or other conflicts, but you wouldn't know it when looking at the data.
A Complicated, Nuanced Problem
According to the state's dashboard, multiple LaGrange County ZIP Codes have fewer than 15% of residents fully vaccinated.  
A large Amish population resides here. Local health officials say they've struggled vaccinating and combatting factually questionable information in the community. A group that serves as liaisons between the Amish and healthcare providers declined to comment for this story.
However, the county's low vaccination rate can't be blamed exclusively on any single group.
Last month, CDC officials toured the county, but local leaders say federal health authorities didn't offer many real solutions. 
"I don't think there's a universal magic bullet that'll fix everything," Thain said. "I think there are so many things intertwined into this thing. Whether it's politics, religion, culture, I mean, all that somehow got mixed into just something that's just black and white science."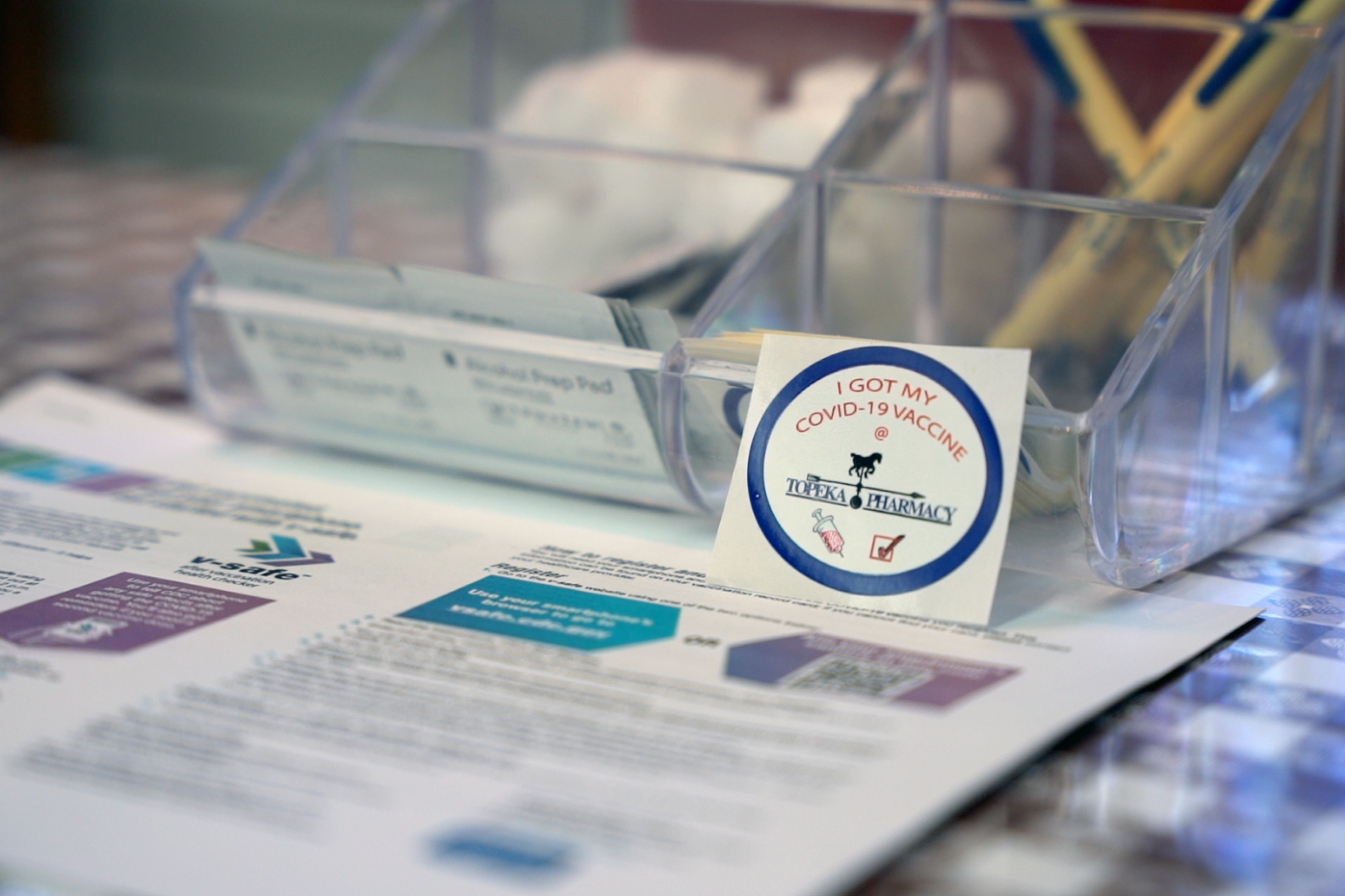 "It's really tough," he said.  
Thain isn't alone. Indiana ranks in the bottom of half of doses administered by state per 100,000 residents, according to the CDC.
"Obviously, we're disappointed," Indiana state health commissioner Dr. Kristina Box said during a press conference earlier this month. "We would rather be higher with our percentage of fully vaccinated individuals." 
Box's remarks were the first in weeks from the state's top health officials. She admitted the vaccination efforts have hit a wall.
"We knew there would become a time when we would go from people very, very anxious to get the vaccine and are not having enough, to a time where we were working really very hard to get that next individual to be vaccinated."
That's felt in few places more than LaGrange County. For healthcare workers here combatting misinformation and hesitancy is a daily fight.
"I've got more bags under my eyes and gray hair—actually just less hair than when I started this back before March last year," Thain admitted. "I don't know, it's exhausting."
Both he and Pechin worry about a variant, like the current delta variant spurring outbreaks across multiple states, which is more transmissible spreading among the unvaccinated. A surge in cases could quickly overwhelm the local hospital.
But both insist they're invested. In spite of the struggles, both are determined to continue working for their local community. 
"If we don't do it, nobody will," Thain said. He's never considered working elsewhere or selling the pharmacy.  "We have a handful of people in the community that are very like-minded with me on that."
Pechin is one of them.
"No, it's my community. These are people I know, and they're good people," he said. "You know, they just they just have misinformation, and my challenge is try to correct that. It's been a real uphill climb, and it's not over yet.