Residents say the city of Gary has long been a "dumping ground" for industrial facilities that pollute their air, soil, and water. Some residents want to change that — they've filed a civil rights complaint against the state, which they say continues to allow these facilities in their community.
While the Indiana Department of Environmental Management said it doesn't have the authority to deny permits in communities overburdened by pollution, the federal government disagrees.
A legacy of pollution
It's no surprise that Gary's industrial history has also come with a legacy of pollution. We met local historian Korry Shepard by the old Georgia-Pacific paper mill — which made things like paper towels and tissues from the late 1940s until it closed in the early 2000s.
"When this was in full swing, they just polluted the river. They polluted all the land back here. … Other companies from outside of the city actually used to use their landfills as well. It was just a dumping party and just pollution all over the place," he said.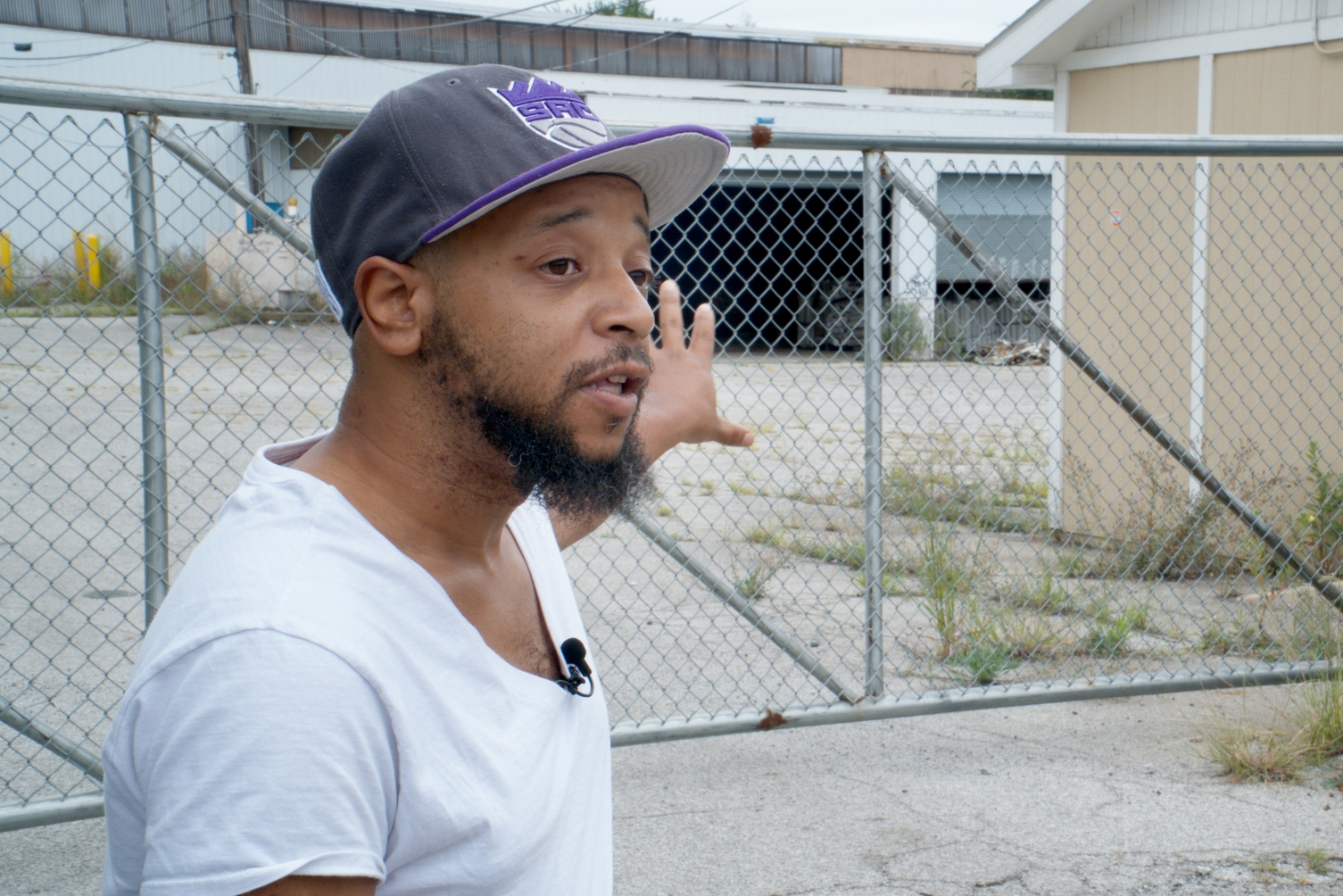 There was Lake Sandy Jo — a human-made lake turned chemical waste dump that polluted the drinking water of two rural neighborhoods nearby. Shepard said the smell from the fumes coming off the lake was so strong, older residents remember smelling it from miles away.
And there was the flood of 1981— where polluted groundwater from industrial sites in the area came to the surface and gave residents in a Hammond neighborhood chemical burns. The city of Hammond placed a barrier under Cline Avenue between Gary and Hammond — supposedly to keep more polluted floodwater from seeping in. Shepard said that wedge between the two cities has been there ever since.
Even the story of how the city was founded brings up environmental justice concerns. Shepard said back in the early 1900s, the company that would eventually become part of U.S. Steel was looking to expand their plant in Chicago — but residents near the plant weren't having it.
Instead, Shepard said the company decided to build in an area with less resistance — northwest Indiana, where executives already owned some of the land for hunting.
"It just seems like we have not learned the lessons from the past at all. They still allow for these companies to come to Gary specifically. You don't hear them trying to establish these types of companies in Crown Point or Schererville," Shepard said.
It's true that if you look at a map of industrial plants and hazardous waste sites in northwest Indiana, they all seem to cluster around cities like Gary and East Chicago — where at least 80 percent of residents are Black, Latino or other people of color.
So when the state extended the permit for a waste processing plant, residents with GARD — Gary Advocates for Responsible Development — had had enough.
'If not now, then when?'
Steel City Academy sits right across the street from the proposed Maya Energy plant. If it gets built, residents worry it could mean more pollution and truck traffic near where these kids learn and play. They also worry it could pollute a rare artesian well nearby — where water naturally bubbles up from the ground.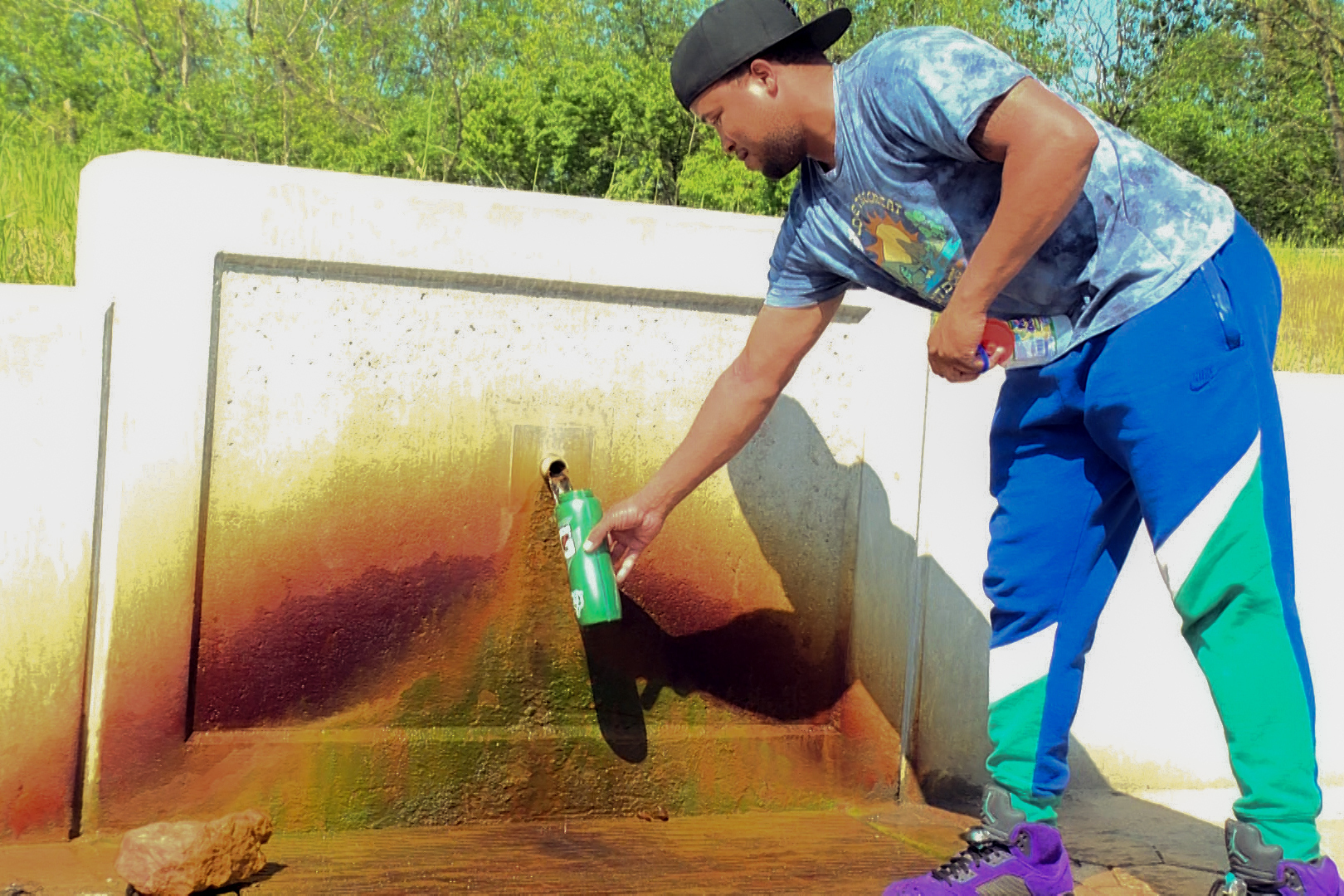 GARD filed a federal civil rights complaint against the Indiana Department of Environmental Management for extending Maya Energy's permit.
Co-founder Kimmie Gordon said this discrimination is nothing new, but GARD felt like now was the right time to act. The Biden administration has made environmental justice a focus.
"If we continue to allow this to happen time and time again and over and over — when Gary is at full capacity for industrial pollution and contaminants — then where will we be? If not now, then when?" she said.
Guidance from the Environmental Protection Agency said states should consider all the pollution in an area when granting permits for an industrial company to move in — something called "cumulative impacts."
But in the case of Maya Energy, the state said it doesn't have the authority to do that. IDEM said it can't deny a permit or make it more strict based on environmental justice concerns alone. The agency said it can only look at a single permit and decide if it meets the rules or not. But experts at the EPA disagree.
"If the question is whether or not some states — any state — has authority to take cumulative impacts into account in permitting, the answer is yes," said Marianne Engelman-Lado, the EPA's deputy general counsel of environmental initiatives.
Lado said nothing prevents a state like Indiana from factoring in total pollution in an area when granting permits.
But right now the EPA's guidance is just that — guidance. IDEM has said that there are no laws that require the agency to consider environmental justice in permitting.
Carolyn McCrady of GARD said states shouldn't be allowed to make decisions outside of the purview of the EPA.
"When the EPA was set up, they left the decision-making about what would happen with industries to state agencies. And so if those state agencies are not interested in protecting the people's health — which in most cases they're not — then the EPA is is really a kind of paper tiger," she said.
IDEM refused to provide us with an interview. When asked about his agency's lack of transparency, Gov. Eric Holcomb's office repeatedly referred us back to IDEM.
Holding out hope for Gary's future
It's hard to say if GARD will win its case or even get a hearing. The EPA has taken up few federal civil rights complaints and even fewer have been found in activists' favor.
This summer, the agency abandoned a major civil rights investigation into "cancer alley" — a heavily industrial part of Louisiana that has some of the highest cancer rates due to air pollution in the country.
Still, Kimmie Gordon said part of being an activist is not giving up hope.
"We're not a throwaway city. We deserve nice parks in all areas of Gary. We deserve clean greenspaces, clean air and water and healthy people. And when you have healthy people, you have happy people. And so, 20 years from now, I want to see a bunch of happy people," she said.
It's not clear when the EPA will decide whether or not to take up the case.
Rebecca is our energy and environment reporter. Contact her at rthiele@iu.edu or follow her on Twitter at @beckythiele.
Join the conversation and sign up for the Indiana Two-Way. Text "Indiana" to 73224. Your comments and questions in response to our weekly text help us find the answers you need on statewide issues, including this series on climate change and solutions.