Torrential rain and city runoff caused Clear Creek to overflow around midnight last Friday. Kristina Robinson didn't even hear the water enter her condo.
"I couldn't fall asleep," Robinson said. "I don't know if that was some kind of intuition thing, but I never have trouble going to sleep. But I just kept on tossing and turning."
Robinson rents a duplex right next to Clear Creek. She's lived there with her daughter for the last five years and has seen the creek flood before, but nothing like what happened last weekend.
When she got out of bed, her feet landed in shin-high water. Someone was banging on the front door. When she opened it, her 68-year-old mother was standing in knee-high water telling her they needed to evacuate.
"There was trash cans – city trash cans – logs, all sorts of stuff flying by. So it was really dangerous," Robinson said.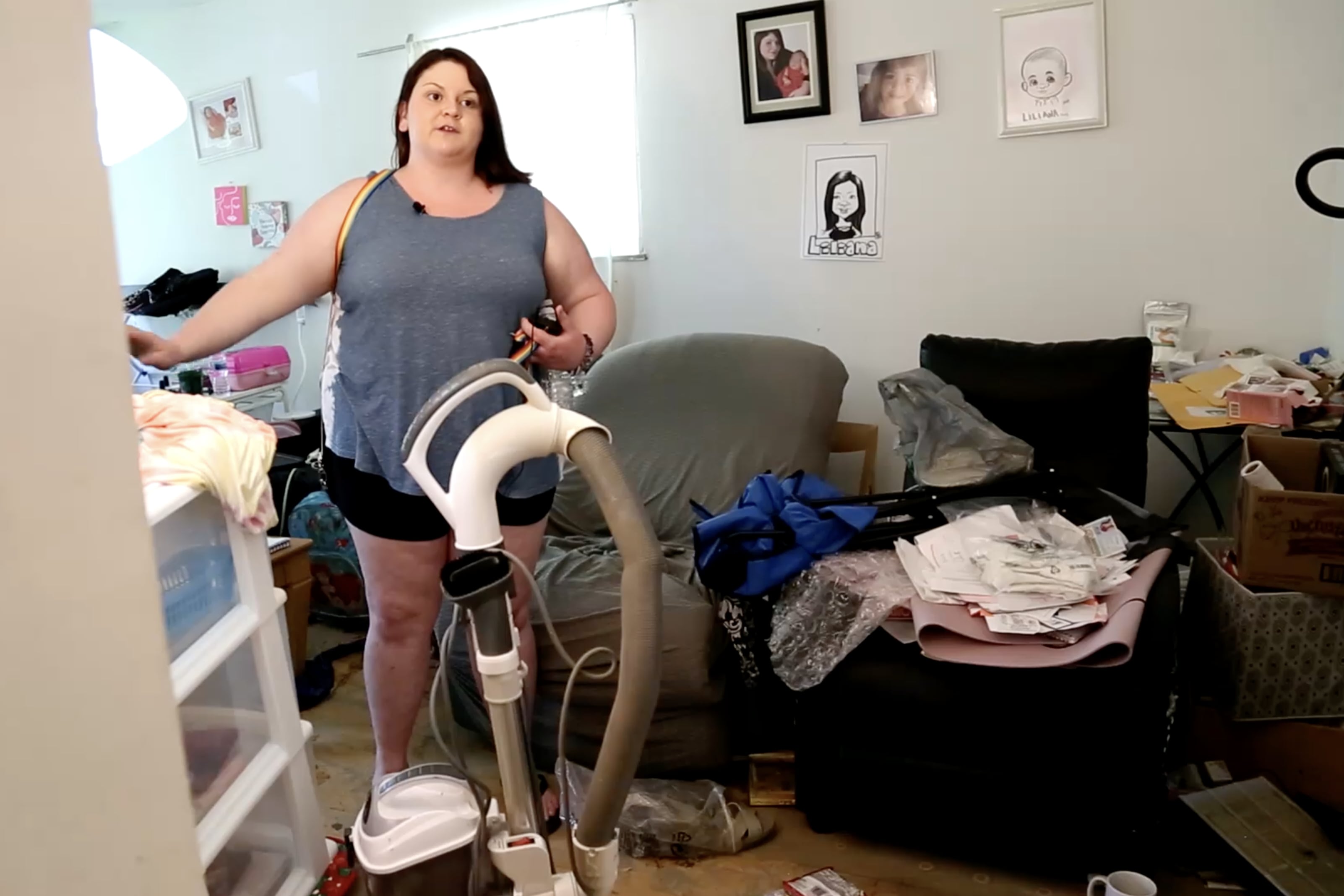 She escaped the area with her mother and daughter and was even able to save her car, though she calls it a stupid decision in retrospect. Before long, the water was waist high, houses flooded, and Pinewood Drive had become a river.
A group of firemen in a black truck responded to the area to helped those who were stranded.
"We were just like, 'If this truck don't come soon, we're gone,'" said Maria Smith, whose house also flooded. "But those people came and helped us out big time. I mean, they saved our lives."
When Pinewood residents returned, they found their lives upended – their belongings ruined and homes flooded. Now, many need a new place to live.
"I just have to keep the little bit that I can keep find a new place to live – hopefully soon," Smith said, pointing to the pile of belongings and debris on her front yard. "Which is sometimes a challenge in Bloomington, being a college town. But hopefully (I'll) find something decent and just rebuild from there."
The flood has affected 45 homes in Monroe County, according to the Red Cross. The organization set up a temporary shelter at Bloomington High School North this week and traveled to affected areas to provide emergency supplies.
Many of the people in the area are renters and some receive federal housing vouchers. Almost no one has flood insurance.
"When I first got my renter's insurance, I was like 19 or 20, so I didn't look through it completely," Robinson said. "I just thought, 'Okay, this is renter's insurance and it'll cover (my stuff) or whatever. I just didn't know there was certain things like floods that weren't covered."
With many houses trashed and inundated with dirty flood water, some landlords have signaled they want to nullify leases for the next year – either because the houses won't be ready, or just to cut their losses. Robinson had just signed a new lease for 2022, starting in August.
"We had no plans of moving whatsoever," Robinson said. "I don't know what else to do."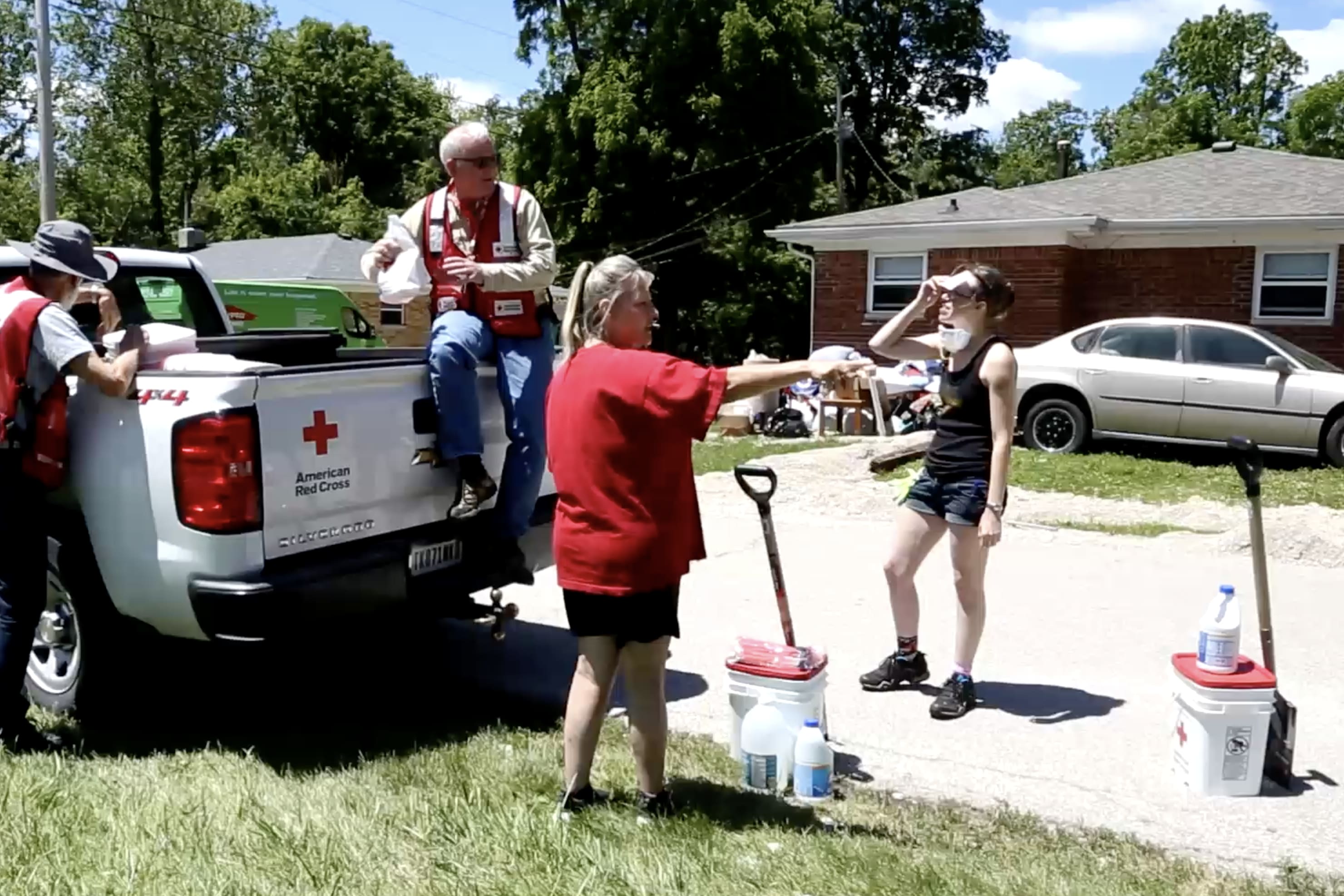 Bloomington's Department of Housing and Neighborhood Development (HAND) has been connecting people with resources and inspecting the damage to homes.
"Legally, that document or agreement the tenant and the landlord have is really between them," said John Zody, HAND director. "And the legal relationship there is one that the city doesn't have oversight over, right? So the tenant really has to look at what their legal options are."
But landlords in the area are in a tough spot, too. Zella Taylor has been working with her residents but doesn't have the same resources as many rental companies in town.
"We're accruing thousands (of dollars in costs) daily. I mean, it's just it's racking – it's racking up," she said.
Perry Township is helping displaced residents, such as Robinson and Smith, with hotel vouchers for a week. The Red Cross has begun casework to help find future housing, but Bloomington's a tough place to find a home under even normal circumstances.
"I called to a few places yesterday but none of them had anything available," Robinson said. "Plus, you know, being on Section 8, that makes it 10 times harder. Because instead of having 100 percent of the town, you have maybe 1 percent."
Officials still are surveying damage, but many on Bloomington's south side are feeling forgotten as they try to figure out their lives' next steps.
Robinson, for her part, keeps reminding herself it could have been much worse.
"You have to look at the glass half full, when like – when you got barely nothing, you got to look at the glass half full. We could have lost our lives."