Many industries came to a standstill during the pandemic, but the home construction business has thrived. 
"I'm busy every day and busy end of the night sometimes, but you do your day to keep things flowing," said Rick David, a construction manager for Hallmark Homes.
Hallmark has a presence in nearly 70 of Indiana's 92 counties.
"Right now I've got four homes under construction. Few here in Spencer, Indiana, one in Coatesville, Indiana, and one also in Martinsville," said David. 
While demand for new homes is increasing, supply for the materials to build them hasn't been there.
"A lot of lumber mills assumed that because of the pandemic, that there would be a slowdown in the economy, that's a slowdown in housing. So they sent a lot of their workers home, like a lot of companies did," said Paul Schwinghammer, Vice-President of the Indiana Builder's Association.
Schwinghammer, also owns Hallmark homes. He told us the price of a standard two-by-four stud increased from $1.99 a year ago and $7 in 2021. The average home is built with hundreds, if not thousands, of these studs.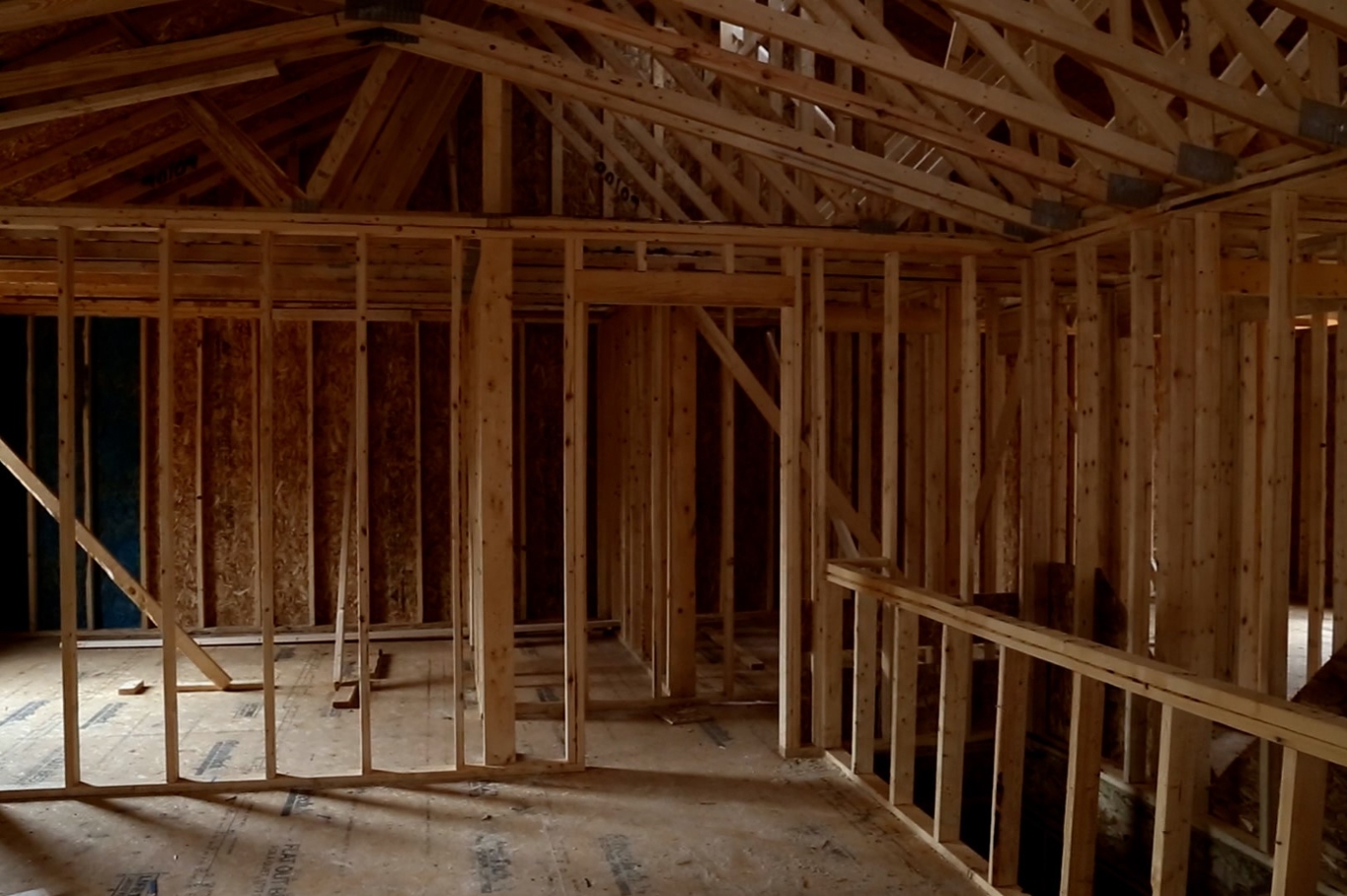 "Lumber is a commodity product. So it does fluctuate just like gasoline prices do. However, we've never seen it sustain on a complete upward trend, like it's been doing the past 12 or 18 months, even," said Schwinghammer.
The skyrocketing cost of these raw materials is showing up on the price tag of a finished home, which is up about 47,000 dollars for an average 18-hundred-foot dwelling.
According to Schwinghammer, the amenities inside your home will also cost more.
"Anything made with wood - cabinets, trimwork, moldings, windows, all these things are going up aluminum products and think about all the things that are made out of aluminum and steel in your home appliances, lighting fixtures, doorknobs." 
There is also a run on engineered components, such as joints and lumber that makes up the floor system. 
"We've seen the availability has shrink on us as far as the availability of siding, roofing, things like that. They are actually discontinuing certain colors of siding so they can concentrate on making only these five," said David.
David said prices of these materials can increase after the buyer signs a contract for the home to be built, but Hallmark doesn't pass those costs onto the consumer.
There is no end in sight to the price spike, but with interest rates low, waiting to buy a home could be risky on your finances as well. 
"I've never advocated advising anyone to wait. Because you just don't know what's going to happen," said Schwinghammer. 
According to the IBA, building permits numbers increased 55% from March 2020, to March 2021.