Hoosiers have collected more than $13,000,000 from the Federal Emergency Management Agency (FEMA) in financial assistance for COVID-related funeral expenses, according to the agency's most recent update.
FEMA began its funeral assistance program in April to help people who incurred unexpected funeral costs because of the coronavirus pandemic. Applicants are eligible for $9,000 in funeral reimbursements, up to $35,500 for multiple funerals on the same application.
In Indiana, more than 13,000 people have died of the coronavirus.
That includes Sara Koeske, who died of COVID in December at the age of 83.
Now, her husband Al is learning to navigate life without her. He and Sara had been married for 61 years when Sara passed last year.
"One day I got up enough courage to ask her to go to the Marquette University homecoming dance," Koeske said. "That was the first date, and it just kind of continued from there until we were married in 1959."
With the pandemic raging, Koeske knew funeral options for Sara would be limited. She was a prolific cook and baker, so Al and the kids decided to have a small ceremony at home in the rustic, Italian-style kitchen where she loved to spend her time. Now, a rosary-laden urn makes sure she's always there.
"I didn't wanna bury her. I had a real problem with taking her – I couldn't put her in the ground," Koeske said.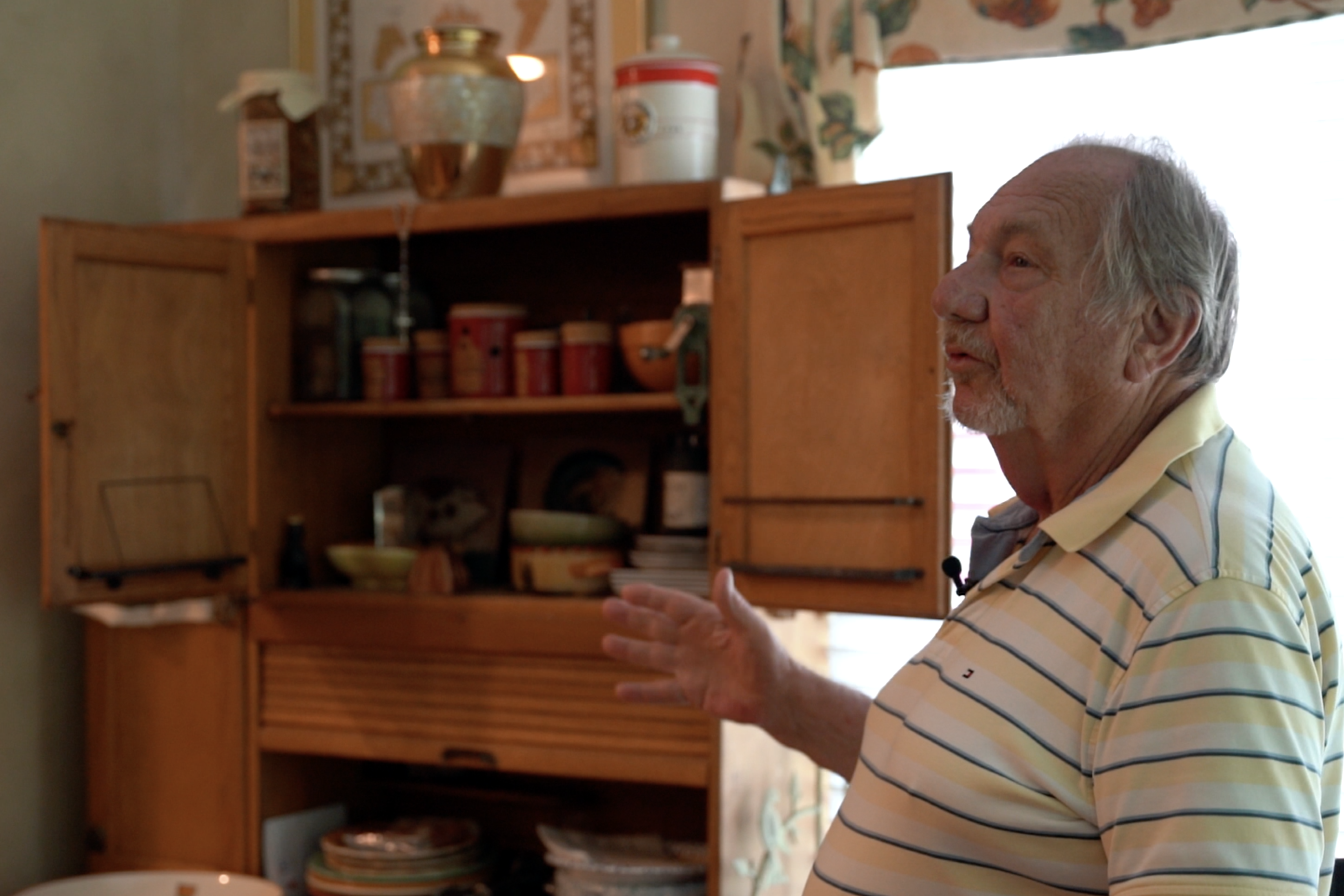 If losing his lifetime best friend wasn't enough, Koeske is retired and on a fixed income – the cremation and funeral service set him back thousands of dollars.
"They're already grieving the loss of their loved one. And then to pile on a financial burden is really hard for them, especially when they're of limited means," Indianapolis-based elder law attorney Carol Applegate said.
The median cost for an adult funeral and burial was $9,135 in 2019, according to the National Funeral Directors Association. That drops to $6,645 for a cremation.
Applegate knew many of her clients would benefit from the FEMA funeral program, so she held an open house at one of her Applegate & Dillman law offices to educate people about the program and how to apply.
"Technology is difficult for my clients. We still write letters, we still send mail, we do it the old way, I guess," Applegate said. "So many of our clients would give up because they just couldn't get through that hurdle of the technology."
The initial program rollout did not go smoothly – the FEMA phone lines were inundated with a million calls on the first day – and people around the country still report a laborious application process.
But three months into the program, 1,844 Hoosiers – 43 percent of applicants – have been awarded FEMA money, collecting an average of $7,077.17.
HOW DO I APPLY?
FEMA is offering $9,000 to help cover costs of funeral expenses for people who died of COVID-19 on or after Jan. 20, 2020. If there are multiple deaths on the same application, up to $35,500 is available.
To apply, you must be a U.S. citizen, non-citizen national or qualified alien.

You must be the one who paid for the funeral.

You must call 844-684-6333 to apply. FEMA is not taking online applications to minimize the possibility of scams and fraud.

Multilingual and call relay services are available.

You will need a death certificate or other document proving the death was caused by or likely the result of COVID-19. FEMA

recently amended

the program to make it easier to apply if the deceased died early in the pandemic.

You'll also need documentation proving how much you paid for the funeral and if you received funeral assistance from anywhere else. Expenses covered and additional information is available on FEMA's

FAQ webpage

.
I APPLIED – NOW WHAT?
After your application has been submitted, FEMA says it will take about 30 days to determine your eligibility. If approved, funds will be sent by check or direct deposit, according to preference.
Koeske applied for funeral assistance in early May. He said he was surprised at how easy it was and joked he was even more surprised when he actually received a check for $4,000 in early July. He encourages others to apply.
"It's a great thing," Koeske said. "Because, right now, I'm in a limited income and this really helps defray some of the costs of just day-to-day living."
Congress earmarked $2 billon for FEMA funeral assistance and has not put a limit on total payouts. Nationwide, over $710 million has been awarded to more than 107,000 applicants. There is currently no deadline to apply.