Over 1,000 families and fans have cheered on the Indiana Hoosiers for free at Memorial Stadium or Assembly Hall, thanks to the Hoosier Ticket Project.
Josh Bruick, co-founder and CEO, said the program was created in 2021 to share the experience of IU football, baseball and basketball games with people who otherwise couldn't afford it. The project is founded and funded by Hoosier fans, and Bruick said it's only going to get bigger.
"Let's share this place," Bruick said. "It's worth sharing. It's worth experiencing even if you might not have the means to do so. I think we all want to give back to this place."
Anyone interested in donating or receiving tickets can visit Hoosier Ticket Project's website.
Bruick said the Project was co-founded by COO Jason Gerdom and Director of Engagement Amanda Pavelka. All share the impact IU had on them.
Read more: Mackenzie Holmes, Teri Moren hit milestones as No. 9 Indiana routs Eastern Illinois 
Gerdom said the nonprofit transferred $75,000 in tickets last year. Tickets go to families, long-time fans who never had a chance to come to Bloomington, people who were nominated by friends or anyone else who project leaders think deserve to see the Hoosiers.
"That's real money that people in the community didn't have to spend to go to games," he said. "And we're now making that possible for them."
The project isn't just about athletics, Bruick said. It's about introducing people to a college campus and IU, too.
"I think a lot of people think, 'Oh, you're just, you know, you're sending folks to games.' Well, no, we want people to experience a college campus, right?" Bruick said. "We want to get you to a game, but it's much larger than that. We want people to experience Indiana University."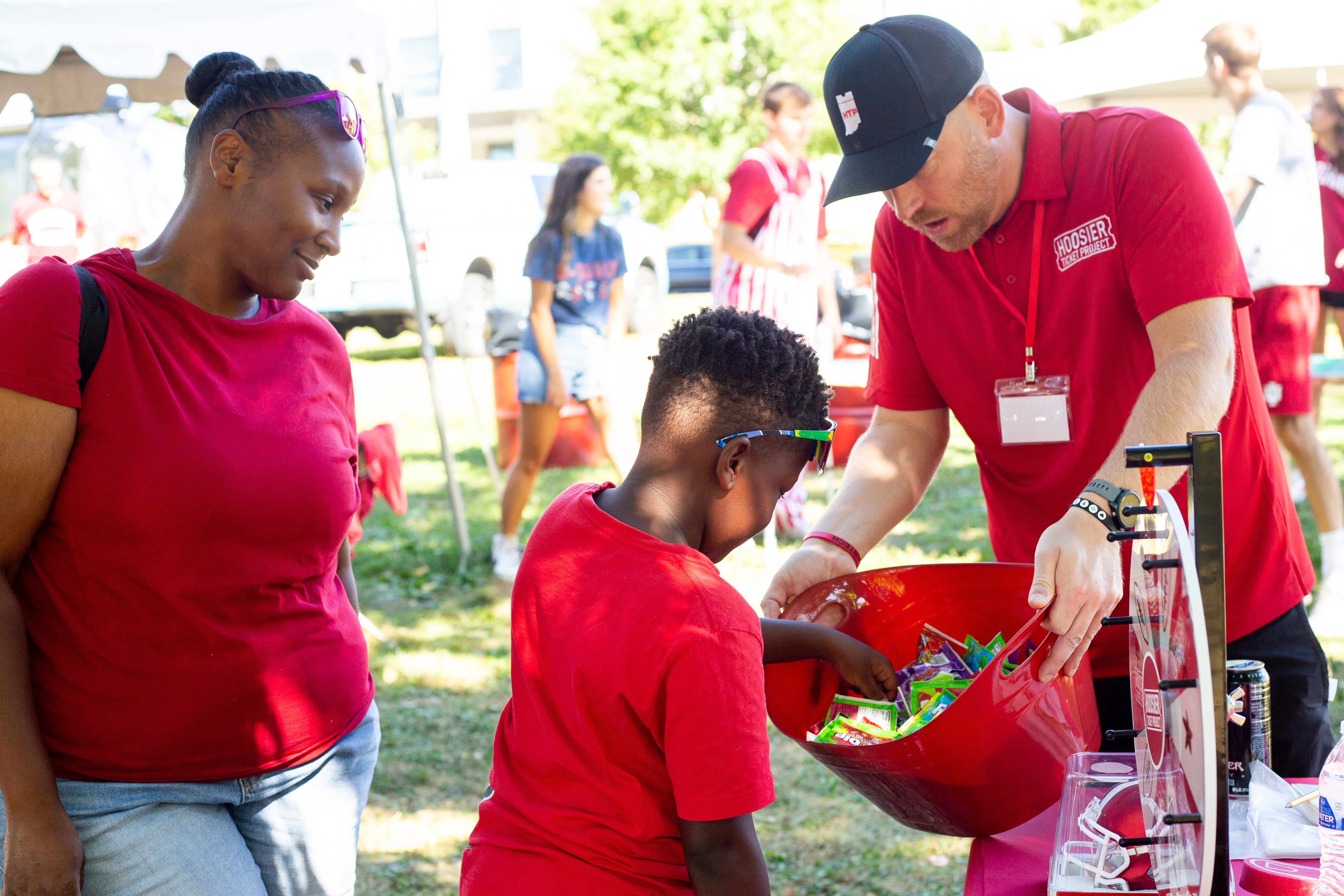 Bruick is a born-and-raised IU basketball fan, he said, sharing the love with his grandpa and his mother. But they didn't have the money to watch games in-person.
Bruick's an IU graduate and lives in Fort Wayne now. When he was able to take his family to see the Hoosiers play, he spent hundreds.
"I'm not a season ticket holder, so I'd turn around after those days and be like, 'Man, I just spent $400, $500 to take my family to a game," Bruick said. "To take it a step further, how many people don't have that opportunity? How many people aren't going because they can't afford it?"
The nonprofit has grown because of social media and word of mouth, Bruick said. What started out as a tweet from Martha the Mop Lady turned into a team of eight people with plans to grow even bigger.
"The growth has been tremendous," Bruick said. "We've got very large goals of growth ahead of us."
Read more: Mike Woodson on Bob Knight: 'He believed in me … I believed in him'
Getting people to games will always be the central to the project, but Gerdom said the nonprofit plans to expand to other IU athletic events. Creating scholarships for IU summer sports camps through fundraising is on the radar. The project partnered with an O'Neil School Public and Environmental Affairs fundraising course to brainstorm.
Bruick said he'd like to have a bigger impact on inner-city children and expand into name, image, likeness partnerships.
Gerdom said IU Athletics has been supportive of the nonprofit, from ticketing offices to student athletes. Hoosier men's basketball guard Anthony Leal reached out to the Hoosier Ticket Project, he said.
"He filmed a video with pictures of him as a kid and talking about his first experience, and it was very impactful," Gerdom said. "And it was amazing to have a student athlete of his profile reach out proactively to help us."
Gerdom said the nonprofit hosts a "Weekend at the Rock" party, inviting 200 Big Brothers and Big Sisters kids and family members to Bloomington to tailgate and see a game. This year, the group saw the Hoosiers win against Akron in overtime.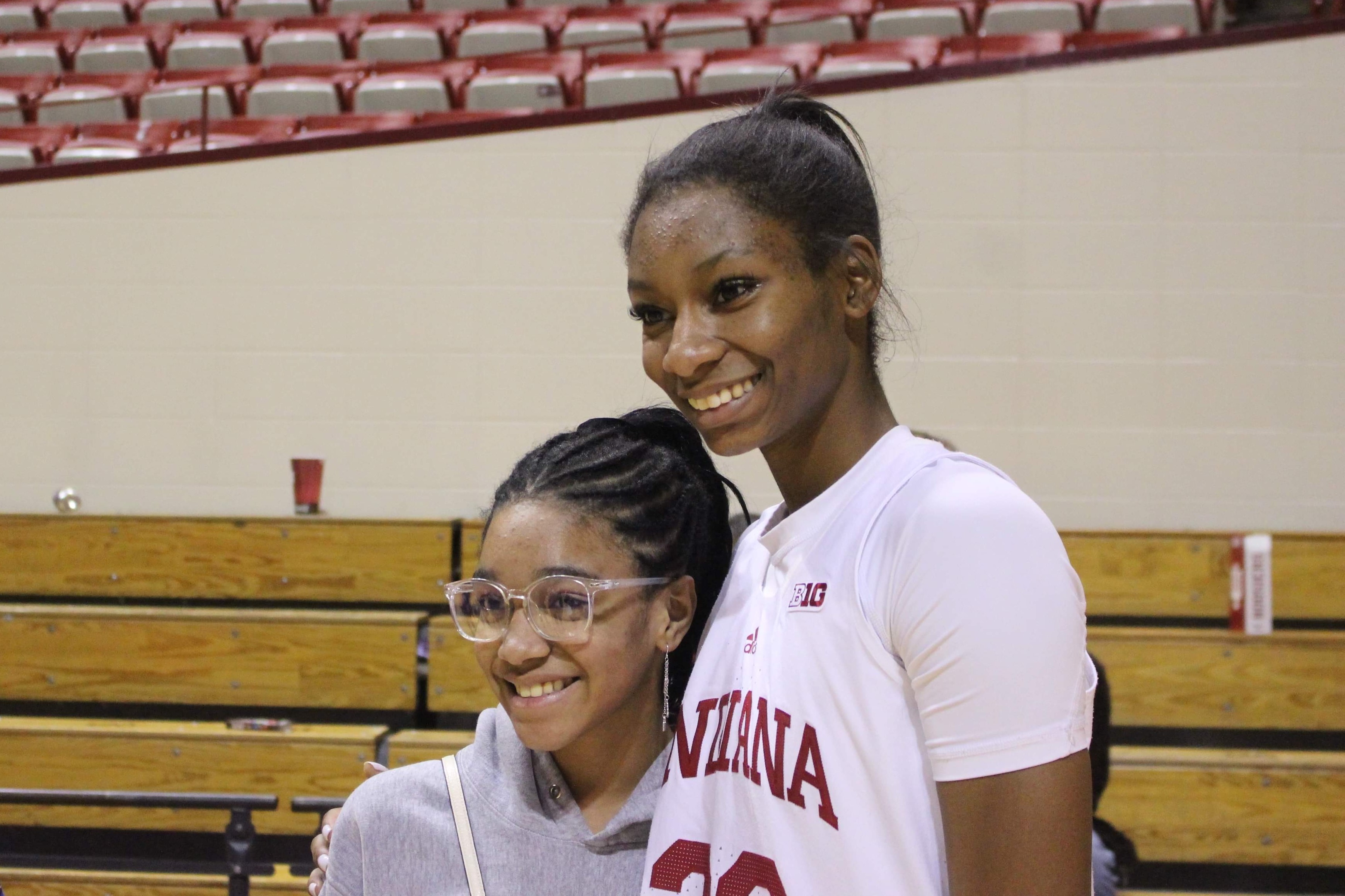 At the first "Weekend at the Rock," families toured Memorial Stadium the day before the game and the kids played on the field. Even some parents were seeing the stadium for the first time. The group then toured Assembly Hall and Cook Hall, seeing spaces not usually open to the public.
"That's impactful, whether that leads to them going on to college," Gerdom said. "If nothing else, it just gave them an opportunity that they're not going to forget for a long time."
The project has seen the most growth with the women's basketball team. According to social media, the Hoosier Ticket Project sent 700 people to see the team last season. Bruick said he's taken his daughter to games, too.
"It's just empowering to see," he said. "Sharing that with her and being like, 'Look! Look at what these ladies are doing.' And sharing that experience with other young ladies and young boys across the state, that's been really, really cool to watch."
Read more: Butler athletic director and former basketball coach Barry Collier to retire in April 
The Project also partnered with the women's basketball team for "Ball in the Hall" to sign autographs. Gerdom said the event was only supposed to have two players, but instead the whole team showed up and spent time with families.
"The student athletes were so great about what we were trying to do and our mission," Gerdom said. "And treating the kids that came to 'Ball in the Hall' like they were the most important fans in attendance that day."
The Project has fundraised over $20,000 in its annual Giving Blitz events. The group also receives funding from the Callahan Family Foundation.
"We are so appreciative of all the incredible fans and alums who have stepped up to donate tickets, donate money, donate food at our tailgate," Gerdom said. "We know game days are expensive, and our goal is to make that less of a burden for the families around Bloomington and Indiana who are fans and want to attend games." 
Aubrey is our higher education reporter and a Report For America corps member. Contact her at aubmwrig@iu.edu or follow her on Twitter at @aubreymwright.