Current Vincennes resident, Ruby Velázquez is not a stranger to the agriculture industry.
"I used to migrate with my family since I was young at about 12 years of age. I migrated upstream. I worked sugar beets, onions, watermelon, cantaloupe. This has always been part of my life."
Velásquez's family was one of the many migrant communities who travel from state to state following harvests.
These workers are responsible for harvesting anything from the strawberry fields in Florida, the apple orchards in Washington and here in Knox County melons.
Velázquez, who got her start in the fields, was able to further her education through a special program.
"It was when I was 18 that I started working with family head start. I started as a bus aide, and then I became a teacher and now I'm a family health coordinator."
Velázquez is the family health coordinator for The East Coast Migrant Head Start Program, which serves 3,000 migrant and seasonal children across 49 campuses in 10 states, including in Vincennes.
Its goal? To educate the children of migrant workers and give people like Velázquez, a chance to grow.
"We get the children ready for public school. We have school readiness and they have lots of fun here. They learn a lot."
The East Coast Migrant Head Start program runs from July through October. It takes on the children anywhere from six weeks of age through six years old.
Bernice Malagon is the communications director for the entirety of the East Coast Migrant Head Start Program.
"Our day starts from about 7:30 until 3 pm. We provide nutritious meals to the children. Throughout the day we have fun activities. It is not a daycare, it's childcare but we follow a curriculum," Malagon said.
Malagon started her career in TV news before later switching gears to a mission very near and dear to her heart.
"I'm a mother. My daughter is 8 years old and for me she is everything. When I knew about this mission to help children. It made sense."
Malagon says, while the educational services the program provides is important, it also serves another purpose.
"I want you to imagine what will happen to a child if they don't have a safe place to stay. They will end up working in the fields with their parents or they will end up staying at home probably with the supervision of people who are not professional."
While giving children a safe place to learn is one of the program's main goals, there are resources in place to help the entire family.
"We can assist  families trying to get their GED, going to school. There's funds, there's programs for these parents to better themselves in life. Our goal is to, we want them to get out of the fields and do better," Malagon said.
"We have some families that receive their DACA through our legal support so it is amazing. We are trying not only to educate the children but helping the families with other kinds of services even with economic concerns."
Officials with the East Coast Migrant Head Start program say 24 percent of its staff are former head start parents.
"I've seen many parents throughout the years, they get educated. They get their GED's. They start working for East Coast Migrant Head Start," Malagon said.
This number isn't just a statistic for Velázquez, it's an experience she knows about first hand.
"I come from a migrant family. I knew what it was like to be out there. My parents worked from sun up to sun down. I was able to get resources in the community. I was able to go to school, to college and be able to work now for the program," Velázquez said.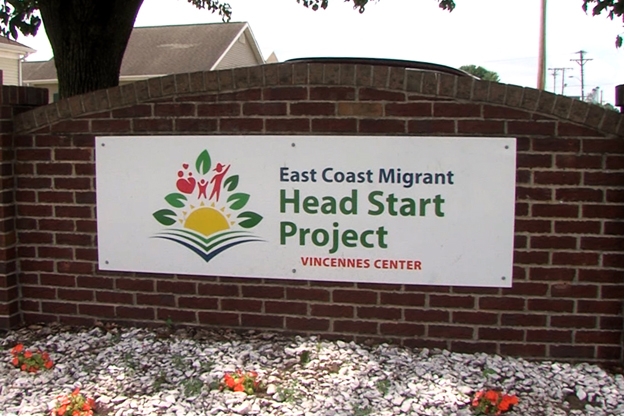 Officials say making programs like these a success is a community effort. People can help by volunteering their time, applying to teach and even just spreading the word.
Malagon says it's the least the community can do for the people who help put food on the table of many Americans.
"They have been bringing us food even in the most difficult moments of the pandemic and our teachers have been working with them all of the time. So for me, its a beautiful mission. I really invite you to join us."
Velázquez says helping with such an important mission has been very rewarding.
"It makes me feel very proud. It makes me feel like I've made a difference. I've impacted this family's life, this child's life. I've worked with very humble families who at the beginning are very humble even in establishing relationships so it does make me very proud to see families succeed and do better."