The United Food and Commercial Workers Union is asking Indiana Governor Eric Holcomb to grant special "first responder status" to grocery store workers during the COVID-19 pandemic.
The designation would give grocery store clerks, warehouse workers and other employees priority in getting personal protection equipment, such as masks. 
"We know it's in high demand and short supply, but grocery workers in particular are still interacting with a lot of people from the public," UFCW Spokesperson Brigid Kelly says.
The UFCW represents 14,000 grocery workers in Indiana, as well as meatpacking plant and pharmacy workers.  Most of these employees have been asked to work during the pandemic, while other businesses have closed.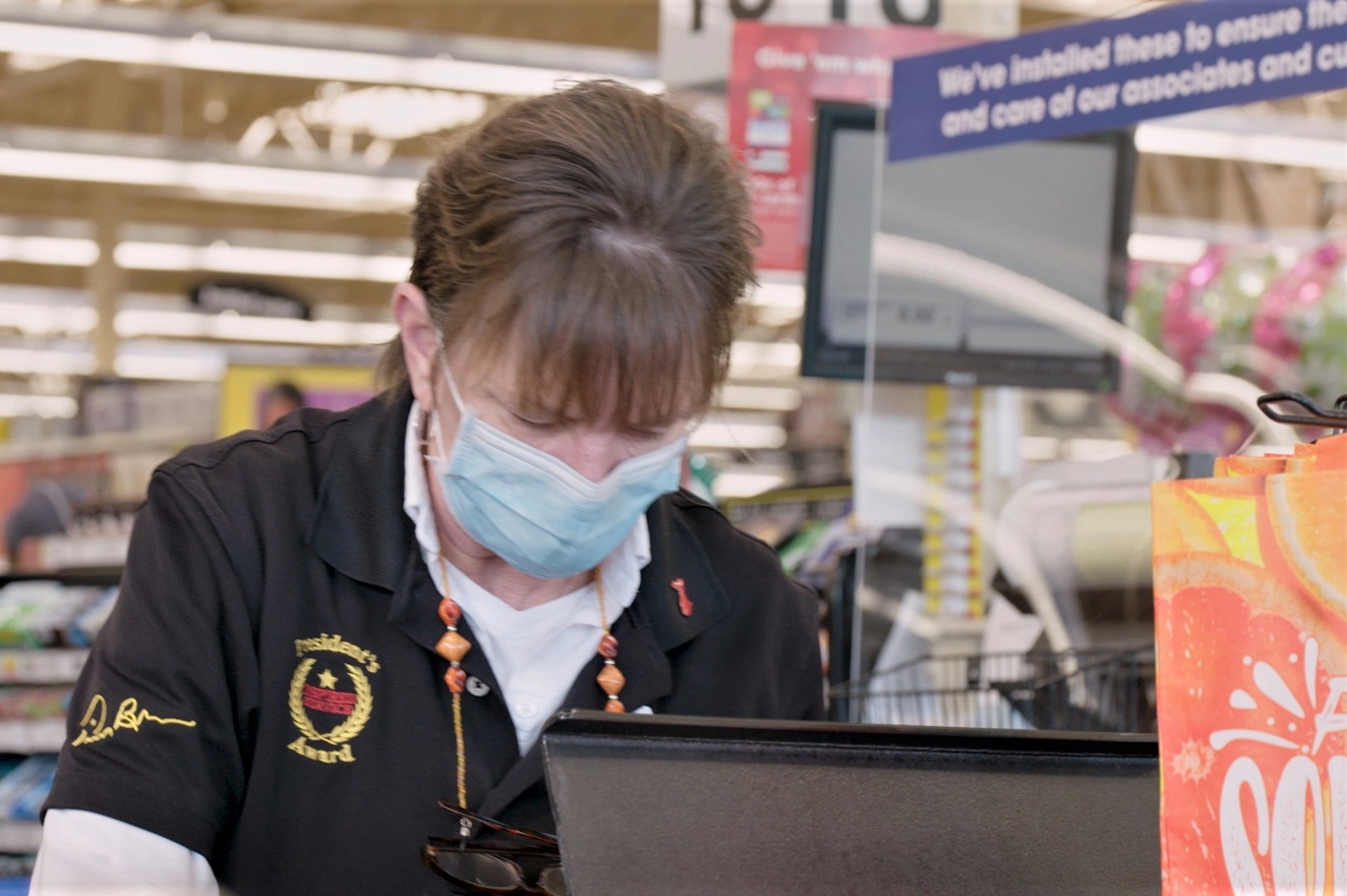 "It never really came across to us that, until we started seeing numbers that this a pandemic and we are risking our lives to make sure everyone could eat," Kroger employee Juan Ruffin says.
As of April 28th, the UFCW says at least 72 of its members have died from COVID-19 and more than 5,000 of them have been impacted by the virus in some way.
"These workers never signed up to be first responders in an emergency, but that is exactly what they are now and they need protections immediately before more lives are needlessly lost," said UFCW International President Marc Perrone. 
So far, Governor Holcomb says the state of Indiana is not giving first responder status to grocery store workers.
The UFCW is calling on the White House to strengthen safety standards for grocery workers. Neighboring states have taken different measures to protect grocery store workers.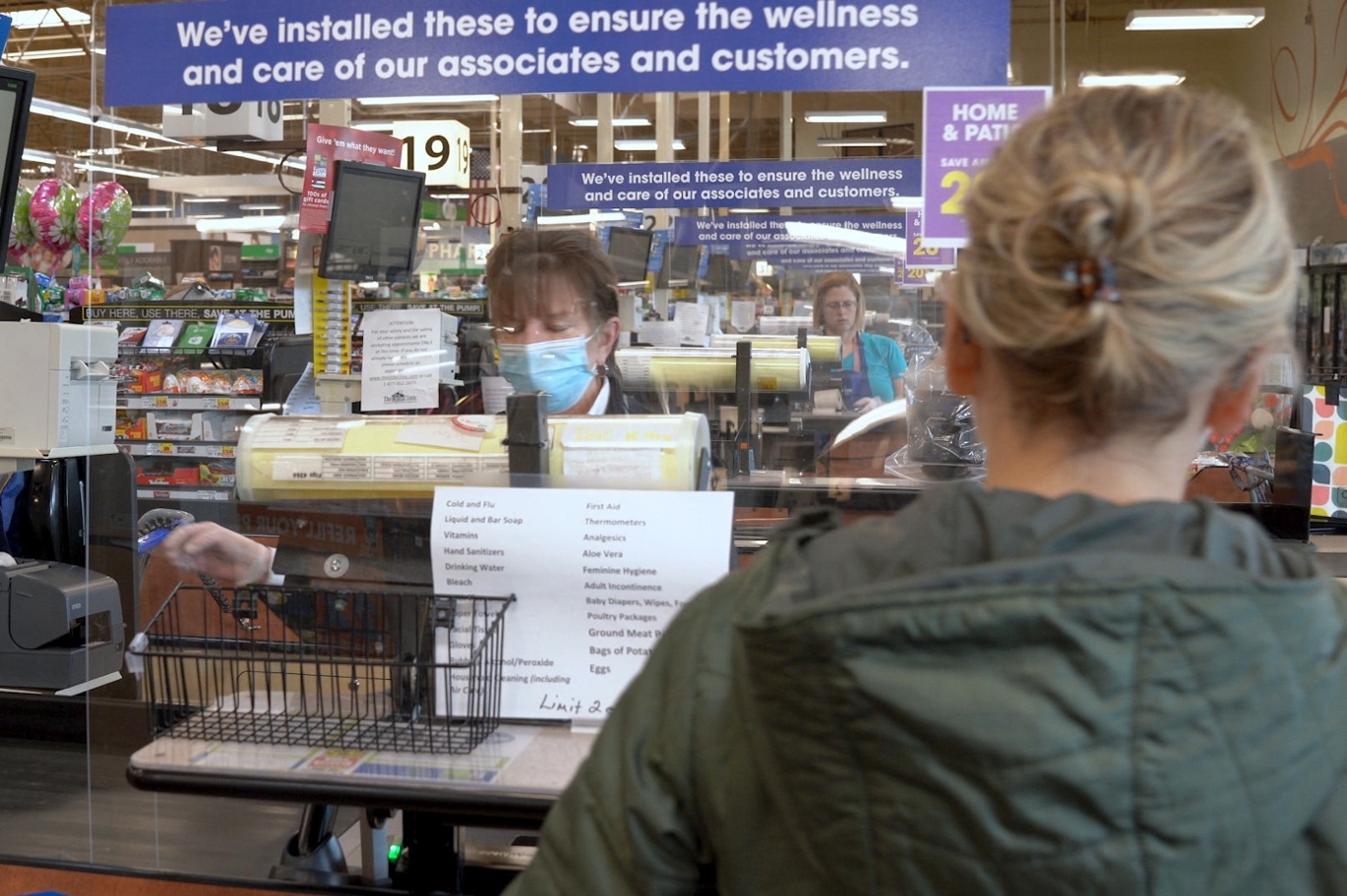 Kentucky's governor signed a bill extending workers compensation to grocery store workers who contract COVID-19.
Illinois granted discounted and/or free child care to people who work in grocery stores and Michigan's governor signed a provision barring essential employees from coming into work if they show signs of sickness.
"It just says look, these people are on the front lines, and they are doing work that is imperative to keeping our communities running," Kelly says.
Kroger has taken a few steps of its own, requiring workers to wear masks, and capping the number of people allowed to be in the store at one time.
Ruffin says that one-size-fits-all approach doesn't always work.
"They are saying they want half capacity, but that's how we run anyway.  It doesn't seem like it's helping limiting the number of people because we are never at capacity," Ruffin says.
Ruffin says one of his co-workers at his north Indianapolis store tested positive for coronavirus early in the pandemic, forcing the store to close for a few hours while it was cleaned.
"I wasn't concerned personally because I'm a cautious person by nature, it didn't concern me, I'm a butcher, we have to be sanitary," Ruffin adds.
Kelly says customers can continue to play a role in helping grocery store workers stay safe if they have to shop during the pandemic.
"We're encouraging customers to keep at least two cart lengths in between them, and observe social distancing while they are shopping, to send one person to the store as much as possible," Kelly says.
Last month, the family of a Wal-Mart worker in Chicago who died from coronavirus sued the retail giant, alleging it didn't do enough to protect the workers from the virus.
For the latest news and resources about COVID-19, bookmark our Coronavirus In Indiana page here.