As the weather warms and more Americans become vaccinated against COVID-19, many domestic travel restrictions are lifting – though the Centers for Disease Control and Prevention recommends staying home to continue to fight the spread of the virus. 
If you must travel, here's how to meet testing guidelines for domestic trips. 
Get tested before you go
The CDC recommends getting a viral COVID-19 test one to three days before traveling. This can be difficult because results from many molecular diagnostic tests (RT-PCR tests or nucleic acid amplification tests) can take up to a week.  
Results from antigen tests come back much more quickly, but false positives can happen and negative results should be confirmed with a molecular test. Additionally, many test providers only offer antigen tests for symptomatic patients.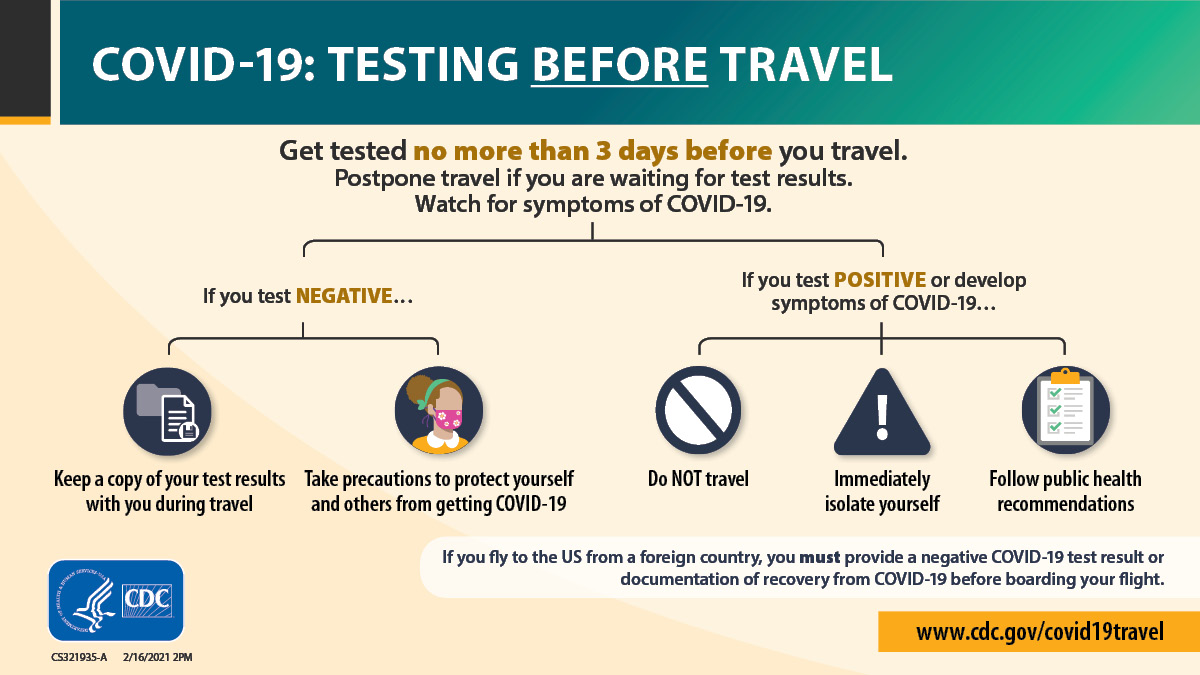 Your best bet? In Monroe County, local Health Administrator Penny Caudill advises calling the testing clinic and explaining your situation. 
"Delays, sometimes, in those results is not actually in the test results being available, but being pushed out to that individual," she said. 
READ MORE: Here's Where You Can Get Tested For COVID-19 In Monroe County
The community testing center on South Morton Street in Bloomington offers both rapid antigen tests and RT-PCR tests – but you're only eligible for the rapid test if you are experiencing COVID-19 symptoms. 
And Caudill said if you're experiencing any sort of symptoms – shortness of breath, fever or fatigue, for example – then you shouldn't travel at all. 
Get tested when you return
The CDC recommends getting another diagnostic test three to five days after you return from a trip. In addition, the agency advises self-quarantining for at least seven days when you get back, even if your test comes back negative. 
And if you can't get a test within five days of your trip, the CDC recommends extending that self-quarantine to 10 days.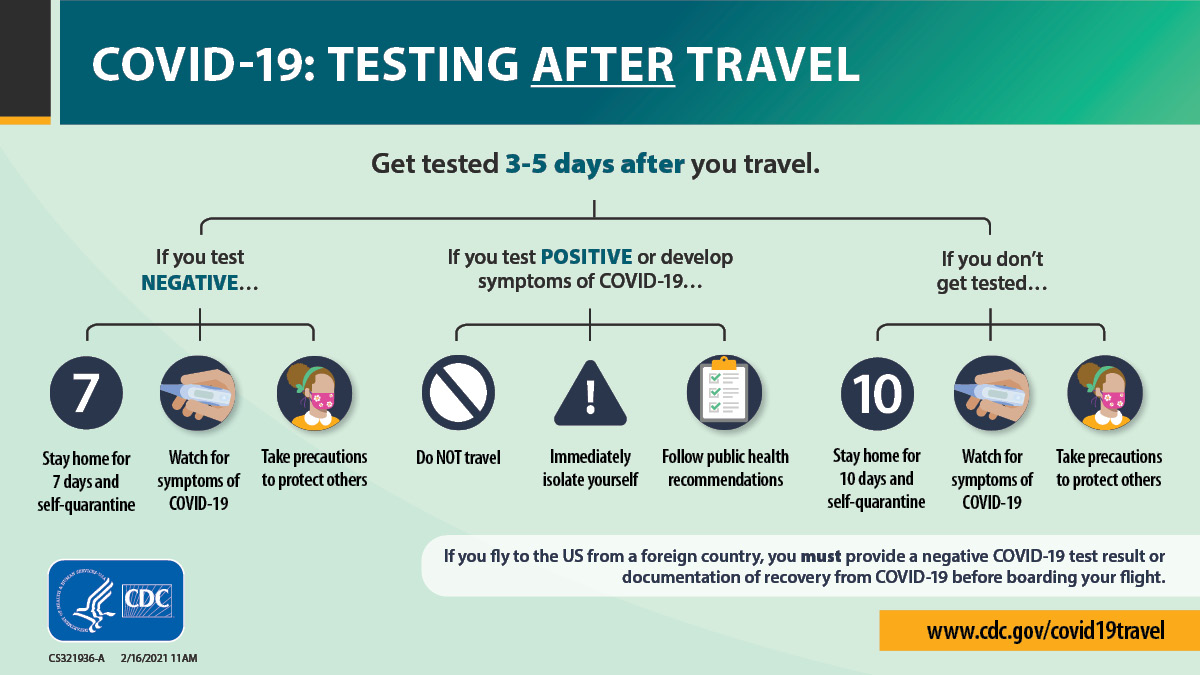 Many airports -- including the Indianapolis International Airport -- offer on-site COVID-19 testing. At the Indy airport, you must register for a test beforehand. And it can get pricey at the airport; without insurance, an RT-PCR test costs $135 and an antigen test costs $95. Testing at state-sponsored sites in Indiana is free.
Additional travel guidance
Always research any COVID-19 testing and quarantine restrictions that may be in place at your destination. You can do so using the CDC's Travel Planner. 
In January, the CDC issued an order requiring travelers to wear face masks on and around public transportation – this includes buses, trains, planes, ships, ferries, taxis and rideshare services, as well as at transportation hubs such as airports, train stations and bus depots. 
If you're traveling abroad, you will be required to present proof of a negative COVID-19 test or recovery from the virus – even if you have been vaccinated – upon re-entry to the United States. 
For the latest news and resources about COVID-19, bookmark our Coronavirus In Indiana page here.