Former United States Surgeon General and Indiana state health commissioner Jerome Adams said the CDC's easing of mask restrictions is premature.
Last year Tony Fauci and I famously, prematurely, & wrongly advised against masks. I felt it was the best call at the time, but now regret it.

I'm worried the CDC also made a similarly premature, misinterpreted, yet still harmful call on masking in the face of ⬆️ delta variant.

— Jerome Adams (@JeromeAdamsMD) July 17, 2021
Last year, he and Dr. Anthony Fauci announced masks would not be effective in preventing spread of COVID-19, before rescending that advice after further study.
Adams said given the rising positivity rates in some areas and spread of the delta variant, the science backing the CDC's recommendations has changed and new, stricter masking policies should be reissued.
The delta variant now makes up more than half of new COVID cases in the US, according to the CDC.
What @CDCgov said was based on the science & conditions at the time, and amounted to "you're safe IF you vax it OR mask it."

Both the conditions (rising cases) & the science (delta variant) changed, but what people heard and held to was masks were no longer needed…

— Jerome Adams (@JeromeAdamsMD) July 17, 2021
After a lull in new daily reported cases across the U.S. in June, numbers have started to trend upward again since the end of last month.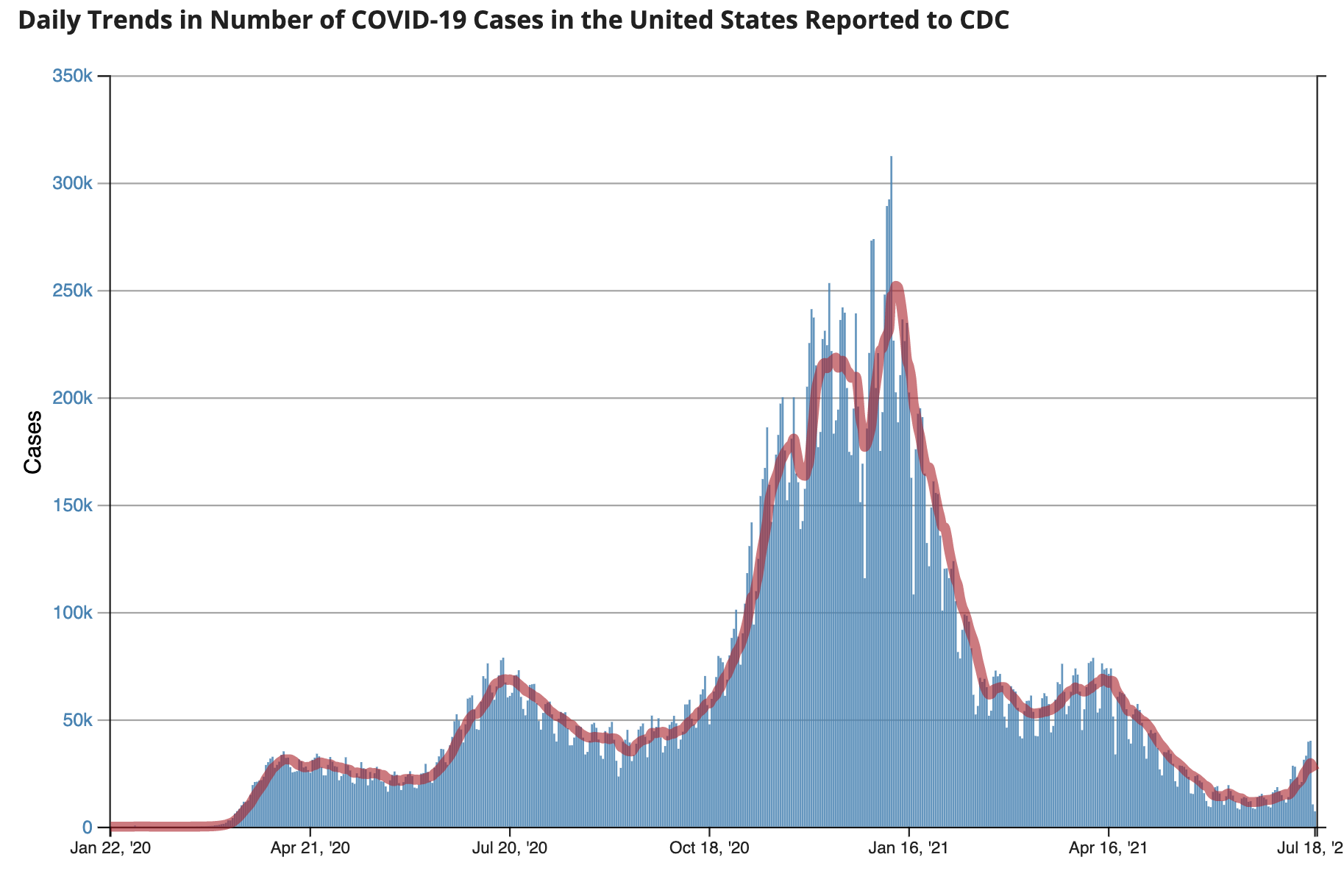 And states with lower vaccination numbers were more likely to see jumps in COVID cases this month.
2.9 million Hoosiers are now fully vaccinated. Indiana's seven-day all-test positivity rate has been rising since June 22's low of 1.9 percent, hitting 4.8 percent Monday. The positivity rate hasn't been that high since May 23.
The delta variant made up more than 74 percent of COVID-19 samples tested in Indiana as of Monday.