The old Eastern Greene High School gym will once again be filled with folks cheering for Dusty May.
But he won't be leading the Thunderbirds down the court. Now the head coach at Florida Atlantic, May will be leading the Owls in the Final Four of the N-C-A-A men's basketball tournament.
So, Saturday night, the school is having a watch party to cheer on the former Eastern Greene star.
"I want it to be like when we played here," said May's high school teammate and current Thunderbird head coach Jamie Hudson, "packed, hot cheering on a former Thunderbird. I think when people experience that, the old timers and alumni play in here, there's just something about this gym that we love."
Hudson and May were teammates from the fifth grade through their high school graduation in 1995. They went 19-3 as juniors and 19-4 as seniors, winning the always-tough Greene County Invitational.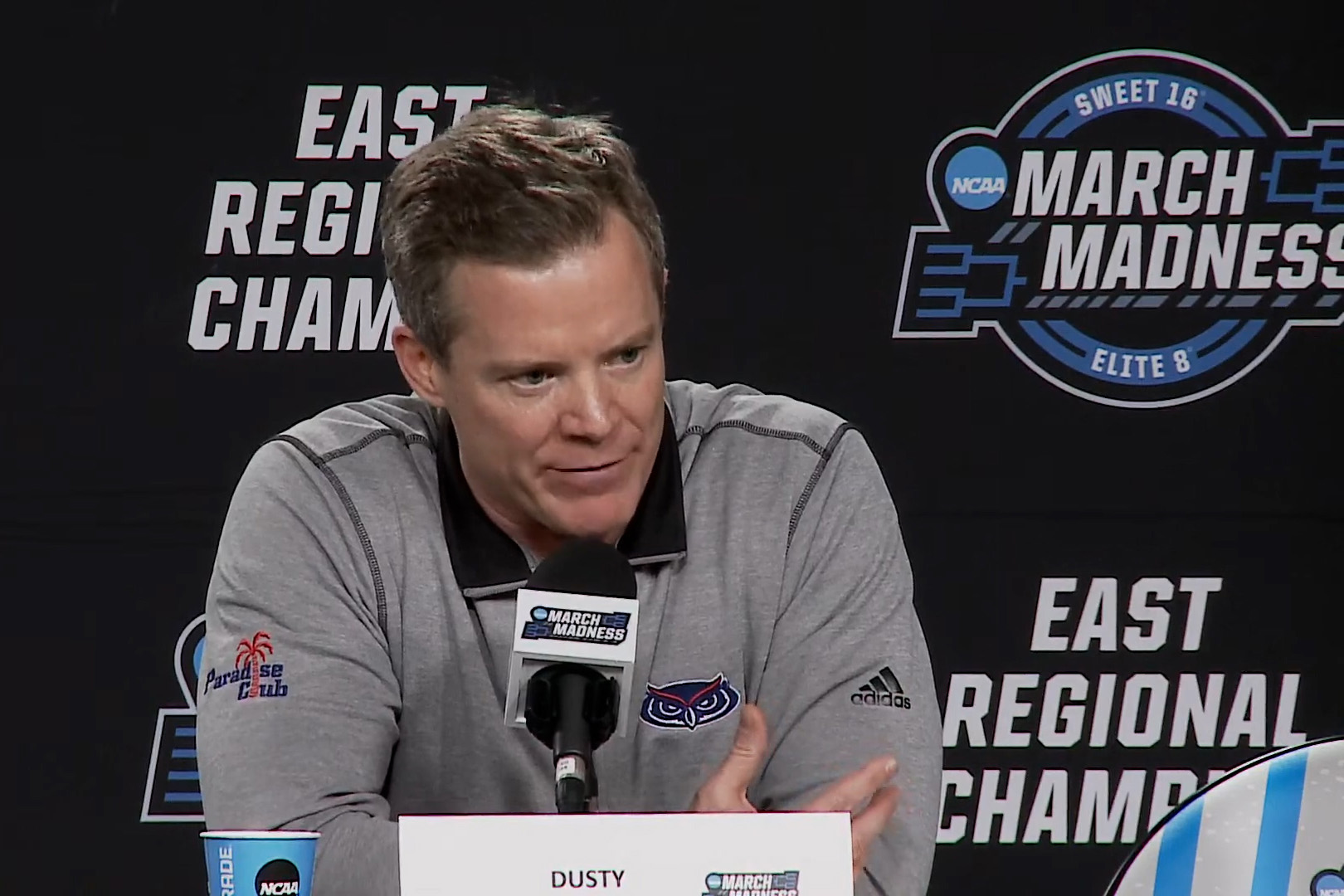 And it was the time of single class basketball, when the Thunderbirds competed in a sectional against much bigger schools in Bloomington and Bedford.
"I think the way we were coached with our high school coach: we're gonna be tough, we're gonna be hard-nosed, you weren't gonna outwork us," Hudson said. "That's just how we were raised around here. … You see that all his basketball team right now and how he does things."
After graduating from Eastern Greene and playing a year in college, May transferred to Indiana, where he was a student manager on Bob Knight's staff from 1996-2000. It's no surprise he picked up some tendencies from the Hall of Fame coach.
"This is a Coach Knight type of group," May said after his team upset Kansas State in the Elite Eight last weekend. "It's obviously a coaching cliché, but I've never been around a group of guys - and I've been been a part of a Division I team for 20 plus years - that brought it the amount of energy, intentionality and focus every single workout of every single day."
May said there were two moments early in the season that made him think the Owls might be pretty good. The first was winning at power-five conference school Florida, the second was beating Detroit Mercy by 21 points.
Detroit's coach, former IU coach Mike Davis, came into their locker room after the game.
"He told our guys, 'We haven't seen a team like you in years. This group could be special. You guys could go to the Final Four,'" May said. "And our guys are looking at me like, 'Hey, who is this guy?' But what that did, as we started to win and generate a little bit of buzz, we always kind of refer back to maybe we're a little bit better than what we thought."
Davis would know what an NCAA championship team would look like. He guided IU to the title game in 2002.
As a ninth-seed Florida Atlantic will be the underdog Saturday night when they face fifth-seeded San Diego State. But that hasn't stopped the Owls on their march to the Final Four.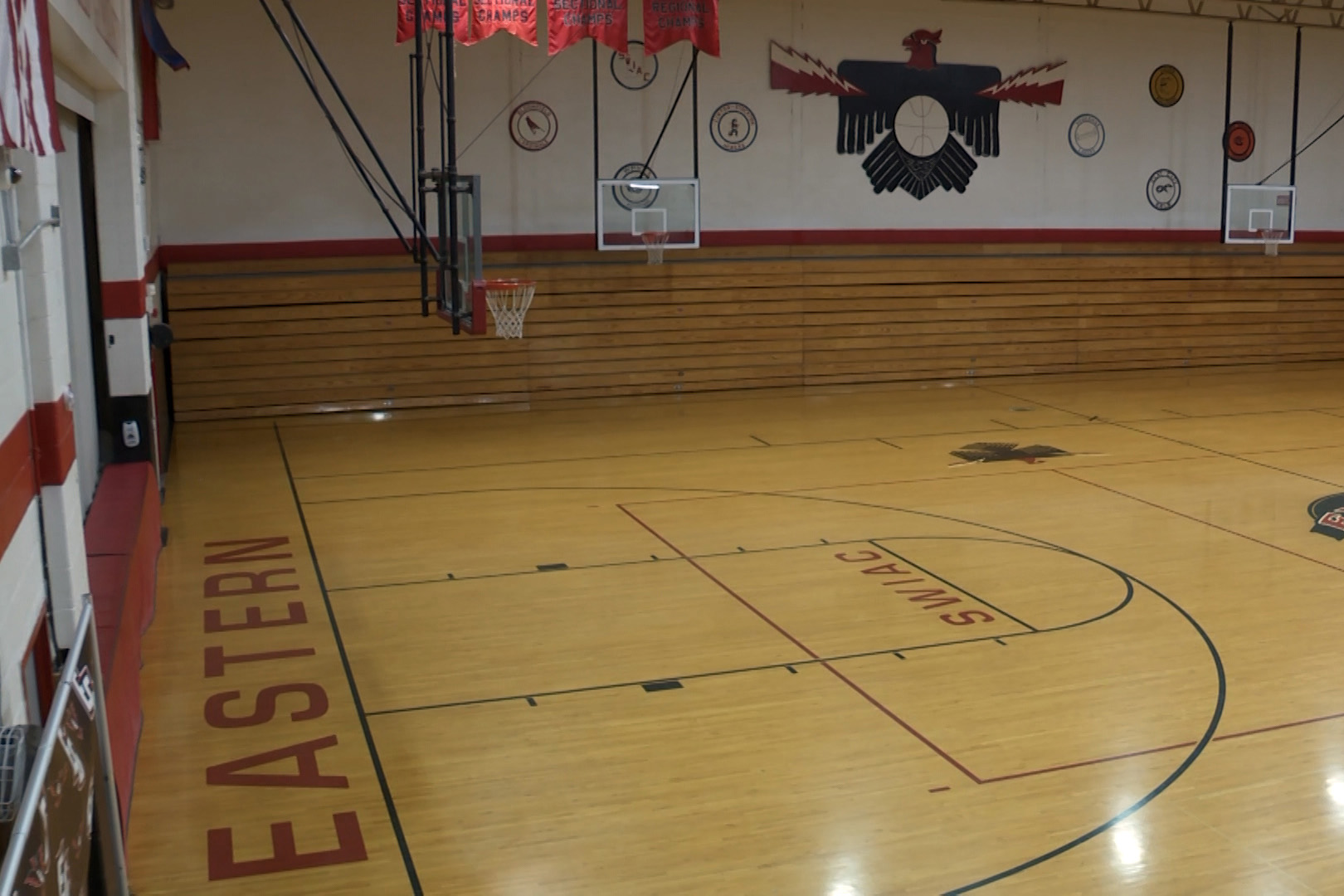 And they have a little school in Greene County excited for one of their own.
"We're a small school, you know?" Hudson said. "We graduated 70 kids at the time, and to have a one of our alums and friends be able to experience this unbelievable moment is pretty cool."
Fifth-seeded Miami (Fla.) and No. 4 seed Connecticut meet in Saturday night's second game. The championship game is Monday night.