Forecasters say rain will end by 12:30 p.m. Saturday, but flooding will continue from the three to eight inches of rain that fell Friday evening through this morning.
Flood warnings for most of south central Indiana continues until 6:45 p.m. Owen County is under a travel watch advising for essential travel only, such as to and from work or in emergency situations. Monroe County is under a travel advisory restricting travel in flooded areas.
Bloomington flooding appears to be mainly in the downtown area. Twitter feeds during the storm last night showed Kirkwood Ave. and surrounding businesses flooded.
‼️UPDATE‼️ pic.twitter.com/JnWtWkHQqD

— Nick's English Hut (@NicksEnglishHut) June 19, 2021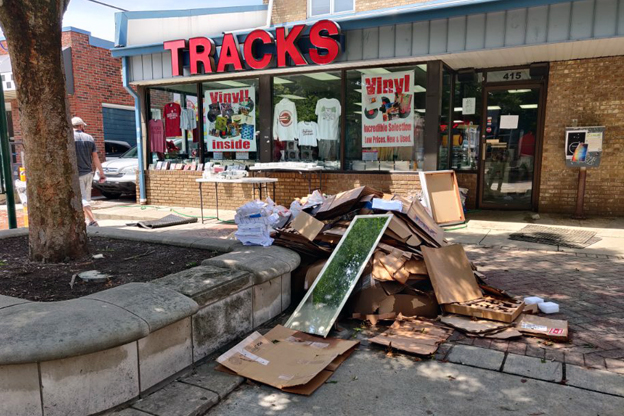 Mayor John Hamilton in a news release Saturday said some businesses may be temporarily closed.
"Thanks to our exceptional emergency responders, so far as we know no lives were lost and we accomplished at least 17 water rescues. As with any natural disaster, we are grateful for the lives spared and all those who responded through the night," Hamilton said.
He said damage assessment has begun and asked residents to reach out to neighbors in need.
Numerous power outages are being reported.
Duke Energy is reporting more than 24,000 customers without power.
A statement on Duke Energy's website said, "Our crews are busy assessing damage and making repairs to the downed lines and poles caused by severe storms that swept through Indiana and Ohio last night. The severity of the damage coupled with a potential for additional storm activity this afternoon may slow the pace of power restoration in certain areas."
Most people without power are in Monroe and Vigo counties. Crews are still assessing damage with no estimate on when power could be restored.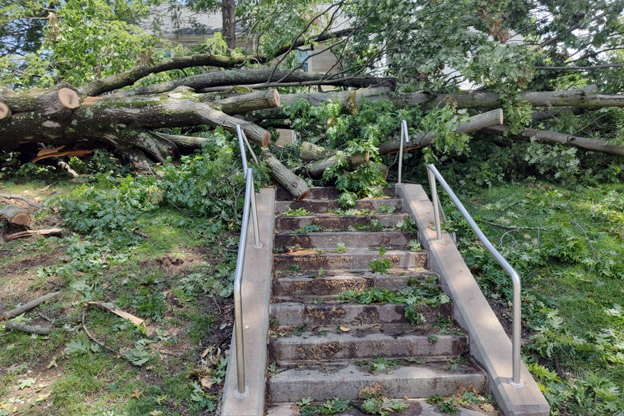 Weather officials are warning motorists to not drive on flooded roads. Turn around, don't drown when encountering flooded roads. Most flood deaths occur in vehicles.
The forecast calls for a 60 percent chance of rain this afternoon, a slight chance of showers Sunday, and an 80 percent chance of rain on Monday.