A historic downtown Columbus building cannot be saved after an early Sunday morning blaze.
Mayor Jim Lienhoop says the cause of the fire is still under investigation.
"It's a real shame that building dates from 1890s. It has a direct tie to Joseph I Irwin, who was one of the leading prominent citizens back in the day, back in the 1800s," Lienhoop said.
The building was used for business and commercial purposes near the corner of Fifth and Washington streets. Columbus fire officials say a passerby reported the fire Saturday at 11:50 p.m.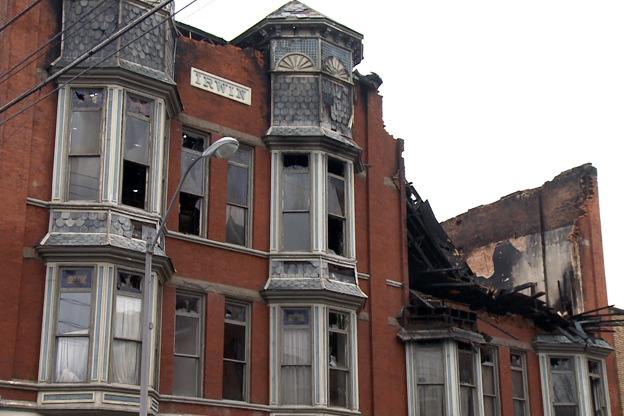 It took firefighters four hours to get the fire under control. Three firefighters had minor injuries.
Lienhoop says Irwin sold the building in 1945 to a family that still owns it today. The building design is referred to as 'Queen Anne,' identifiable by the window treatments – quite different from the modern architecture for which Columbus is known.
"It was quite attractive. I mean, we all commented on it or remarked about the fact that it was somewhat unique for this, this city," Lienhoop said.
Fifth Street will be closed for a couple months while the building is demolished.