Mike Pence is a former vice president, congressional leader and Indiana governor, but he is no longer running for president in 2024. 
Pence announced the end of his presidential bid Friday in front of the Republican Jewish Coalition in Las Vegas. He is the first major candidate in the Republican primary to do so. 
The Columbus, Ind. native was fifth in national polls by the time he withdrew. His campaign had amassed just $1.18 million by October but shouldered $621,000 in debt. 
Once a leader in the American conservative movement, he finds himself an orphan in his own party. 
"There is a time for every purpose under Heaven." After traveling the country the past six months, it has become clear…this is not my time.

As we leave this campaign, we do so with grateful hearts. I will always be grateful for the opportunities my family and I have been given… pic.twitter.com/bsmc94Lxjw

— Mike Pence (@Mike_Pence) October 28, 2023
Presidential ambitions 
Paul Helmke, professor of practice at IU's O'Neill School and former mayor of Ft. Wayne, believes that the movement that lifted Pence into power (and that Pence mobilized in turn to bolster Donald Trump) has changed fundamentally.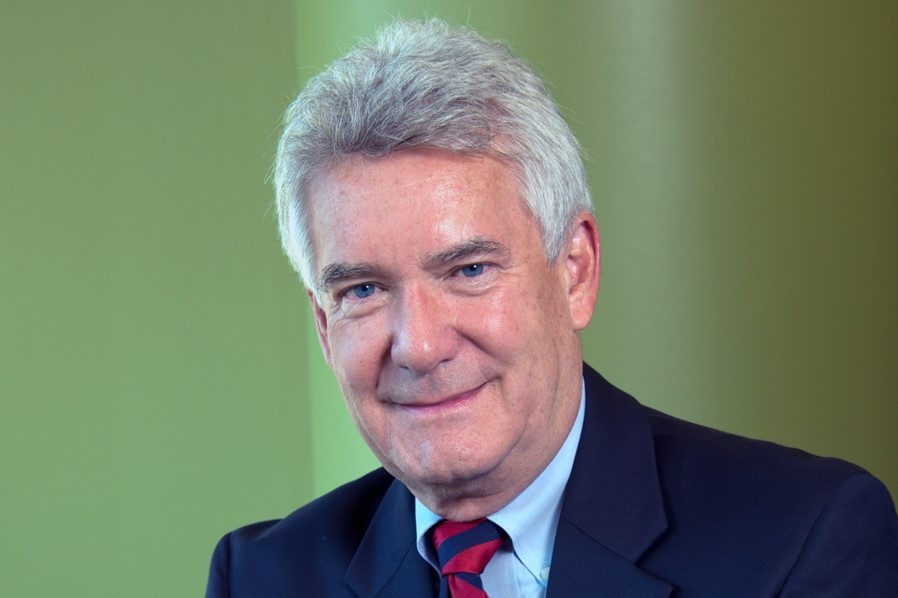 "When he helped the Christian evangelicals go to Trump in 2016, they stayed there. They didn't really come back to him," Helmke said. "The Reagan part of the party is dead and gone. It's a brand-new party, so it never seemed to me that he had a path to the nomination." 
Listen: Understanding Mike Pence And His Relationship To Trump 
Starting as a conservative talk radio and television host in Indiana, Pence launched a successful congressional campaign in 2000 and rose through the Republican ranks during his 12-year tenure. He chaired the House Republican Study Committee from 2005 to 2007 and House Republican Conference from 2009 to 2011.
But Mike Wolf, political science professor at Purdue University Fort Wayne and acting director of the Mike Downs Center for Indiana Politics, sees Pence's bid for Indiana governor as an early indicator of his presidential ambitions.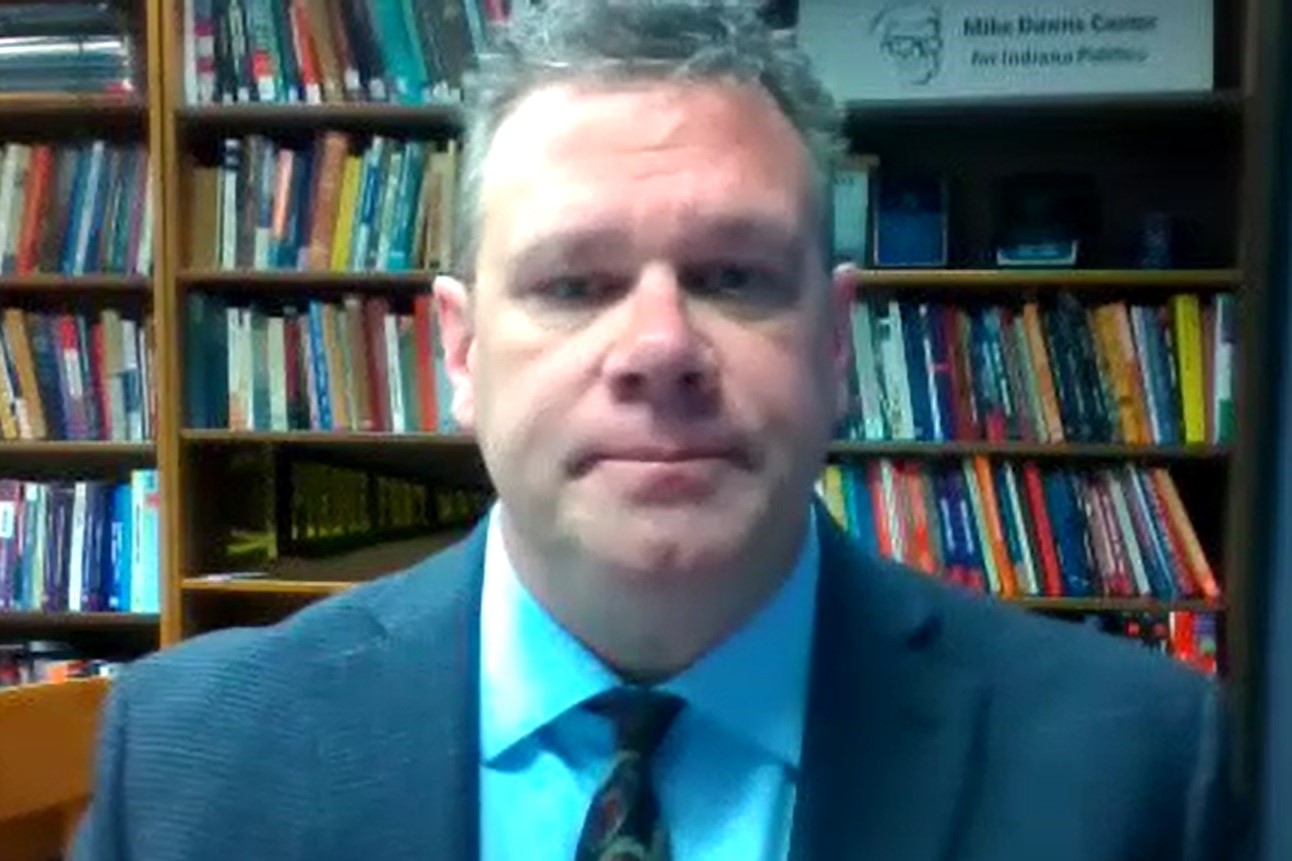 "When he moved into the governor position rather than stay in the leadership of the House, he really indicated then a likely a run for president," Wolf said. At the time, Wolf believed that "it was probably unlikely that he would end up on a VP ticket in 2016 and strike out in his own when it was a little more opportune." 
That changed in July 2016 when then-candidate Trump's plane made an emergency stop in Indianapolis. 
Trump light or Trump alternative? 
Although for most of the Trump presidency Pence marched lockstep with his boss on issues such as immigration and foreign policy, the MAGA wing of the Republican Party ostracized him for his refusal to overturn the results of the 2020 election. 
Pence styled himself for his 2024 run as a candidate who could take credit for the administration's accomplishments while claiming moral vindication for his actions on Jan. 6.  
Helmke said that, rather than capture a wider base, Pence's branding put him in the dubious position of being neither a never-Trumper like Chris Christie nor a MAGA populist like Ron DeSantis.  
Read more: Tensions rise over deposition, judge selection in Senate hopeful John Rust's ballot access suit
"With Trump in the race, people had to either be Trump-light or be the alternative to Trump," he said. "Pence couldn't decide what to be." 
According to Wolf, Pence realized his campaign was a long shot and banked hard on the 2024 Iowa caucus: the first major contest of the Republican primary race. 
"His strategy was really to do well in Iowa, where he had a lot of likely success as a more religiously conservative candidate and one that can do retail politics and do well," Wolf said. "The problem is, to get to January or to get to Iowa, you'd have to end up having success in the polling nationwide." 
Read more: Chambers announces gubernatorial bid, puts rumors to rest
Pence's earnest conservatism and frequent stops at Iowa fairs and pizza restaurants did little to boost his standing, and he failed to break one percent in the latest state polls. The same surveys showed Pence as the second most-opposed candidate in the field behind the more moderate Chris Christie. 
Helmke added that what remained of Pence's evangelical Indiana base didn't feel confident enough in the former VP's odds to open their pocketbooks. 
"Being the adult of the room doesn't get people excited, doesn't bring them to their feet. It doesn't make them send the five-dollar, ten-dollar contributions online," Helmke said. "He had some money people from Indiana, but most of the money people, they're sitting back to see if there's a clear alternative to Trump, and it wasn't going to be Pence." 
Pence's political future 
Neither Helmke nor Wolf see a future for Pence in electoral politics, at least in the near term. He hasn't thrown his support behind another candidate, either. 
Helmke said that even with Trump commanding a massive lead over other Republicans, he doubts Pence will offer a full-throated endorsement. 
"He's a good sort of solid party member, but it's hard for me to see him endorsing Trump," Helmke said. "If one of the challengers gets (the nomination), I can see him endorsing them and working for them and maybe looking for a role in a Haley administration or a DeSantis administration." 
Read more: State GOP endorses Banks for Senate in unprecedented move
Then again, Helmke said Pence might prefer to return to his role as a commentator and media personality. "He's already been vice president, it's tough to come down from that role," he said. "Everything else doesn't look quite as good." 
"He began on the radio, he might return to something like that for a while as a commentator," Wolf agreed. "It's hard for him to necessarily see where that would be. He's probably not the favorite on some of the more conservative outlets right now."  
"There's always a place for experienced politicians in Washington, as far as consulting," he added. Despite being unpopular with the electorate, Pence's allies in evangelical circles still hold sway in DC. "There are plenty of places where Mike Pence is still a really good name brand, and so I think people like that are constantly in the potential to keep going politically." 
Helmke and Wolf agree, though, that it's too early to write Pence off as a candidate in 2028. 
"Obviously, the presidential ambition never goes away for people," Wolf said. "Depending on what happens at 2024, if the party takes a big hit (…) he might have an opportunity at that point, particularly then if there's a reckoning and a recognition that what he did on Jan. 6 was a constitutional thing to do." 
"Right now, it looks like he's in the wilderness, but strange things can happen in politics, you know?" Helmke said. "People wrote off Richard Nixon off after he lost in 1960." 
The Pence campaign did not respond to a request for comment on this story.