The melting snow, and longer days are a sure sign spring is on the way, and that means graduation is around the corner.  
Even though only students will be allowed to attend in person because of the COVID-19 pandemic, that shouldn't discourage parents, family and friends from visiting Bloomington.
READ MORE: IU Announces Plans For 2021 Commencement
"They'll still be many parents and people coming into town that weekend to, to pick up their students or, you know, to celebrate in a safe way, which we encourage them, you know, everything will still be open, we'll still be open for business," said the Executive Director of Visit Bloomington Mike McAfee.
For those who haven't booked a hotel room yet, or who may want to cancel one there is a lot to consider including room rates which tend to skyrocket this time of year.
"Commencement weekend is right up there with Big Ten football games, you know, they're the they're the, you know, the, the large, I'm quoting, largest revenue producing weekends of the year for the area," said McAfee.
According to the website Hotels.com, as of Feb. 24, the few hotels that had vacancies in Bloomington ranged in price range from $250 to $700 per night.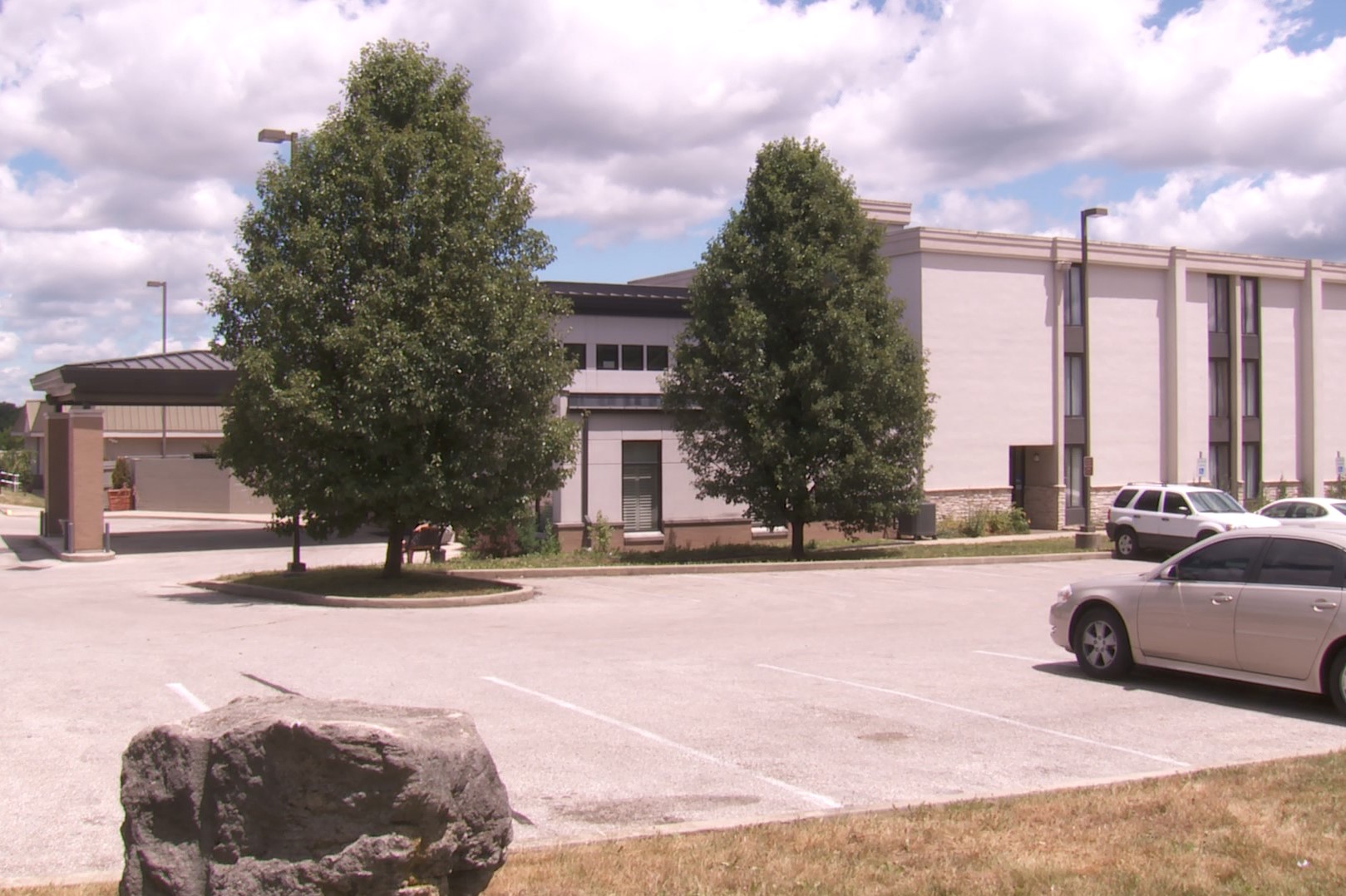 In the spring of 2020, most of the country was on a lockdown at the height of the pandemic.  With Indiana University's 2020 graduation called off, parents and relatives scrambled to cancel their hotel reservations.  
However, many of them didn't get refunds, including a Long Island woman and a New Jersey man.  Both contacted us saying the Comfort Inn on Kinser Pike in Bloomington and the Holiday Inn next door would not refund their deposit.
Both customers were only allowed to pay their deposit in cash or check.
"If someone is only taking, cash or check or something like that, boy that that's going to be difficult to get your money back," said President of the Better Business Bureau of Central Indiana Tim Maniscalo. 
Most credit card companies will refund your money over a transaction that is in dispute.  
But consumers should read the fine print in their prospective hotel's cancellation policy, as some hotels don't allow any cancellations for commencement weekend.  
"Most hotels have kind of standard cancellation policies. In fact, I think Marriott here a couple years ago changed theirs from 24 hours prior to your arrival to 48 hours prior to your arrival. But for special occasions like this, you know, they may have a different cancellation policy," said Maniscalo.
To date, both parents told WFIU they have not received any compensation from either hotel. Both hotels are owned by an out-of-state operator called Tri-Star properties.  
Tri-Star also owns the Holiday Inn Express on Franklin Road.  
The parent from Long Island, who stayed at the Comfort Inn, says she was offered a credit for a future stay – but only at the Bloomington location, and with her daughter already graduated, she does not anticipate returning to Bloomington.  
McAfee said he's aware of refund issues that plagued some customers from last year's graduation.  
"It's unfortunate and disappointing to, you know, all anyone in the tourism industry in the market when that happens."  
To avoid high prices and strict cancellation rules, Maniscalo recommends trying hotels in surrounding communities, like Martinsville, or even Indianapolis where the rates aren't as high.  
"Hotel chains, track this stuff, they know what's going on, they know the events that are there, they've got computer models that can predict that predict what the demand is going to be," he said.
With this being Bloomington's second graduation go around under strict COVID-19 precautions, McAfee is hoping there will not be any problems should customers have to cancel their rooms.  
"The hotels know going into this year, the unusual circumstances. So again, there are you know, most of the hotels are communicating regularly with their, with their guests on that type of stuff."  
IU's undergraduate commencement is scheduled to be outside in Memorial Stadium on May 8.