Since Indiana's abortion ban was blocked by Judge Kelsey Hanlon, the state's clinics are allowed to provide the procedure once more, although it's unknown for how long. The rapidly shifting legal landscape has been confusing to navigate for people seeking abortions as well as abortion providers.
Jessica Marchbank runs the All-Options Pregnancy Resource Center, which in addition to providing resources to families, helps people in economic distress access abortions through the Hoosier Abortion Fund. Even though her fund will pay for procedures outside of the state, she said the ban had a chilling effect on people seeking help.
Read more: All-Options expands abortion fund recipients tenfold
"Prior to the ban, we were getting about 100 inquiries every week. Every day I came in and felt a little overwhelmed with the number of people contacting us," Marchbank said.
"And then on the morning of the 15th I logged in, and we had no new messages, no applications, no anything. And that was really depressing. It made me wonder if enough people in Indiana knew that they could still contact us for help, or that they could still legally travel out of state."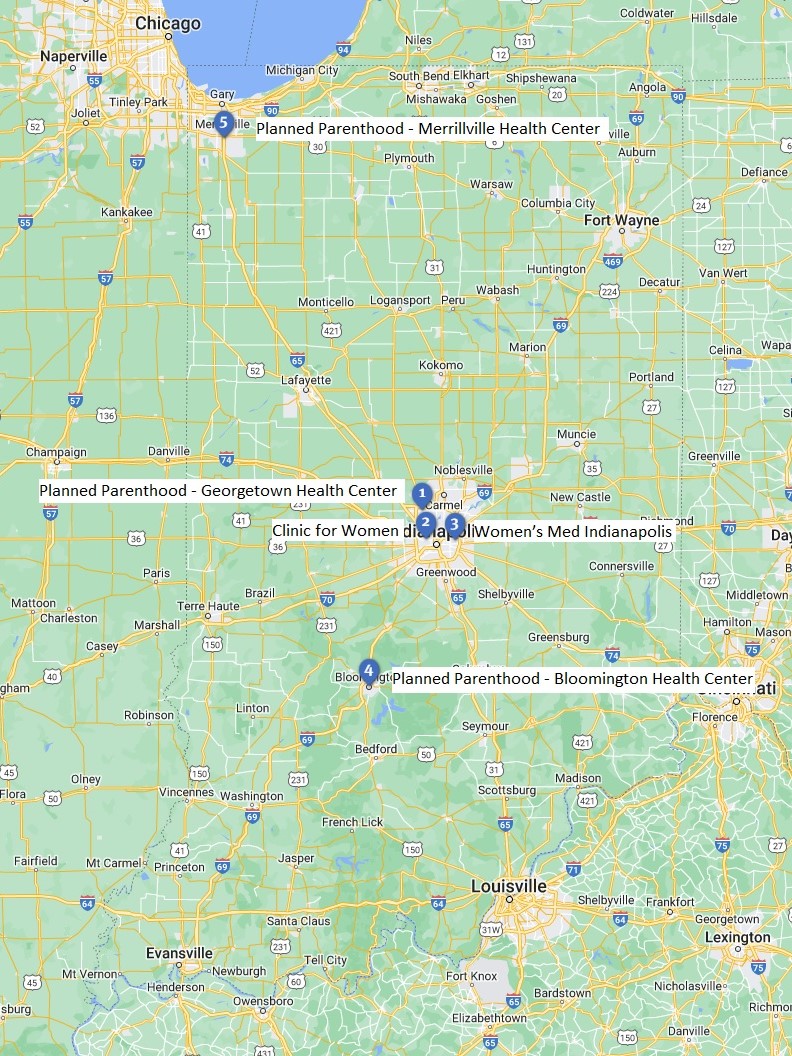 Marchbank said that even though abortions are legal again in Indiana, callers are still apprehensive about seeking those resources.
It's not just patients trying to readjust. Marchbank said that clinics that began providing abortions again Monday have had a difficult transition.
"They were seeing patients right up until the last few minutes of September 14. And I know it was devastating for them. Now they're scrambling to re-staff."
Read more: Indiana abortion clinics see patients amid legal changes
Even with the ban temporarily on hold, people seeking abortions in Indiana are required to go through an 18-hour waiting period. The state is appealing the judge's block, a legal process which Attorney General Todd Rokita failed to have expedited.
To find access to legal abortions in Indiana and surrounding states, patients can search abortionfinder.org.