The City of Bloomington officially renamed Jordan Avenue Tuesday. The new name, Eagleson Avenue, runs from Davis Street to 17th Street.  
A joint city/IU task force recommended the change in July and the Bloomington Plan Commission approved the change in September.  The new name honors the Eagleson family, whose contributions to Bloomington and Monroe County span four generations, beginning with Halson Vashon Eagleson, Sr. (1851-1921).  
According to Indiana University, H.V. Eagleson, Sr. was born a slave and moved to Bloomington in the 1880s. He worked as a local barber, one of the few occupations open to Black people at the time.  He had six children, five of whom graduated from IU. He went on to co-found Bethel African Methodist Episcopal (AME) Church, and later opened Industrial City, a home for Black orphans in Unionville.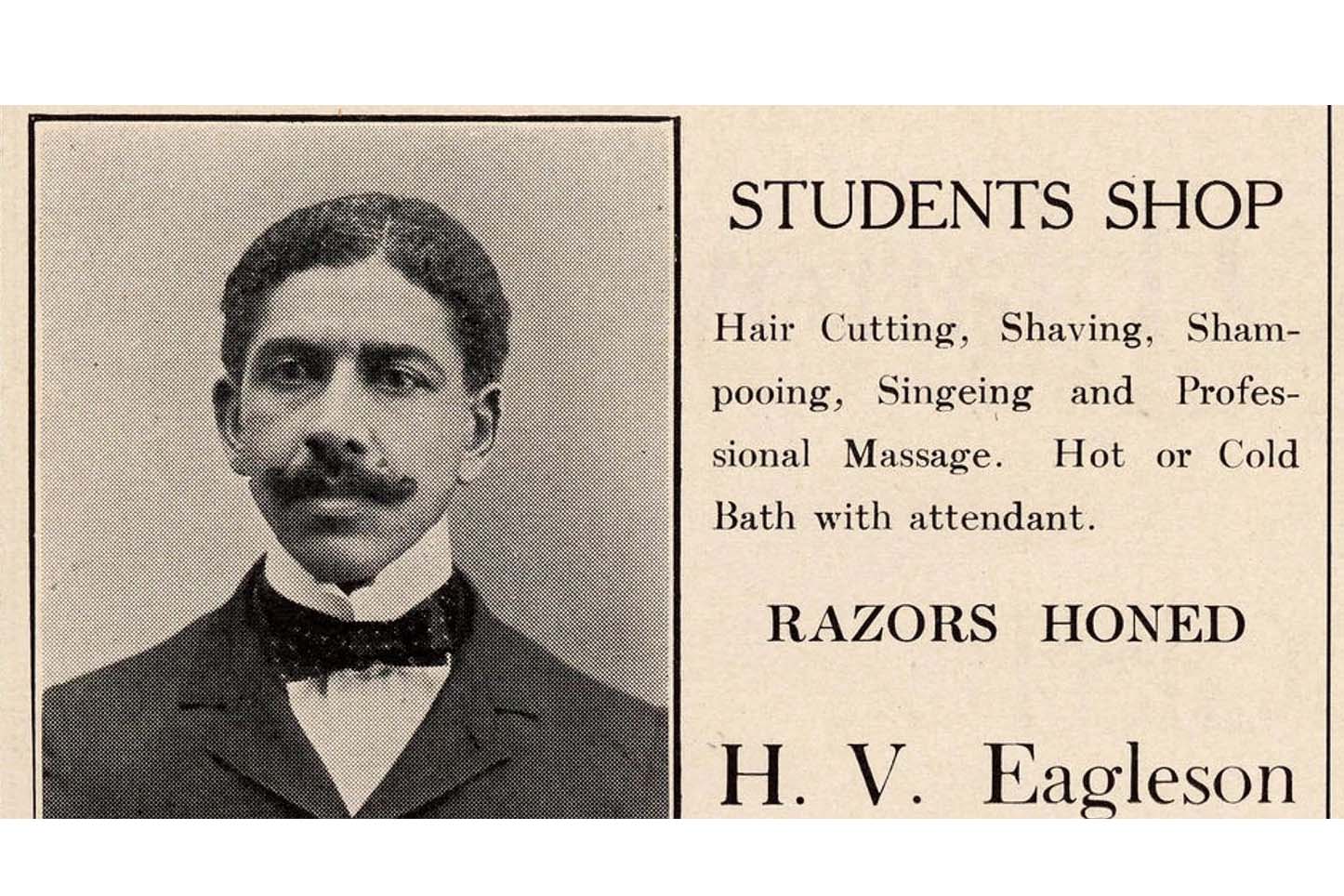 One of his sons, Preston Eagleson (1876-1911), was the first Black student to earn a master's degree from IU. He was also the first Black athlete at IU, playing on the football team from 1893-1895. His son, Wilson Eagleson (1898-1933), married Frances Marshall (1898-1933), the first Black woman to graduate from IU and one of the namesakes of the Neal-Marshall Black Culture Center. 
Preston Eagleson's daughter, Elizabeth Eagleson Bridgwaters (1908-1999), earned a degree from IU in 1930. She went on to lead the city's housing and neighborhood development department before becoming the first elected Black woman in Monroe County. She served as a member of the MCCSC Board of Trustees from 1965-1973. She was also a candidate for Bloomington Mayor and Indiana state representative.  
Click here to learn more about the Eagleson family legacy.