The high school experience in Indiana is evolving, and not just in larger schools. 
West Washington High School in Campbellsburg has a student enrollment of 265, an average of roughly 66 students per grade. 
It's also about as rurally located as you could imagine, with the school sitting in the middle of a vast swath of farmland. John Harkness, science department head at West Washington, knows people's perceptions on the school.
"We're more than just a school in the middle of a cornfield," he said. "And we wanted more than that reputation. Just because they're in West Washington, they deserve just as good an education as if they're sitting in Carmel, Indiana." 
West Washington has been steadily adding to its college prep program for years and is now home to a variety of pathways that students can take. 
Want to go to college? The Indiana College Core program, dual credit opportunities, AP classes and pathways such as business and marketing, TV and radio, health sciences, or pre-engineering abound. 
Looking to join a trade? Check out the in-house vocational program with options for students to get hands-on work in a green house, their Commercial Driver's License, and soon, work as diesel mechanics.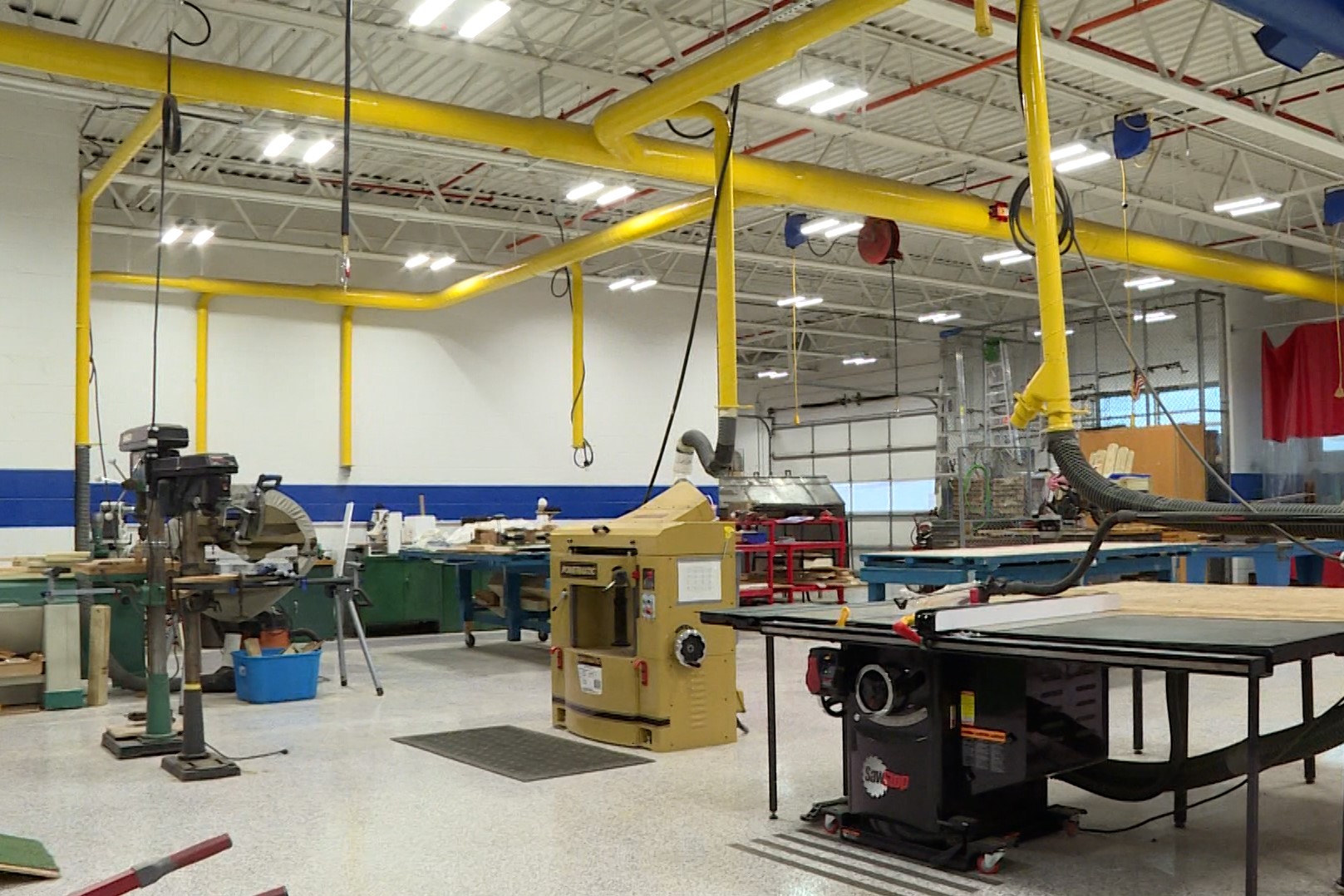 Chad Johnson, the school's early college coordinator, said faculty stress the importance of continuing education after high school.
"I have preached, and preached, and preached to my classes, don't go out of high school and think that you're going to get into the job field and it's going to be okay," he said. "Your parents might have done it, but it was an entirely different world back then." 
Read more: Education 'deregulation' bill narrowly passes Senate despite bipartisan opposition
In a time of teacher shortages and tight budgets, a school this size still has many offerings for students. 
It's thanks to partnerships with area universities and technical colleges as well as a staff who make it all possible. 
"I think that our school is unique in the way that it's set up," Johnson said. "Because we have a staff that really strives for excellence in themselves. And I think it pushes on to the students, it has a trickle down effect there." 
One of the biggest problems rural schools face is having faculty with the right qualifications to teach college-level courses. 
Mike Beam, director of  school partnerships at IU, said IU and other universities have programs that help teachers get accredited at no charge. 
"Sometimes, the teacher might just need six or nine graduate hours. For example, I have a master's and some work already, but some teachers need an entire master's degree," he said.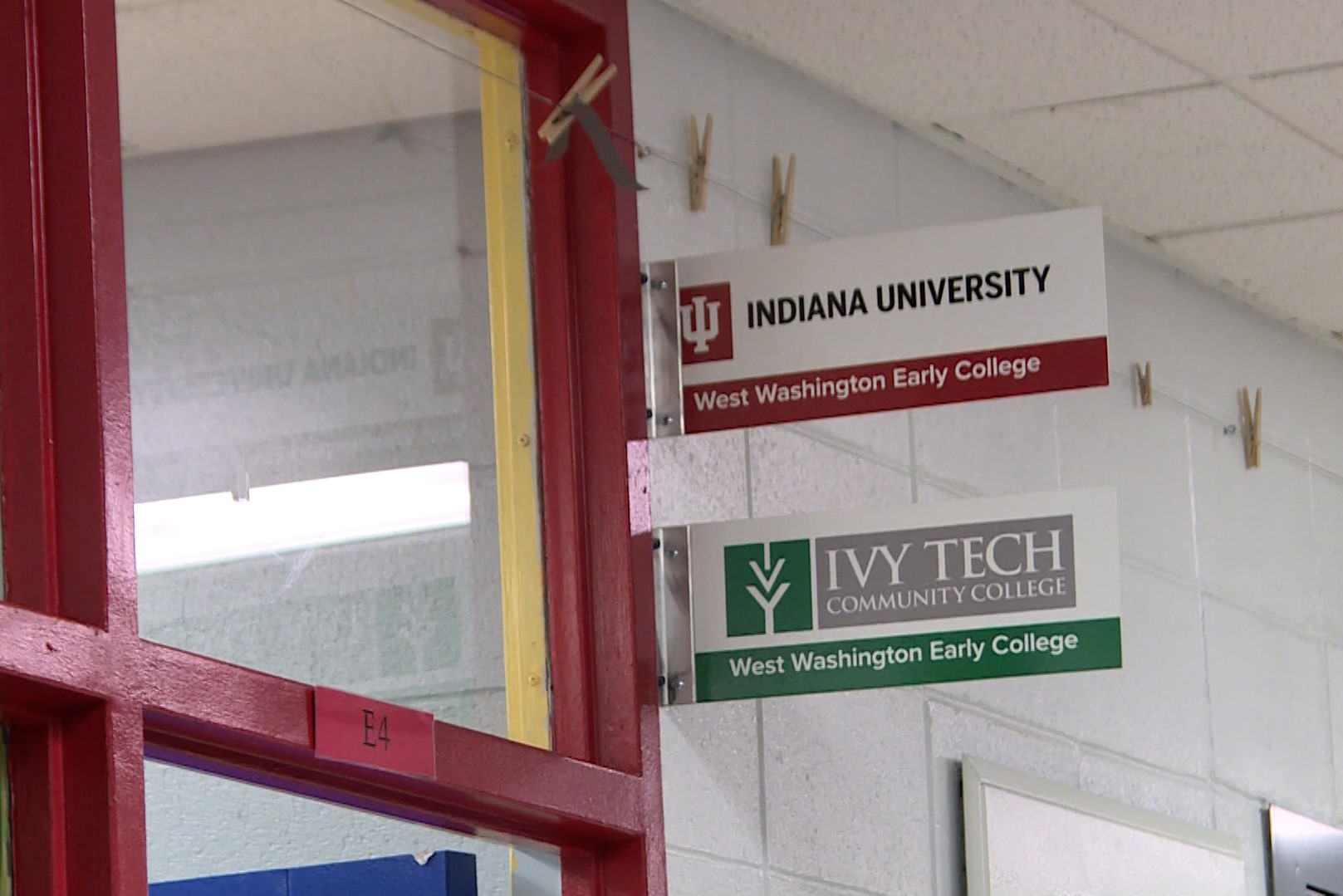 In either case, IU will foot the bill to get more dual credit opportunities into high schools. 
"We have roughly 800 to 850 high school teachers teaching our dual credit program, which is called the Advance College Project, or ACP," he said. "They're located in about 290 high schools, and we serve each year about 20,000 students."
Since universities started offering dual credit opportunities in the late 1970s, more and more schools have switched from the popular Advanced Placement Program. 
Dual credit differs from the AP program in that students receive the credit by taking the course. In AP, students must pass an exam at the end of the course to get the credit. 
"One of the reasons dual credit has grown over the past 10 to 15 years in particular, is this aspect that for some students an AP exam might be too high stakes of an experience," he said. 
The other difference is that teachers need to be more accredited to teach dual credit classes. Usually, that would be a hurdle for smaller schools but, thanks to ACP, the door is open for teachers in the state to bring dual credit options to their classrooms. 
"We believe that if earning the Indiana College Core provides students an advantage, then we think that advantage should be available to all students," he said. 
Chris Lagoni, executive director of the Indiana Small and Rural Schools Association, said rural schools face other problems when it comes to providing options to students. 
"There's a lower college completion rate in many rural parts of Indiana," he said. "So, if I want to find somebody who could be dual-credit-certified in physics or chemistry, now I'm going to have a tougher issue doing that just because I have less people who have a bachelor's degree." 
His association is an advocacy group focused on making sure statewide education policies aren't leaving out the little guys. 
"We did a review a couple of months ago, and 220 out of the 290 districts in the state have some part of their district that the federal government classifies rural," he said.
While West Washington has fared well through the teacher shortage, many schools have not. Fighting that issue as well as ensuring schools have enough funding is a frequent battle. 
"We do have to get more creative in ways to provide content," he said. "We would love to see some specialized funding, because we do know it's more expensive to educate kids in a low-density area."
Chad Johnson is proud to have had a part in improving the experience for students.
"I think that it's just been an incredible thing for our community, our students, and it's an opportunity I wish I would have had back in the day," he said.
Read more: Jill Biden touts job training programs during visit to Ivy Tech