The Cutters won the men's Little 500 bicycle race on Saturday, marking the team's 15th victory since forming in 1984.

IU senior and Bloomington native Torin Kray-Mawhorr completed the race in a photo finish amid heavy winds that picked up in the final laps.

Read more: IU's Little 500 tradition honors previous winners and teams

The winning time was 2:15:28.608, according to race officials.

The Delta Tau Delta and Sigma Phi Epsilon teams took second and third, respectively.
The Cutters team takes its name from the fictional underdogs from the 1979 movie "Breaking Away," which was set in Bloomington. In the film, the team is composed of Bloomington locals facing off against IU students.

The Cutters won their first race in 1984, when it was founded. They've won more races than any other Little 500 team.  
The final results of the 34th Annual Women's Little 500 are:

1. Melanzana Cycling
2. Kappa Alpha Theta
3. Alpha Chi Omega
4. Delta Gamma
5. Teter#little500 #IUSF

— IU Student Foundation (@IUSF) April 22, 2022
On Friday, the Melanzana Cycling team won the Little 500 women's race for the second year in a row after a weather delay.

The team's final time was 1:12:23, according to organizers.

They were followed by the Teter and Alpha Chi Omega teams in that order.
Billed as "The World's Greatest College Weekend," the Little 500 is the largest collegiate bike race in the United States. It draws thousands of people to Bloomington each year for two days of events at IU's Bill Armstrong stadium.

The races are modeled after the Indianapolis 500, which takes place in May.

Each team can have up to four members. The men's race is 200 laps and covers 50 miles, while the women's is 100 laps and covers 25 miles.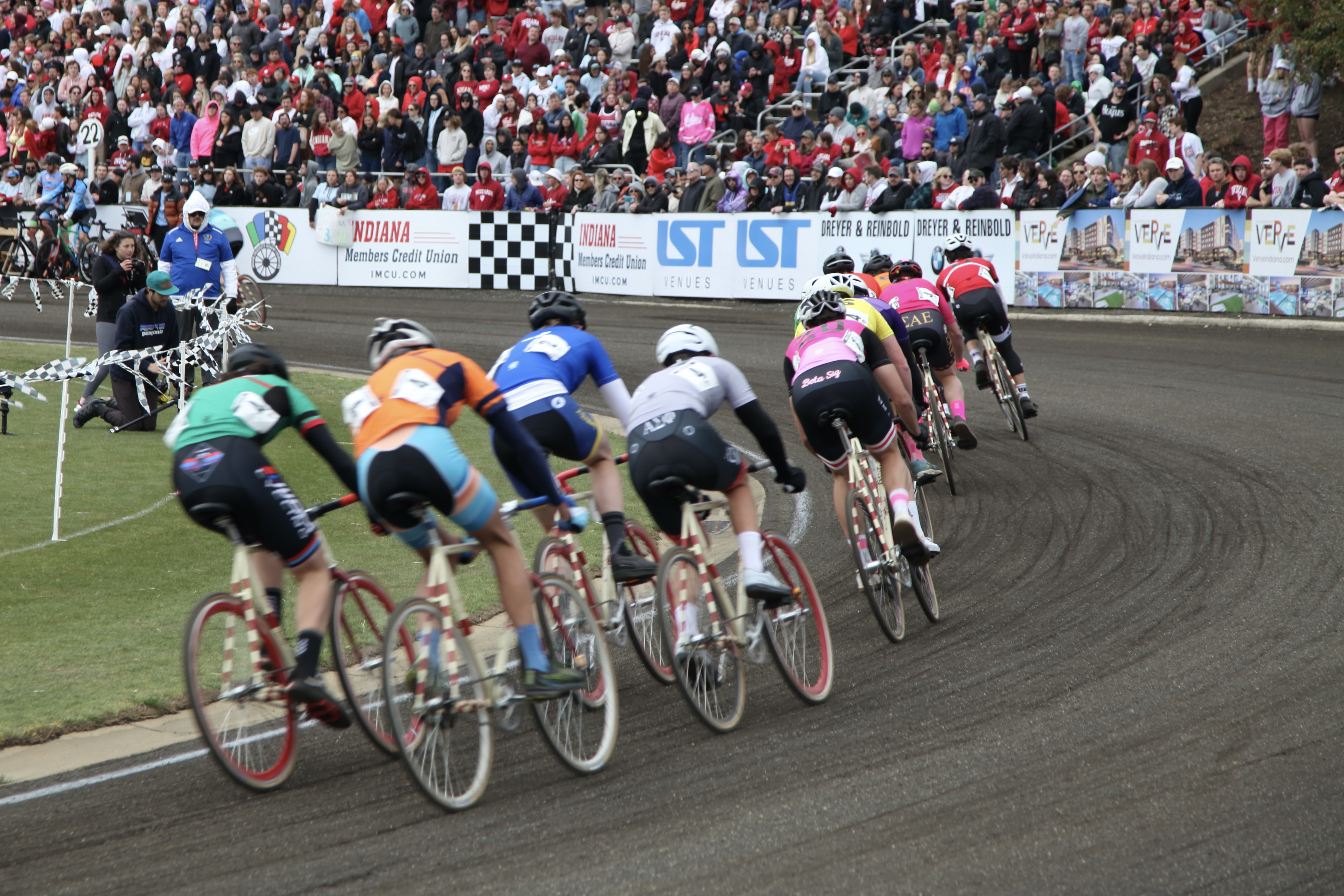 The 2023 races were the 72nd men's and 35th women's events.
This year, all former champions were allowed entry to both races for free.

"(What's) great is that the traditions have continued and that the ladies are just continuing on to do great things and push the boundaries," said Kirsten Swanson, one of the members of Willkie Sprint, which won the first-ever women's race in 1988.

The weekend also marked the second year in a row that IU allowed fans inside the stadium, after closing 2021's race to spectators and cancelling the event in 2020.

Kayan Tara contributed to this report.