This story has been updated.
Indiana-based Cook Medical is cutting 500 jobs under a plan to refocus efforts on product innovation.  
Cook announced the layoffs to its more than 10,000 employees in an email from company president Pete Yonkman Monday afternoon. 
Company announcement: A difficult step for our strategic success
The cuts affecting about 4 percent of its global workforce will include about 223 workers in the U.S., including about 125 in Indiana, and 75 in Bloomington, home of the company's headquarters.  
Yonkman said this is the hardest step the company has had to take as it moves through its new five-year plan.  
"The world has changed a lot in the last few years. I think that's true for everybody. I think every company is having to rethink which direction they're going," Yonkman said.  
Read more: Catalent: financial woes due to inefficiencies at facilities, including Bloomington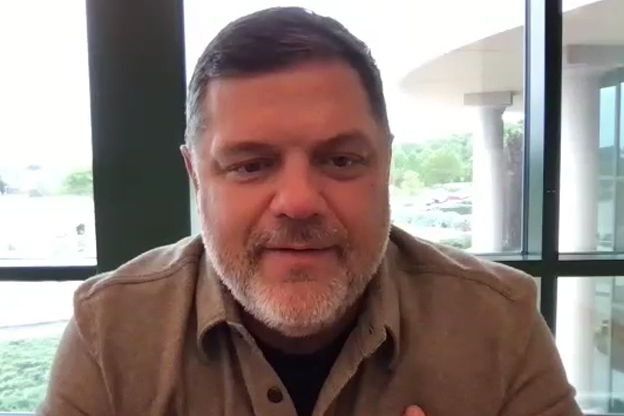 Cook Medical said the layoffs will affect sales representatives and other workers dealing with customers. No hourly workers in manufacturing or distribution will be laid off.  
Yonkman said the company also sold some of its product lines to companies that might be a better fit.
"We sold off some of our commercial properties that were owned by the Cook family … and we redistributed those resources. Now we're focused on workforce housing," Yonkman said. 
The company has been helping employees find affordable housing – even purchasing land a year ago to help reach its goal of building 300 homes across south-central Indiana by 2025.
Bloomington Mayor John Hamilton said he doesn't read too much into one announcement as economies change around the country. 
"The most important thing you can do, I think, is try to make sure you have a great city, high quality of life, a wonderful place to be, good schools, great parks, great living conditions, and that's what we focus on," Hamilton said. "I think then the economy will kind of take care of itself." 
Read more: Baxter selling off BioPharma wing to equity investment firms
Yonkman said the company continues to grow and is still hiring in production as demand for Cook products is increasing. 
"We've been a company here in Bloomington for 60 years, and always been deeply connected to communities. And we're going to remain that way. I want to show people that our commitment to Bloomington hasn't changed."
Cook will help affected employees for 30 days transition to a new job. Severance packages range from 10 weeks to nine months depending on length of service. Yonkman said health care coverage will remain in place as well. 

The Associated Press contributed to this story.