A company that wants to store its carbon emissions underground held a meeting on Tuesday night in an attempt to quell residents' safety concerns. Many residents still worry about everything from pipeline leaks to earthquakes.
Wabash Valley Resources has applied for a permit for the project with the Environmental Protection Agency.
Underground injection wells are nothing new. The company said there are nearly 18,000 of them in Indiana alone and many more around the country. But resident Clate Sanquenetti said he feels those statistics are misleading — very few permits have been granted to inject this much CO2.
"You're saying, oh the 180,000 wells, the 180,000 wells. No, the two wells. There's only two Class VI wells in this country today," he said.
The Wabash Valley project would also be bigger than the two in Decatur, Illinois. Those projects can store up to 7 million tons of CO2 combined. Wabash Valley hopes to store up to 20 million over 12 years.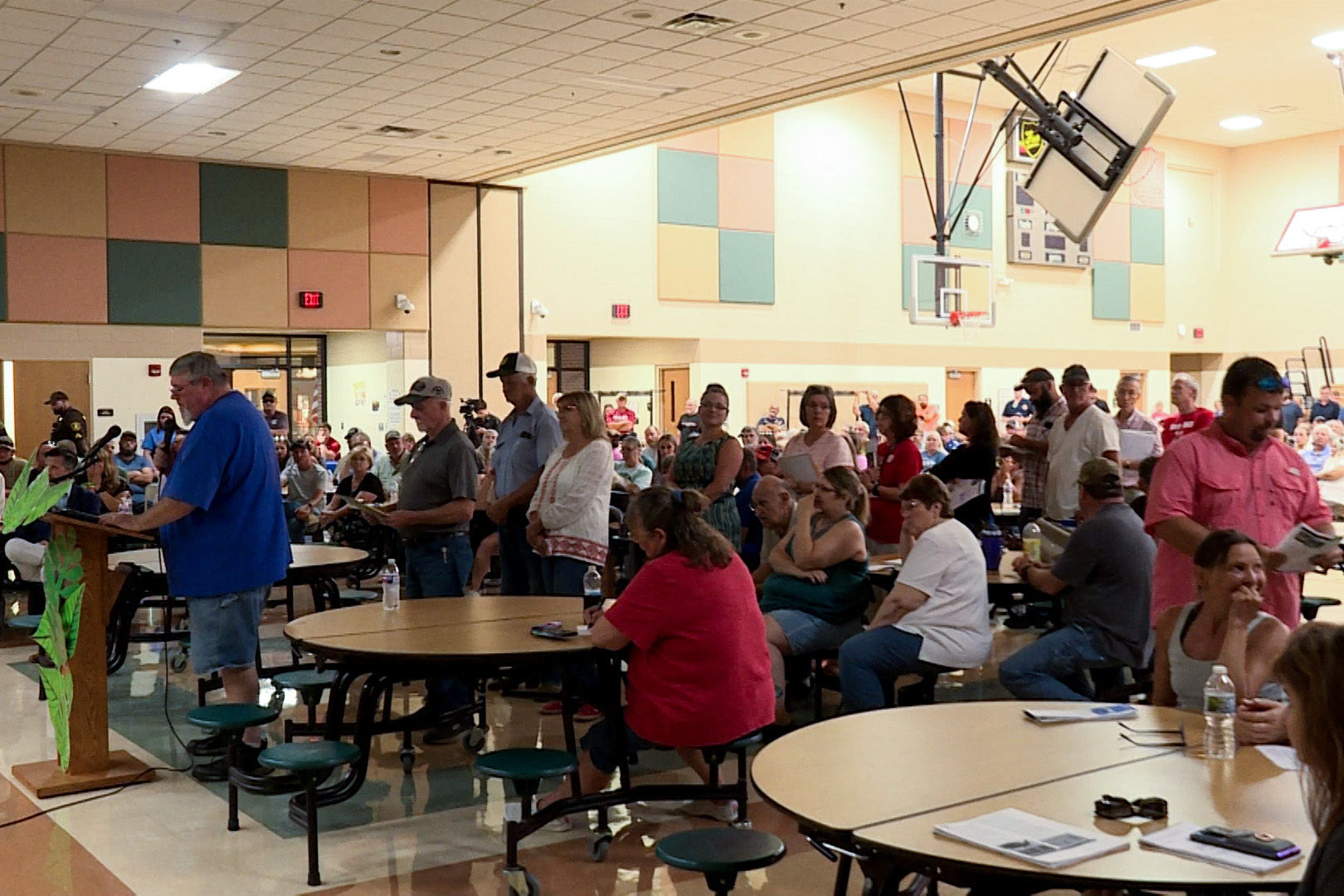 Still, the fact that another company has stored CO2 is a comforting thought to Vigo County Commissioner Chris Switzer. He said at first, the company didn't do a good job explaining the project to residents.
Now Switzer said he feels he understands the science and feels more confident knowing CO2 is being stored in Illinois only about 80 miles from Vigo County.
"At this point I feel pretty comfortable with the project, but I don't want to get out in front of the community. I want to make sure they have enough meetings with Wabash Valley Resources to feel comfortable as well," he said.
Terre Haute High School teacher Whitney Boyce expressed concerns that the company drilled test wells on its property instead of at the proposed injection sites. That was new information to Kerwin Olson with the Citizens Action Coalition, which opposes the project.
"It's unthinkable to us that the EPA would actually issue a Class VI permit knowing that the company has not done any pre-geological screening and testing of that area," he said.
READ MORE: Vigo, Vermilion County residents pack room opposing carbon storage project.
Former Indiana Attorney General Greg Zoeller is vice president of external affairs for Wabash Valley Resources. He said the company will test those sites before injecting CO2 — which requires a separate permit from the EPA.
"You know we will be doing a well on these two sites and they all have to be approved. So we'll know — if there's any differences, we would see it. And it's all being regulated by the EPA," Zoeller said.
The public comment period on the company's draft permit has ended. The EPA doesn't have a set deadline to decide whether to approve Wabash Valley Resources' construction permit.
Rebecca is our energy and environment reporter. Contact her at rthiele@iu.edu or follow her on Twitter at @beckythiele.