As the COVID-19 pandemic winds down, people are discovering they are more comfortable working from home than they were at the start of the pandemic.
Like many parents who worked at home during the COVID-19 pandemic, Abby Reckard got to know her son Silas well.
"Getting to spend so much time with him over the last year has been wonderful," said Reckard.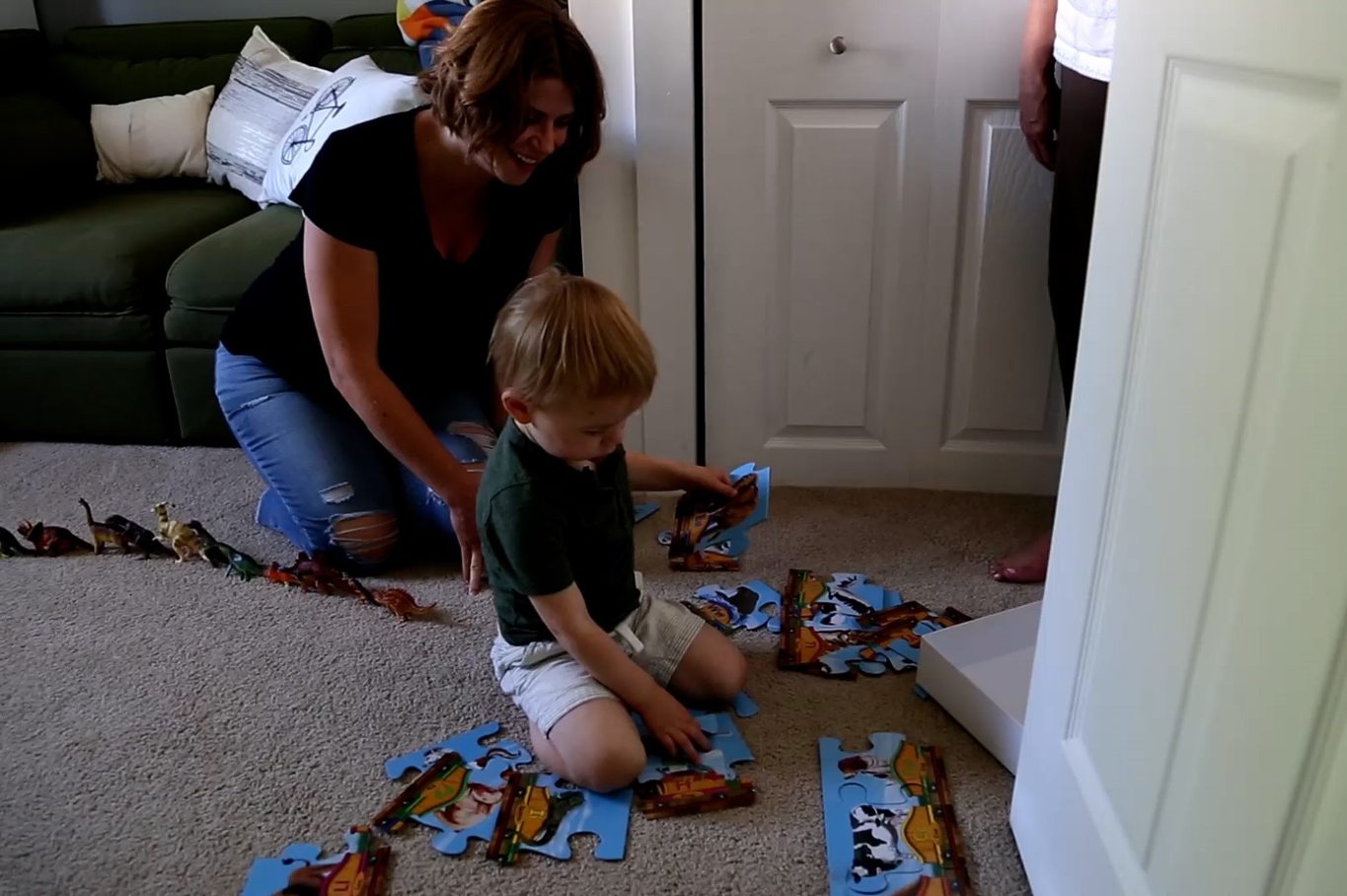 Reckard is the director of digital strategy for Well Done Marketing in Indianapolis, a position she has had for 7 years.
Last month, she returned to the office for the first time since the pandemic began almost a year and a half ago.
"I've missed my co-workers and just you know, missed encounters with strangers and random folks," said Reckard.
Reckard's boss at Well Done Marketing, Lisa Vielee allowed her employees back into the office after Marion County lifted its mask mandate in June.  In January, Vielee opened her business on a volunteer basis, as long as employees took temperature checks and wore masks.
"We kind of say we hire adults, and so we treat people like adults and as long as the work is getting done, it really doesn't matter where you work from," said Vielee.
Well Done is a full-service advertising and public relations firm.  The company developed Marion County's get out the vote ad campaign effort during the 2020 election.
Even before the pandemic, employees had the option of working remotely or splitting time between the office and home.
"If you have a meeting, you've got a brainstorming session, come into the office, if your heads down, you're on a deadline, and we've got a lot of them. yes, it's okay, stay home or work from a coffee shop," said Vielee.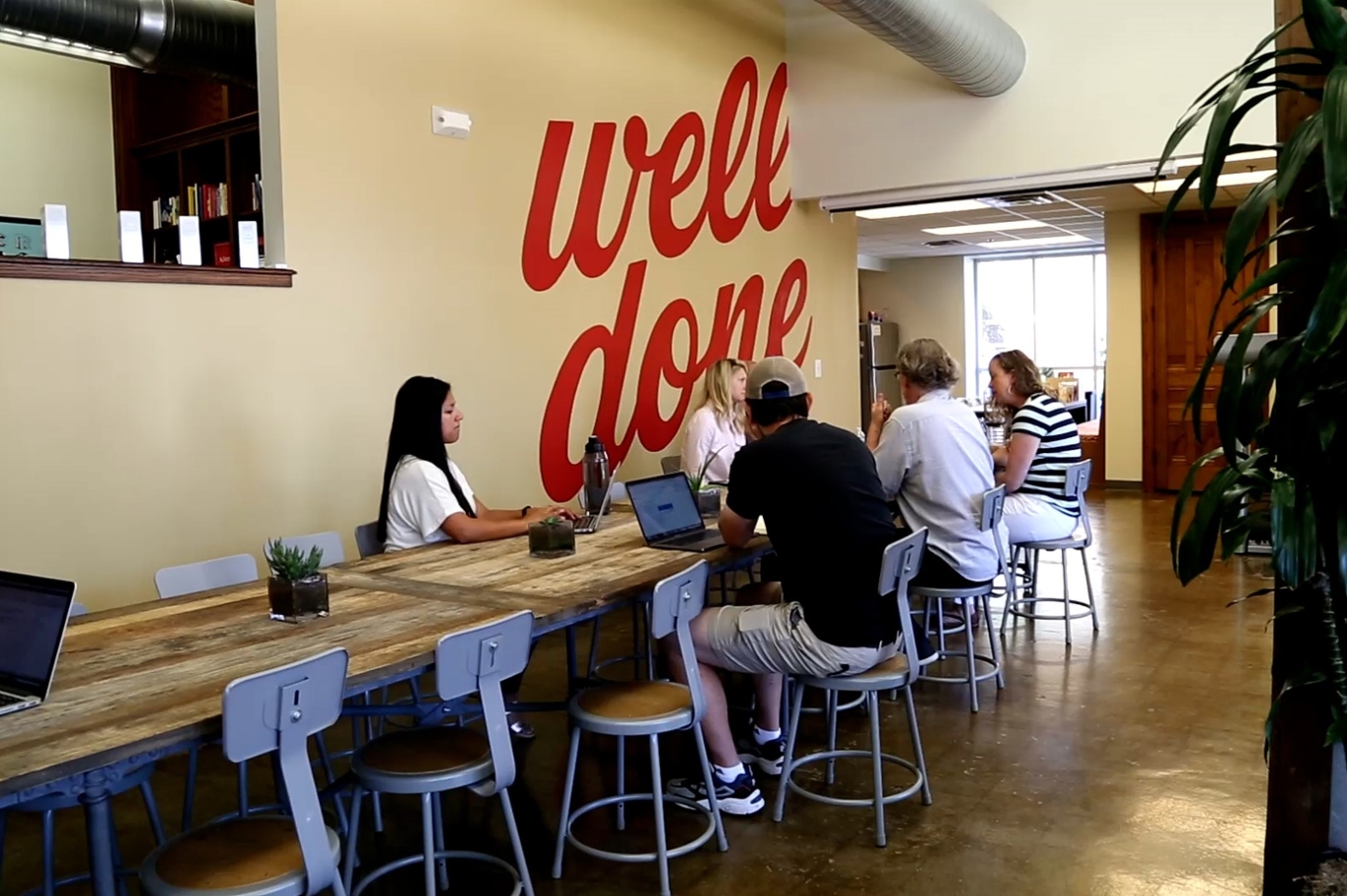 Indiana University Kelley School of Business Professor Elizabeth Malatesinic, who taught human resources, said it will not be easy going back to the way things were before the pandemic.
"We all hoped that when you know in a year down the road that we rip off our masks and everything will be back to normal and it would be like we all woke up from a dream, right? and it's just not that way," she said.
Malatesinic, cites several studies showing that workers were more productive doing their jobs from home during the pandemic.  People who once braved long commutes to and from work were able to recoup the lost time in the car during the lockdown and giving that up isn't going to be easy.
"I think we're going to see a lot of hybrid actually, where people will maybe need to be in the office three days a week and work from home two days a week," said Malatesinic.
Vielee polled the 30 employees who work at well done marketing about how they wanted the post-corona work environment to look like.  Many of them said they did not want to give up the option of working remotely.
"When school gets back in session, we want people to be able to go to the kids sporting events that always seem to start at four in the afternoon, you know, be able to meet the carpet cleaners," said Vielee.
For Reckard, who is expecting another child in the coming weeks, having the flexibility to balance her work and family life is priority number one.
"I love my work, it's interesting and challenging and motivating, but I know that at the end of the day, or in the middle of the day, I can focus on my family if I need to."
Vielee said other companies have asked her for advice on how to best accommodate employees who still want to work from home.