Thanksgiving preparations to serve 500 meals at the Community Kitchen of Monroe County are underway.
Tim Clougher is the assistant director at the Community Kitchen. He said last year the dining room had to be closed, but this year the dining room will be open from 3 to 6 p.m.
"Our staff are all fully vaccinated and looking at getting boosters at this point, volunteers the same," he said. "So we're in pretty good shape health-wise. We look forward to having that kind of traditional Thanksgiving in place."
The Community Kitchen partners with Area 10, which will deliver meals to homebound individuals, starting around noon. People can also pick up a Thanksgiving meal from Community Kitchen's express location at 1100 West 11th Street.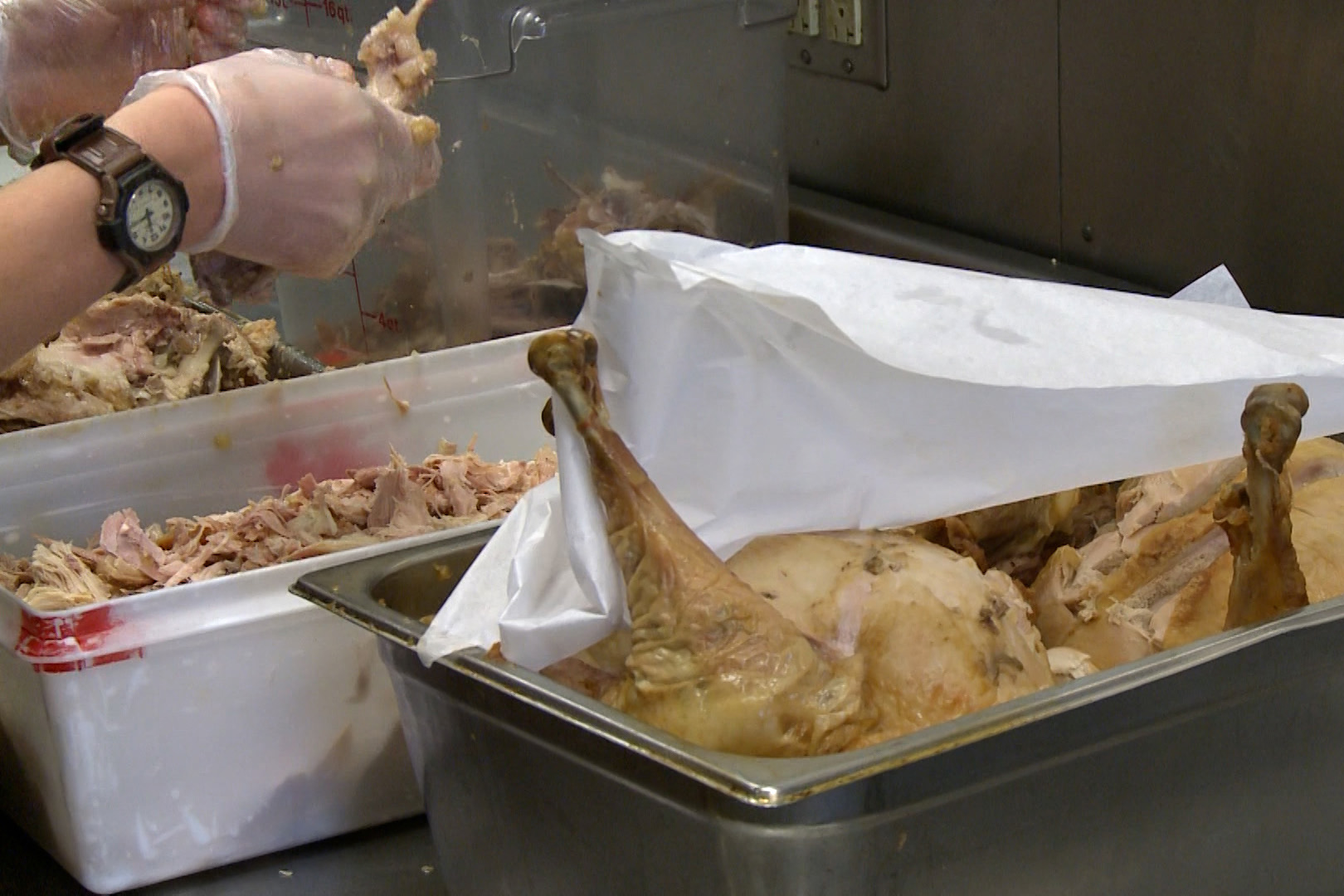 Clougher said the number of delivered meals have gone up in the last couple years and describes the meal they provide as hardy-American fare. 
"For a lot of folks that we serve that don't have the means to put together that type of meal, they can come and kind of have hopefully a positive flashback to Thanksgivings and hopefully have all those things."
He said they provide a vegetarian-vegan option as well as the traditional turkey dinner.