Construction of NexusPark in Columbus is close to hitting another milestone. The city's newest parks facility is the transformation of the former Fair Oaks Mall. 
Mayor Jim Lienhoop says instead of a groundbreaking, they'll take sledgehammers on Wednesday to a wall that used to house JCPenney.
"It's a fair amount of concrete going into the ground and preparation of steel erection. And I'm told that that will happen, either later this February or the first of March," he said.  
The concrete footings will hold the indoor sports and events fieldhouse. Lienhoop says retail rental space will pay for employees needed to run the new facility. 
Listen to More: Ask The Mayor: Columbus Lienhoop on NexusPark, 1821 Trail completion, and parking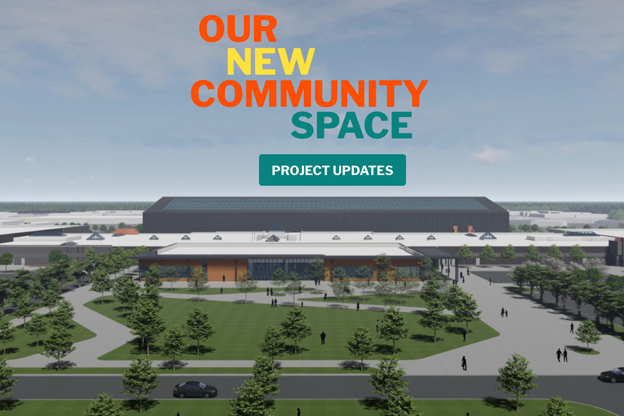 A city council agenda item next week appropriates $260,000 to hire four employees. 
"Somebody is going to have to pay them while we're waiting for the facility to be completed. We need to have them on staff and ready to go so that we can begin to book events and then have them there on day one," Lienhoop said. 
Read More: Indiana's READI program starts; Columbus is getting $6.9 million for NexusPark
Columbus Regional Health is transforming the former Carson's store to a new wellness space. The city parks department offices will also relocate to the new facility.
The project is scheduled to be complete by the end of the year.