Ten Hoosiers stood in Guatemala City, Guatemala on a Sunday in late June, watching streams of people socialize, drink coffee and listen to music. It was June 25: Election Day.
Led by Indiana Secretary of State Diego Morales, who immigrated from Guatemala in 1999, the team had traveled to observe how the country puts on its elections — an "educational opportunity" that cost about $20,000.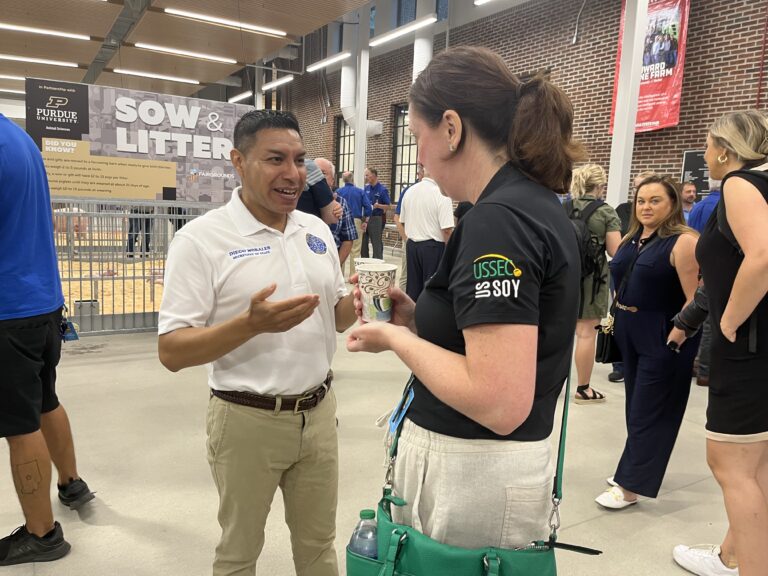 "I made it a goal at the start of my administration to lead a bipartisan delegation of county clerks to be International Election Observers," Morales, a Republican, said in a news release at the time. "… I'm very passionate about putting Indiana on the international stage while providing Hoosiers a front row seat to see the world."
What's on the agenda — and the budget
Morales, three of his office's staff members, four bipartisan county clerks and two nonpartisan technical compliance experts met with Guatemala's deputy secretary of state and the U.S. ambassador to that country during their visit, June 23-26.
And they spoke with local election officials, poll workers and voters on Election Day as they traipsed about nearly a dozen polling locations.
Morales' expenses were paid "from private funding," according to office spokeswoman Lindsey Eaton, who was on the trip.
The expedition cost about $22,300 for the other nine Hoosiers, including airfare, documentation, ground transportation, hotel accommodations, logistics and travel agency fees.
"The majority of the trip was funded from federal grants designated for educational activities," Eaton wrote in an email. She emphasized that the grant dollars were used only on the nine delegation participants and "none" on Morales.
The office initially declined to provide cost information, eventually taking weeks to do so.
Taking notes
Guatemala is a young democracy, and is sometimes considered a fragile one. Its elections — including those in June — regularly come under scrutiny, as Al Jazeera details.
But members of the delegation said observing elections there still had value.
"Just because somebody is new at doing something doesn't mean that they have nothing to show, or nothing to teach somebody that's been doing elections for (a long time)," Starke County Clerk Bernadette Manuel, a Republican, told the Capital Chronicle.
"Just being outside of our borders is eye-opening, and the welcomeness that we received from the Guatemalan population was amazing," Manuel added.
Chad Kinsella co-directs Ball State University's Voting System Technical Oversight Program — which works closely with Morales' office — was also on the delegation.
He and Manuel observed a wide array of differences: namely that, in the highly Catholic country, elections are held on Sunday, the day of rest.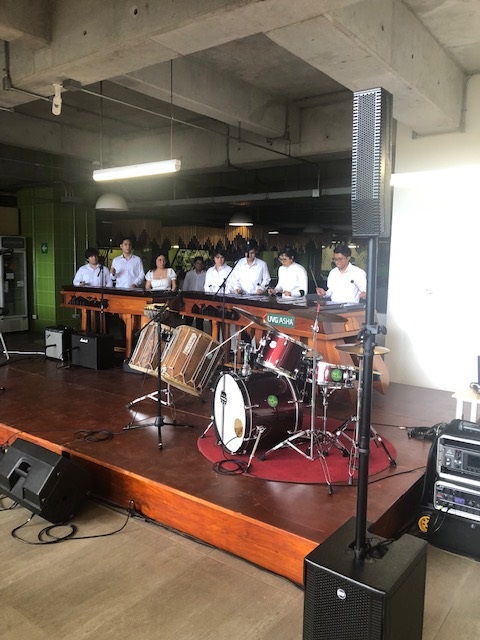 "People were able to to come because of that the significance of that day; typically, you don't do anything," noted Kinsella, a Catholic himself.
As voters waited, they munched on cookies and sipped coffee — the "best in the world," Kinsella enthused — available by the polling locations. And they chatted as music played in the background.
One university polling location, Manuel recalled, hosted a live band, and afterward, a bell choir.
"It's more upbeat," Manuel said. "They're not as uptight, you know, simply come in, business, leave. It's more of a social event."
Voters went to assigned tables at each location, handed over their identifications for administrators to match against election records, and proceeded to mark up five ballots color-coded for different elections. Each ballot went into its correspondingly colored slot, in a practice helpful to illiterate voters.
"I thought that was a good implementation that would be fairly easy for Indiana to make to help safeguard our elections as well," Manuel said.
Voters left with one dyed fingertip each to prevent double-voting.
Changes coming?
Don't expect live bands at your local polling location anytime soon.
"I don't think my commissioners would approve that very well," Manuel said, laughing.
But she's been thinking, since the trip, of ways to bring in music and make the voting experience more "welcoming" in her county. It just won't include radio, as candidates often advertise over the airwaves, and could be electioneering if piped into the voting booths.
"I think if we — not really relaxed for rules, that's not what I want to say at all — but relax (the atmosphere) a little bit and … celebrate our right to be able to vote, I think would open the doors and not feel as stuffy or as as closed off," Manuel said.
Six months into his tenure, Morales has already traveled to all of Indiana's 92 counties. But he may lead more such trips abroad.
"I hope this is just the start of several more educational opportunities I can help guide," he said in the June statement.
But it was likely a unique experience for Morales, who is a naturalized U.S. citizen from Guatemala.
Kinsella said the team repeatedly encountered everyday Guatemalans who knew of Morales, and even followed him on social media.
They checked — "And it was like, yeah, oh my gosh, she is following us on Twitter!" Kinsella recalled. "… They thought they were just being nice."
Guatemalans next head to a runoff election this month between the two top presidential candidates, and federal officials are keeping watch.