Climate disasters have a disproportionate impact on small and rural communities. Federal and state infrastructure climate resilience grants are designed to close that gap. 
The federal government has provided $130 billion to local governments for climate resilience projects but getting and using those funds is beyond what many Indiana towns can manage. 
Read more: Youth climate activists again urge legislative action
Assistant Professor Aaron Deslatte teaches at Indiana University's O'Neill School of Public and Environmental Affairs. He's also affiliated with the Environmental Resilience Institute (ERI), an IU program that works with communities in Indiana to better prepare for the effects of climate change. 
"I think there's a fallacy that just providing resources is all that has to happen for local governments to be able to take these actions," Deslatte said. "In reality, local governments are not set up organizationally to deal with climate."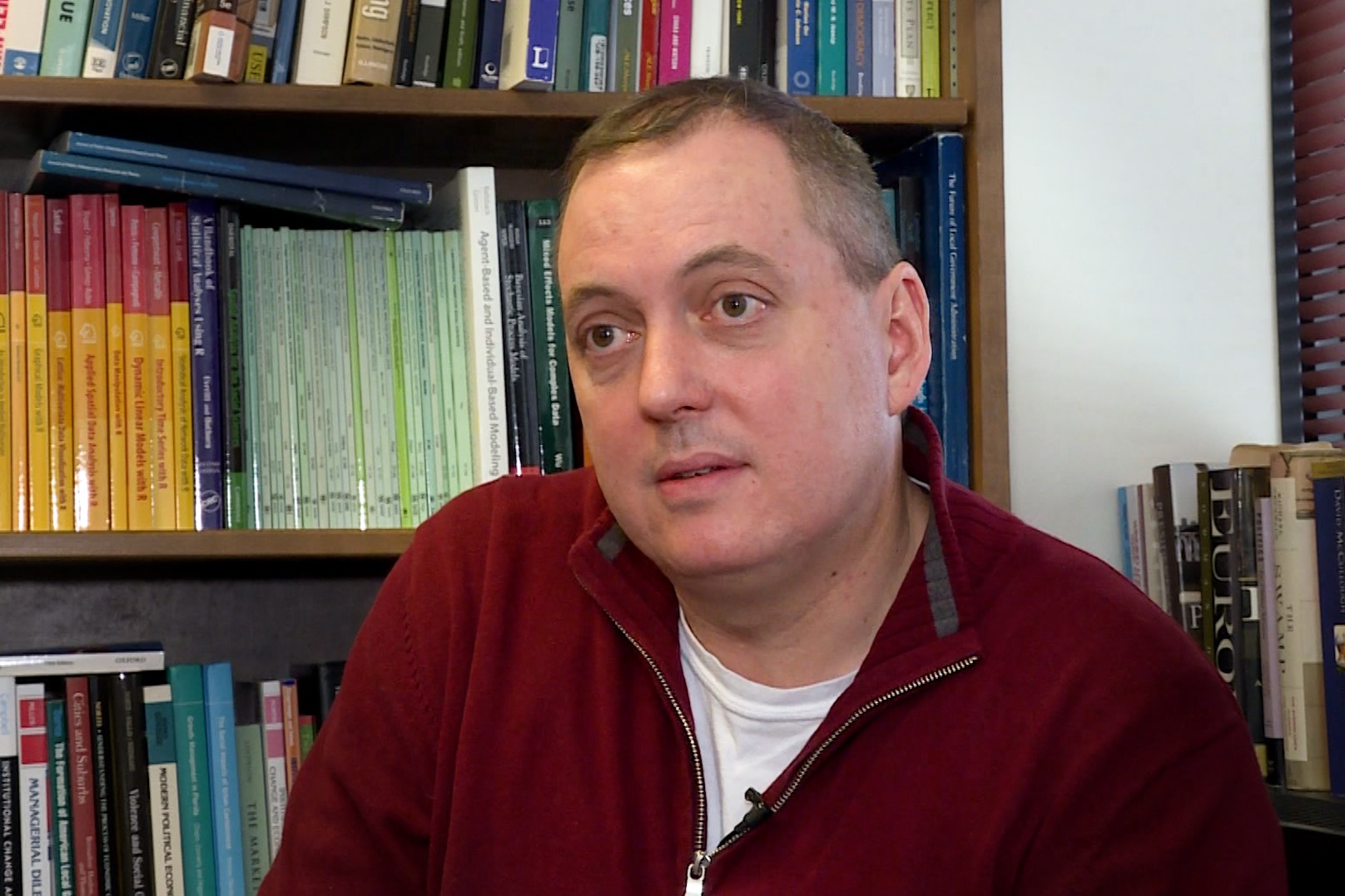 Deslatte led a survey for the ERI on the sustainability strategies of over 170 Indiana cities and towns. The results show that four in five Indiana towns lack the resources to apply for assistance on those projects. Only one in four have a full- or part-time staff member dedicated to sustainability. 
Read more: See How Climate Change Will Affect Your Town With New IU Tool
"It's a very time consuming, cumbersome sort of process," Deslatte said of grant writing. "And it's really not worth it for a lot of these smaller governments because they are scrambling every day just to keep basic services provided." 
Some cities without grant writing capacity have created imaginative solutions.  
Richmond, Indiana is a town of 35 thousand people on the Ohio border. City officials have partnered with private citizens to create the Environmental Sustainability Commission. 
Grayson Hart is vice chair of the commission and Geographic Information Systems coordinator for the city. Hart is also one of Deslatte's former students and he wants Richmond to punch above its weight by sharing sustainability work. 
"An element in making this all possible is the external support that we as a local government have received from others who have the capacity, the time, the availability to distill a lot of the best practices and research and bring that in and assist those of us here in the chairs and the seats and local government," Hart said. 
Thanks to the commission, Richmond won a federal grant for its Beat the Heat program. The city was able to hire a full-time heat relief coordinator to help residents cope with extreme temperatures.  
But for towns like Richmond with limited resources, obtaining funding is only half the battle. Research conducted by Deslatte showed that small staffs can be a bottleneck for projects. 
Read more: Indiana lawmakers sidestep climate solutions conversation yet again
"We scored above average on a lot of the different things in terms of like planning and reporting and like inclusion and these sorts of things. We actually scored worst in implementation," Hart said. "So implementation is the really big challenge in sustainability." 
"I like to call implementation the place where great ideas go to die," Deslatte said. "That means that typically we don't devote a lot of attention to what happens after you adopt a policy. Who has to implement it?" 
That challenge is  more acute in even smaller towns, such as Nashville, Indiana. City Council Member Anna Hofstetter feels like when it comes to climate change, Nashville is underequipped. 
"We love grants, who wouldn't?" Hofstetter asked. "We'll take whatever money you want to give us but applying for grants is a full-time job." 
Some of Nashville's immediate problems have been exacerbated by climate change. Hofstetter said responding to those can feel like being underwater. 
"In Nashville specifically, we are very concerned about flooding. We've been experiencing a lot of it, we don't have the money or the infrastructure to deal with what we're experiencing at this point," she said.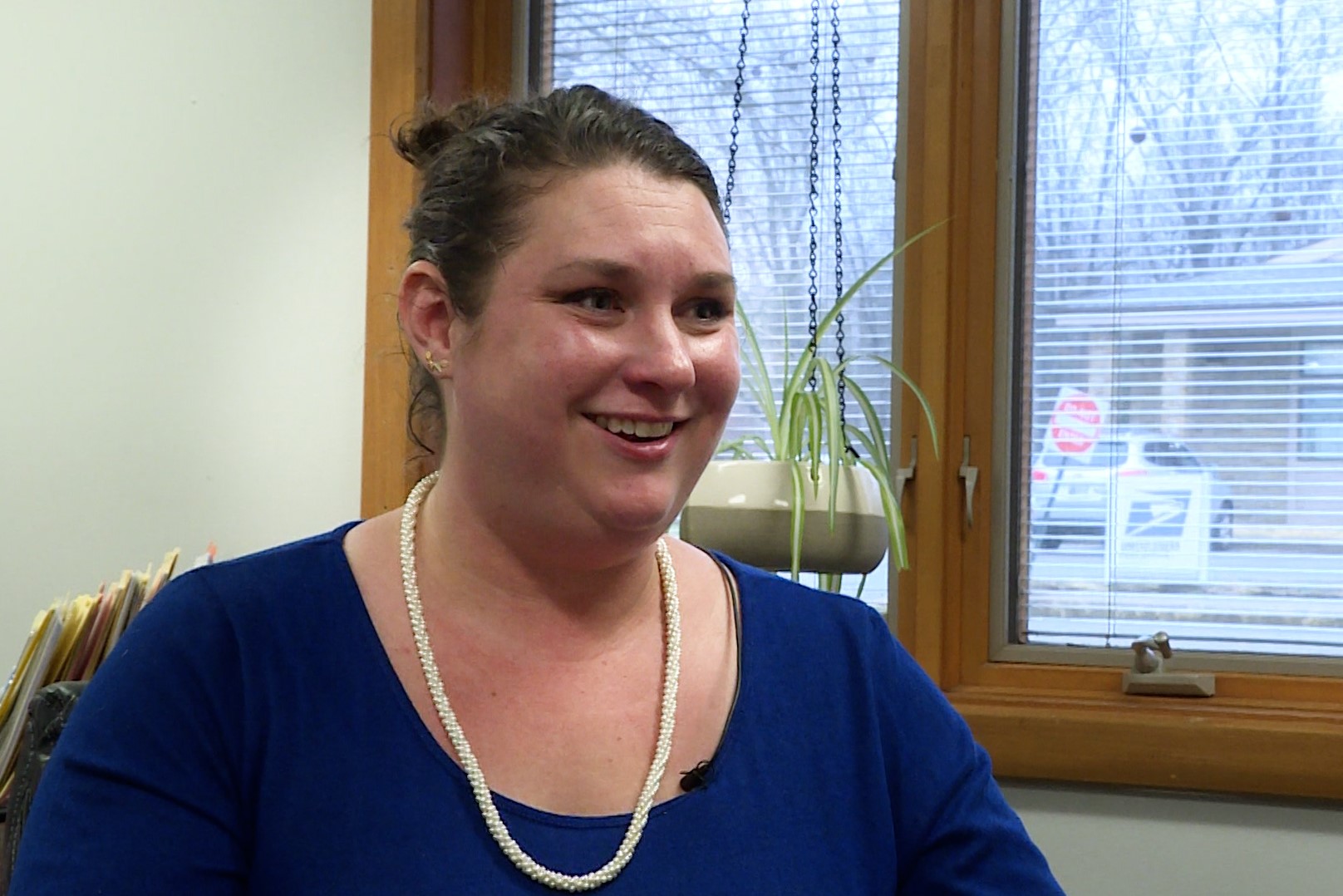 Read more: One year later: Clear Creek residents worry about future flooding
Climate change is one of Hofstetter's highest priorities but gaining local support can be an uphill battle. A fourth of municipalities surveyed by Deslatte said sustainability is not a local priority. 
"Sometimes I blame myself for being too pushy," Hofstetter said. "But we absolutely need to do something." 
Like Richmond, Nashville turns outward for help meeting its climate goals. On March 24, the mayors of Columbus and Bloomington met in Nashville with Town Manager Sandie Jones and vowed to pool their climate resources, creating a new tri-county initiative called Project 46. 
Columbus Mayor Jim Lienhoop spoke at the meeting about the benefits of municipal cooperation. 
"Part of the reason for collaboration is to be able to take that shared resource, grant writing let's say, and spread that across our communities," Lienhoop explained. 
The three cities have committed to a three-year pilot: tracking greenhouse gas emissions, sharing grant resources and coordinating between governments and the private sector. 
The initial investment in this program will be 50 cents per head in each town, plus money from fundraising. If it operates as planned, it could yield more grant money than Nashville could obtain on its own. 
That's a small investment per capita, but Hofstetter believes that the need for local solutions is dire. 
"Based on the UN reports that I've read, I think that we need immediate and drastic action to be taken," she said. "It's not going to be publicly popular, but it's going to be absolutely necessary because the cost of not taking action is going to be far worse."