According to the 2020 Bloomington Housing Study, the city will have to build more than 2,500 units by 2030 to keep up the roughly 1 percent annual growth.
But as the city builds, some residents worry rapid development detracts from the town's aesthetic and sense of community. 
More than 5,100 units have been approved for development since 2016 – which makes for about 75 separate projects, according to the city planning department. 
Comparing new developments on East Third Street next to older buildings, like the Fleener Building, the growth is something Jami Scholl noticed. She thinks the development means Bloomington has already lost some of its character. 
"(The Fleener) has character and shows our history," she said. 
A lot of the new developments built downtown look very similar, and don't invite much in the way of community feel, Scholl said.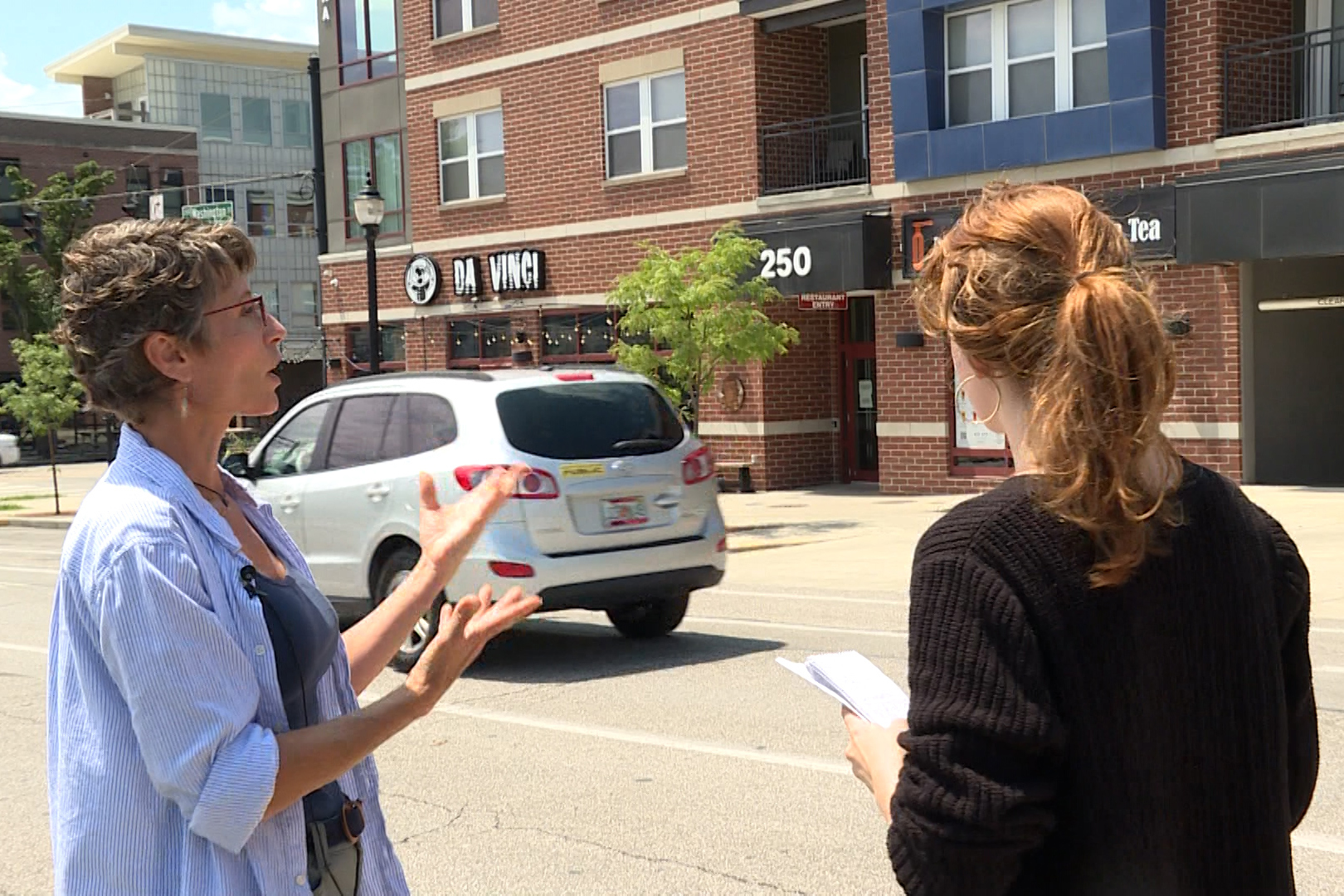 She wants the city to encourage developers to build with that in mind, possibly by appointing someone to review a building's effect on a neighborhood based on design.
"Because a building doesn't exist in a vacuum," she said. "It's looking at the entire space. So how does that building fit within the entire space?"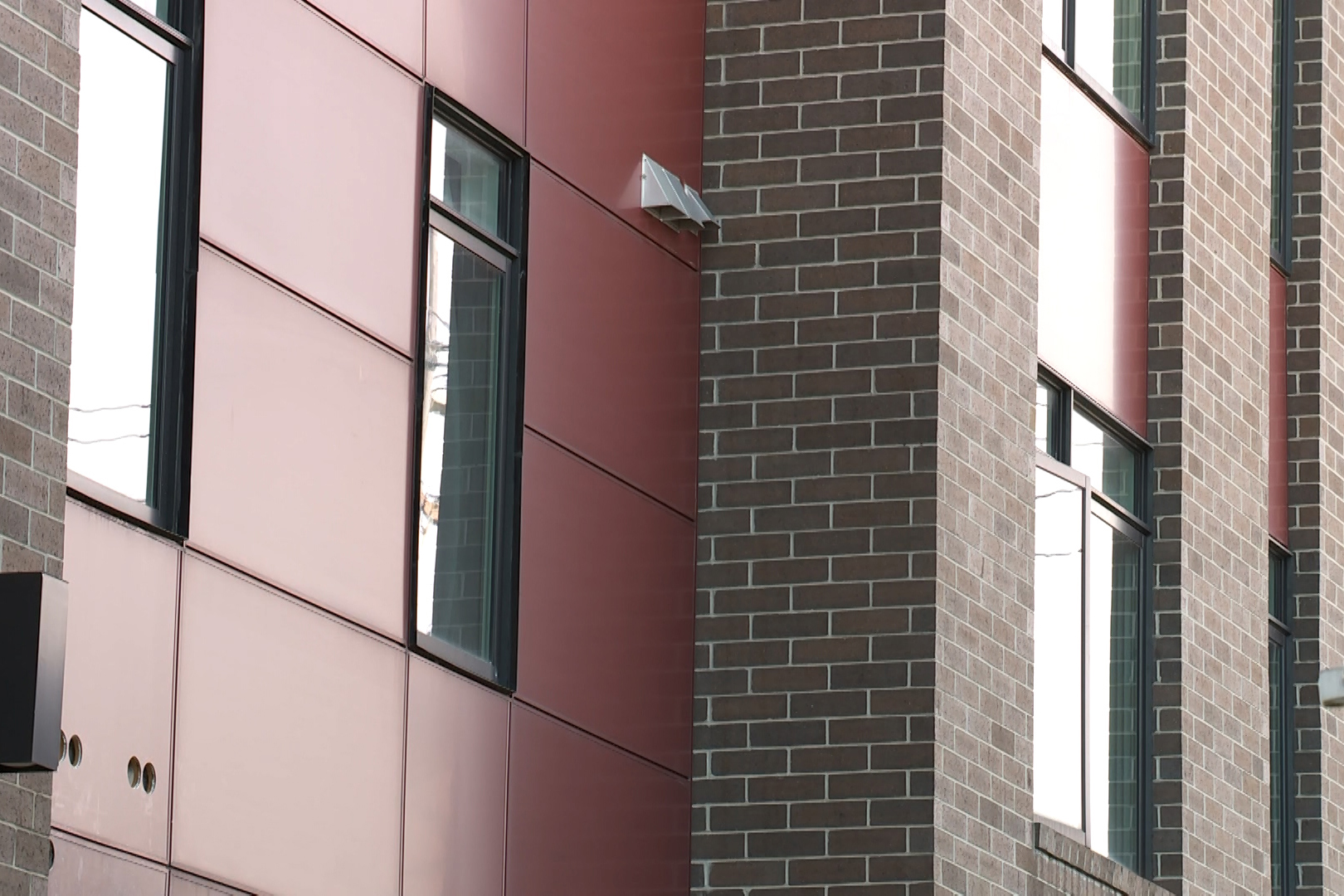 The city does have an architect on retainer to provide developers with feedback.
Part of development downtown has been in response to the student population. Since 2011, IU Bloomington's fall student headcount has jumped from 42,718 to more than 45,000.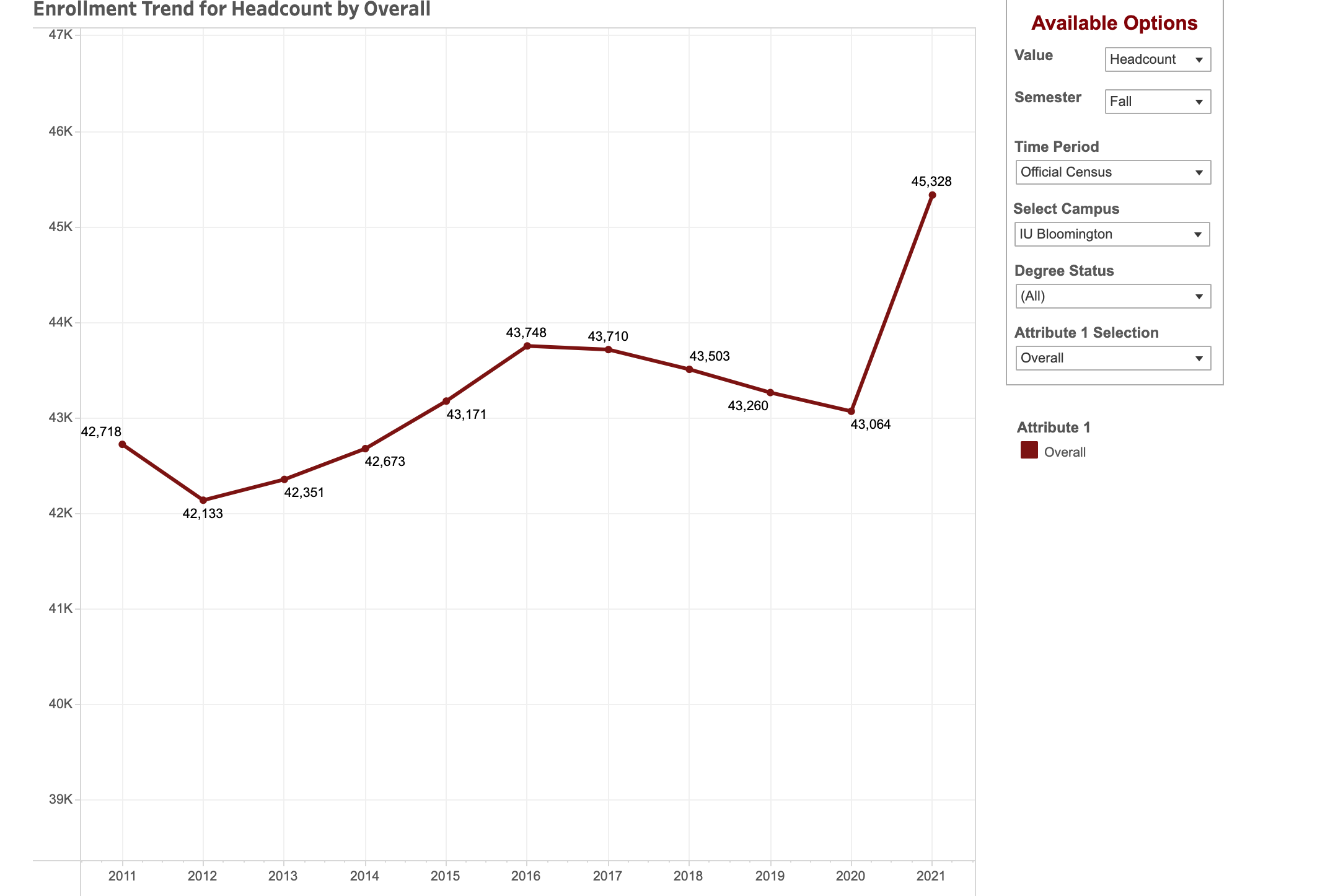 The number of predicted 15 to 19 year-olds and 20 to 24 year-olds for 2018 both fell behind what the actual population was that year.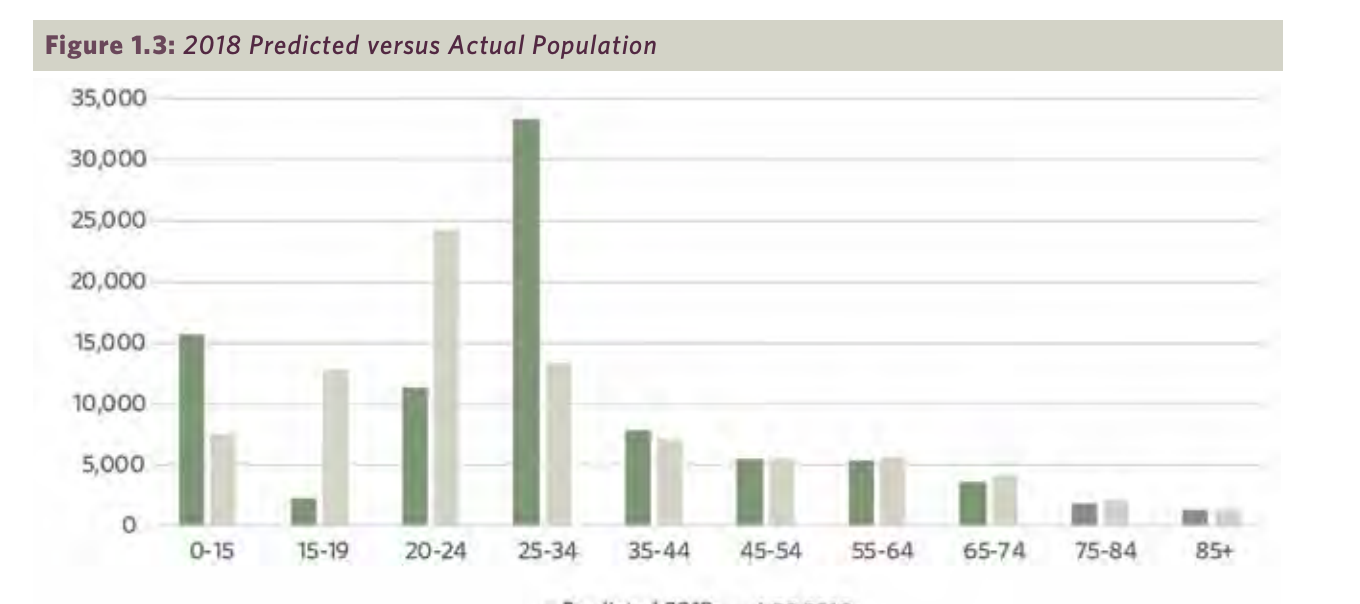 Scott Robinson is the director of planning and transportation. He's aware some people feel the new developments lack character.
"And I think it's is probably true for in any era that we look back in time," he said. "That there seems to be a current trend of building patterns and designs."
The city has design guidelines in its Unified Development Ordinance that developers have to follow – like variations in design every forty feet, being solar ready, and primary and secondary building material requirements.
Some primary materials are masonry, stone, and transparent glass. Secondary ones include wood and metal.
Before recent amendments to the UDO, some materials requirements could be waived if the developer allotted affordable units or met sustainability requirements­. Now, building materials requirements can't be waived, but more floors can be added to a development. 
Some developments, like The Rubicon on Kirkwood, developed before standards set by the UDO. So, it has more metal than what current standards allow.
Planning Case Files - Sp-18-09 422 Kirkwood Llc 422 East Kirkwood by Indiana Public Media News on Scribd
Robinson said people have a sentimentality attached to buildings– referencing The Chocolate Moose as an example.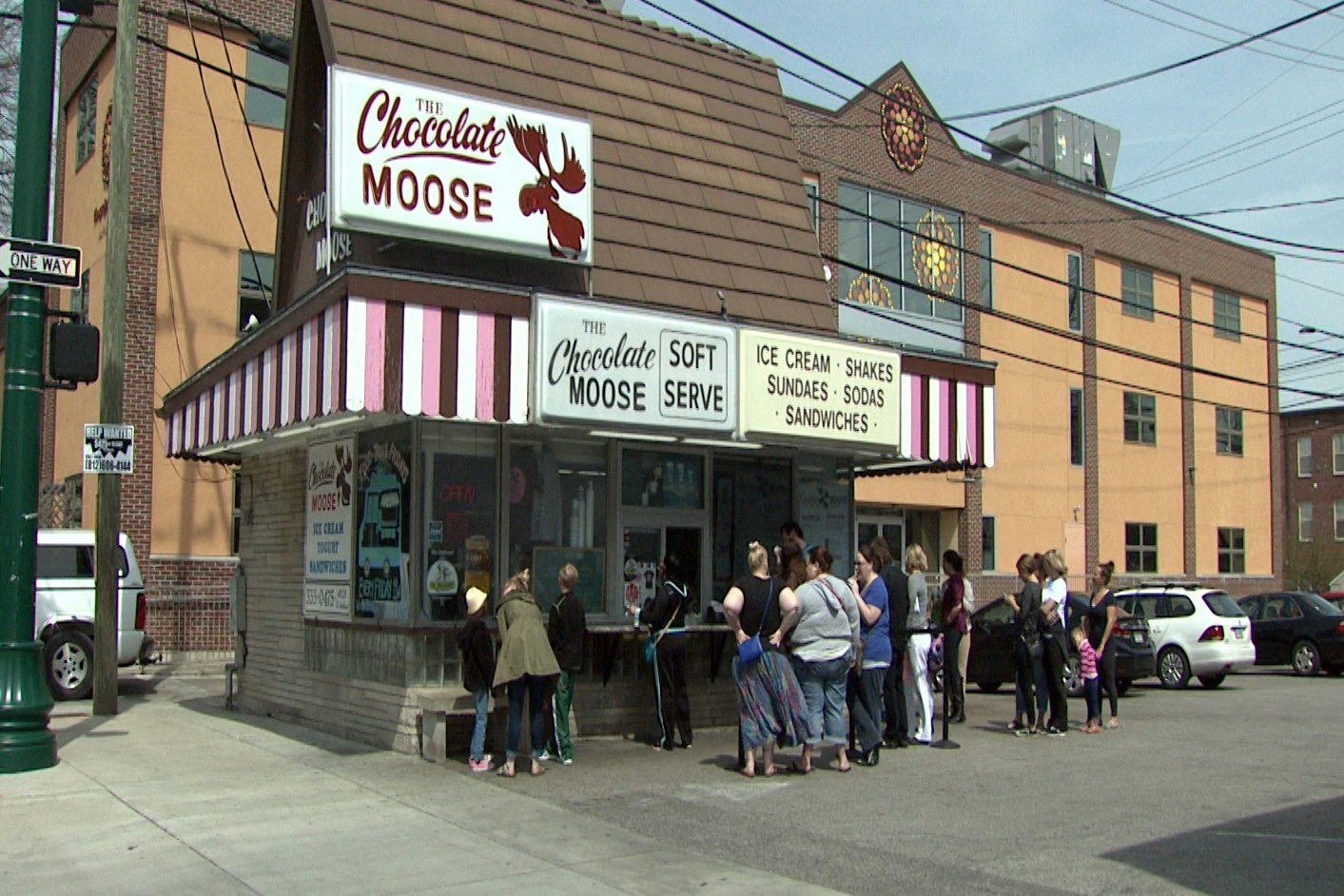 "But if you actually look at the site itself, it had no landscaping, very auto centric, a one story design and the downtown architecture, depending on your feeling, may not may not have fit in a downtown environment," he said. "But a lot of people felt like we're losing that character of the community with that new development that came in there." 
Indianapolis regulates architecture similarly – with code detailing building sizes, and pedestrian access.
Kate WarPool, the Indianapolis city architect, prioritizes the pedestrian perspective when talking with developers. 
"So I'm often saying that I'm not looking at how your building is going to look when it's newly built, because it's probably going to look really good when it's newly built. But how's it going to look in 10 years?"
Unlike Bloomington and Indianapolis, Columbus doesn't have specific design codes for buildings – despite its reputation for modern architecture.
Jeff Bergman, Columbus city planner, attributed a lot of the town's aesthetic to the local business community's history of investment in modern architecture. He said Columbus didn't want to impose restrictions that would discourage creativity.
Columbus did review and work with developers on design plans for The Cole, a 200 unit apartment downtown, because they helped fund the building, he said. A similar arrangement is set for when they bring an urban grocer in for development. 
"Each community has a different history with design," he said. "And each community has different goals for design. And those two things are going to work hand in hand, as each committee thinks about its own future."
But Scholl said in Bloomington, the new developments don't encourage long-term residence or family living. She added that a lack of design in student housing thwarts them of a sense of belonging. 
She doesn't agree with a set of codes determining what gets built, and doesn't think design should be compromised for affordability, sustainability, or speed.
"Why are those tradeoffs? One for the other?" she said, looking at a building on the corner of South Washington and Third Street.
"Is the metal embossed? Has it had been touched by anyone locally to etch it? Or, does it have any kind of stained glass? Do we have anything like that? That's the aesthetic, that's not just what's been checked off."
More building is ahead, which may mean more design debate. The Bloomington Housing Study said to keep up with a projected population of 90,000 by 2030, 236 units need to be built a year.