The Bloomington City Council unanimously approved a rezone request for Wheeler Mission shelter Wednesday evening.
The petition site is 1.31 acres and includes rezoning three properties from mixed-use employment (ME) to mixed-use medium scale (MM).
Wheeler Mission currently occupies 135 and 215 S. Westplex Ave. It acquired 201 S. Westplex Ave. in May 2021 and intends to expand services into the building.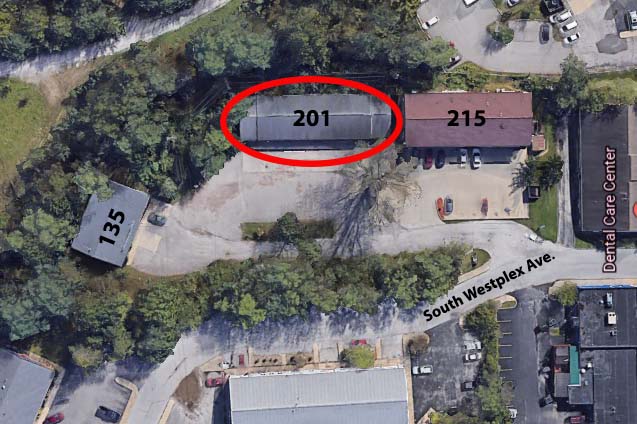 The new facility will house office space, as well as day services and overnight sleeping accommodations for those experiencing homelessness. Wheeler Mission plans to move 130 beds into the new facility, while using the existing buildings as more space for program services.
The project will not increase bed capacity.
However, business owners near Wheeler Mission opposed the expansion at recent planning commission and city council meetings. Several individuals said there has been an increase in vandalism, loitering and trespassing in recent years.
READ MORE: Local Business Owners Wary Of Proposed Expansion To Wheeler Mission Shelter
Dana Jones, director of Wheeler Mission, said the organization is sensitive to its neighbor's concerns.
"However, it's unrealistic for Wheeler to take on the lion's share of being able to patrol or police an entire city block," he said.
According to council's packet for this week, the Bloomington Police Department made 34 runs to Wheeler Mission in 2016, 83 runs in 2017, 242 runs in 2018, 424 runs in 2019, and 259 runs in 2020.
Jones said the 2019 spike is due to the organization assuming responsibility of the interfaith winter shelter.
"We were able to get grant funding to hire a case manager to actively work on those calls that were bogging down the system, somewhat, and for those inconsequential calls," he said.
While recognizing concerns of nearby business owners, councilmember Sue Sgambelluri said the ordinance in front of council is a zoning question.
"The behaviors that have created concerns, very rightfully so, are unacceptable in either of these zonings," she said. "The change will not change what behaviors are acceptable."