Members of the Monroe County Commissioners, County Council, Bloomington City Council and Bloomington mayor met at the Monroe County courthouse Thursday evening to discuss aspects of an interlocal agreement regarding the governing body for the proposed expansion of the Monroe County Convention Center.
An interlocal agreement is a written contract between separate local government bodies.
READ MORE: Can The City And County Work Together On Convention Center Project?
Thursday's discussion focused more on the technical aspects of the agreement, like the procedures for approving funds and where they go.
"It was a really good discussion," says Monroe County Commissioners President Julie Thomas. "Because we had an opportunity to ask questions and ensure that we all understand what we mean by a 'review' versus a 'binding vote' and what all those things mean and what we expect from each other."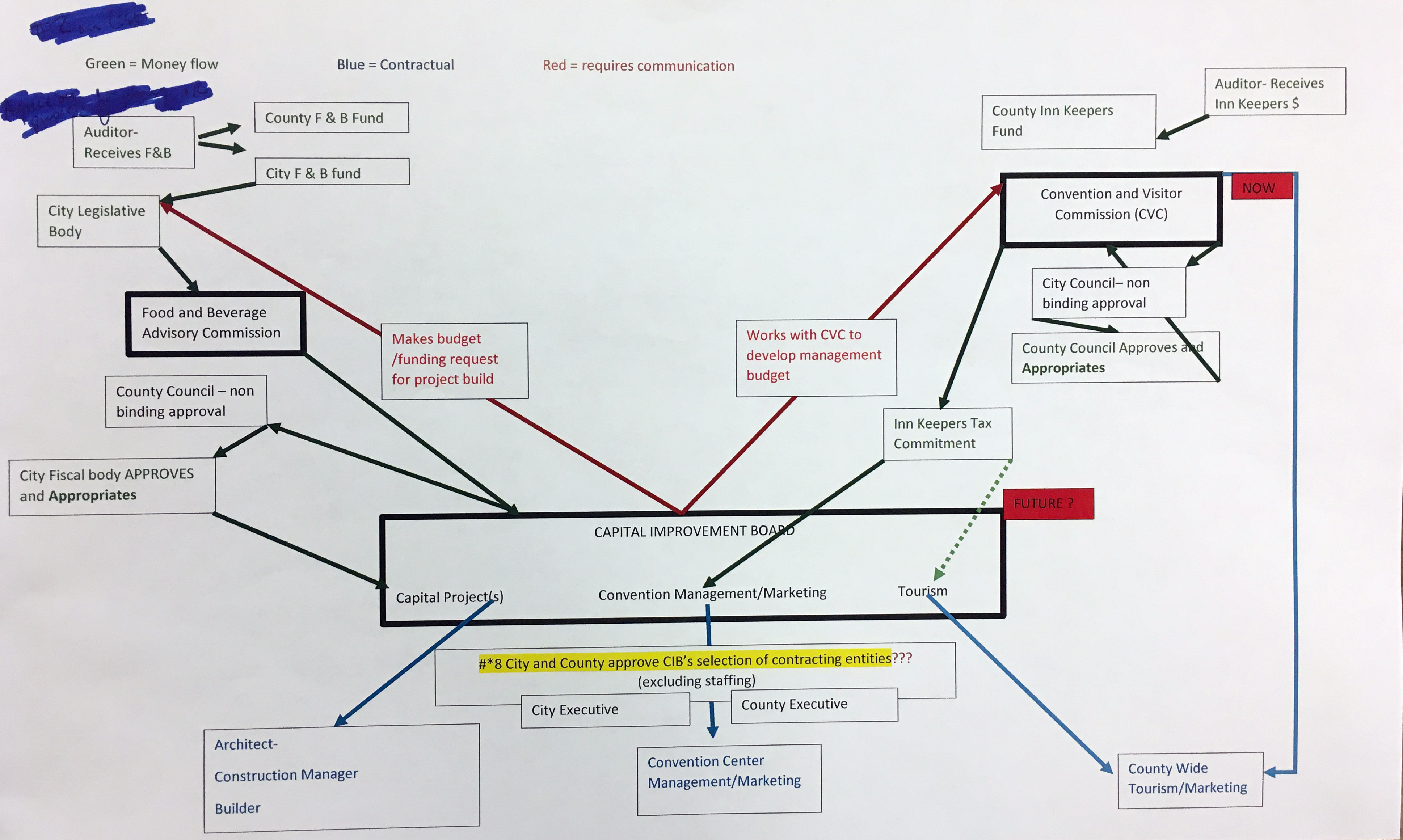 Last week, Bloomington city officials released a list of things they would like to see in a capital improvement board, which will be the governing body for the convention center.
Thomas says she hopes the agreement will be ready by the next joint city-county meeting on Jan. 13.
"We hope to be able to come back to this table and share out what that interlocal agreement is," she says. "Hash out any last-minute issues and then send that document off so that the City Council can hear it at a public meeting, the County Council can hear it at a public meeting, the Board of Commissioners can hear it at a public meeting, and the mayor can make his decision."
Thomas says the capital improvement board could be established as soon as Jan. 8 – which is when the Monroe County Commissioners have their next meeting – but she wants language saying the CIB won't go into effect until the interlocal agreement is adopted.
"It just seems cleaner to move forward together as one entity," she says.
Now, city and county officials will break for the holidays on a high note before reconvening on Jan. 13.
"We are so much closer than we were in July," Thomas says. "And that, to me, is really heartening."