Since 1971, Bloomingtonians have shopped at Caveat Emptor for rare and used books. After more than half a century, the bookstore may finally close its doors.  
Husband and wife Eric and Catherine Brown bought Caveat Emptor from its original owner, Janis Starcs, in 2016. Starcs was retiring, and the Browns wanted to keep the store exactly as it was.  
"We've always prided ourselves in being old school," Eric Brown said. "We want people to walk in and have an experience that they could have walking into a 19th century London bookshop, or late 20th century New York, or San Francisco… This could be anytime, anywhere."  
The Browns felt the brick-and-mortar experience was integral to the store, but they had to innovate during the pandemic. Without foot traffic, the store risked insolvency. The owners began selling curated book boxes, many that Eric delivered on a bicycle.  
Caveat Emptor is once again able to sustain itself financially, but Eric said he doesn't feel he and Catherine can give the store the time and energy it needs to thrive.  
"This place really needs someone who can be here day to day and maintenance, it needs curators," Brown said. "To me, the saddest part of us closing is that it doesn't need to happen. It's not a financial thing. It's just a human resource thing at this this point."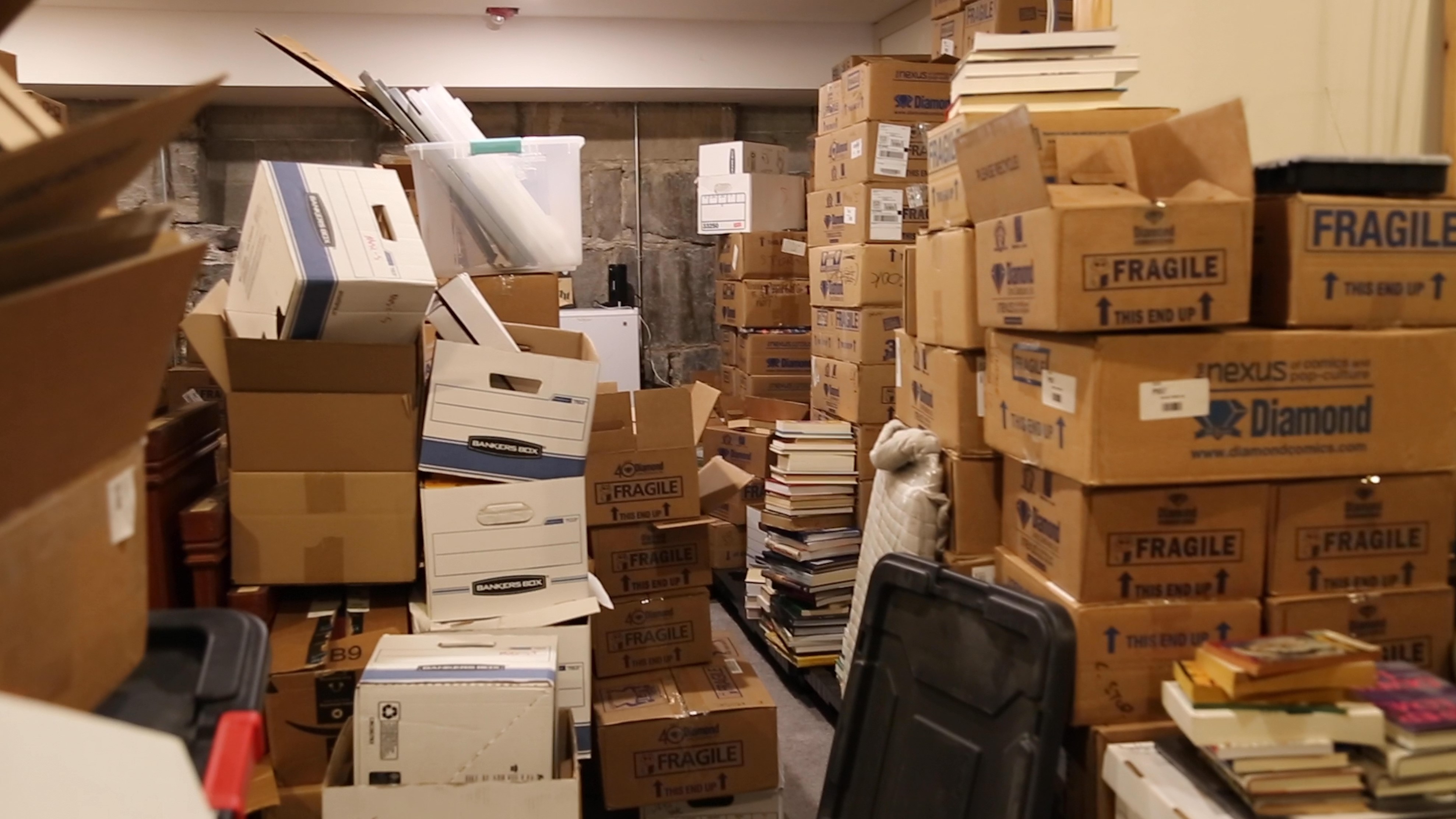 Its owners hope someone will save the store like they did six years ago, but they couldn't find a suitable buyer by October as they'd hoped. The store, with its books, shelves and history, is still available for sale, but Eric and Catherine are preparing to clear house by the end of January.  
Eric sees his store as a museum or a library as much as he sees it as a business.   
"I think, especially in the digital age, the cultural value of the actual physical book is really important," Brown said. "And a place like Caveat Emptor, or other bookstores, carry the values behind sharing the human intellectual tradition."