The summer of 2021 may go down as one of the busiest for the folks at Beck Service Center South of Indianapolis. 
"We're seeing right now ourselves one shop, on average, probably six to eight converters stolen per week," said manager Ben Stallings.
Stallings is talking about catalytic converters, which are required on all vehicles manufactured in the past 30 years. 
"It is the device or unit on your car that's designed to remove the noxious gases from the atmosphere," he said.
Catalytic converters contain precious metals, including rhodium, platinum, and palladium. 
Even a small amount of these metals are worth hundreds of dollars. So much so, people have gone to great lengths to steal them. 
Recently a person was targeting vehicles in the parking lot in front of Beck Service Center.
"When we had a customer to come in and said there's someone underneath the car, we went out and actually caught them in the initial stages. They came out from under the car got in their truck and went away quickly," said Stallings.
Comprehensive insurance will cover most if not all the costs to replace a catalytic converter of it is stolen from your vehicle.
However, if you are under insured, or aren't insured at all, the costs can range from $400 to $1,200.  
Some of Stallings customers are paying more to protect their vehicles from catalytic converter thefts.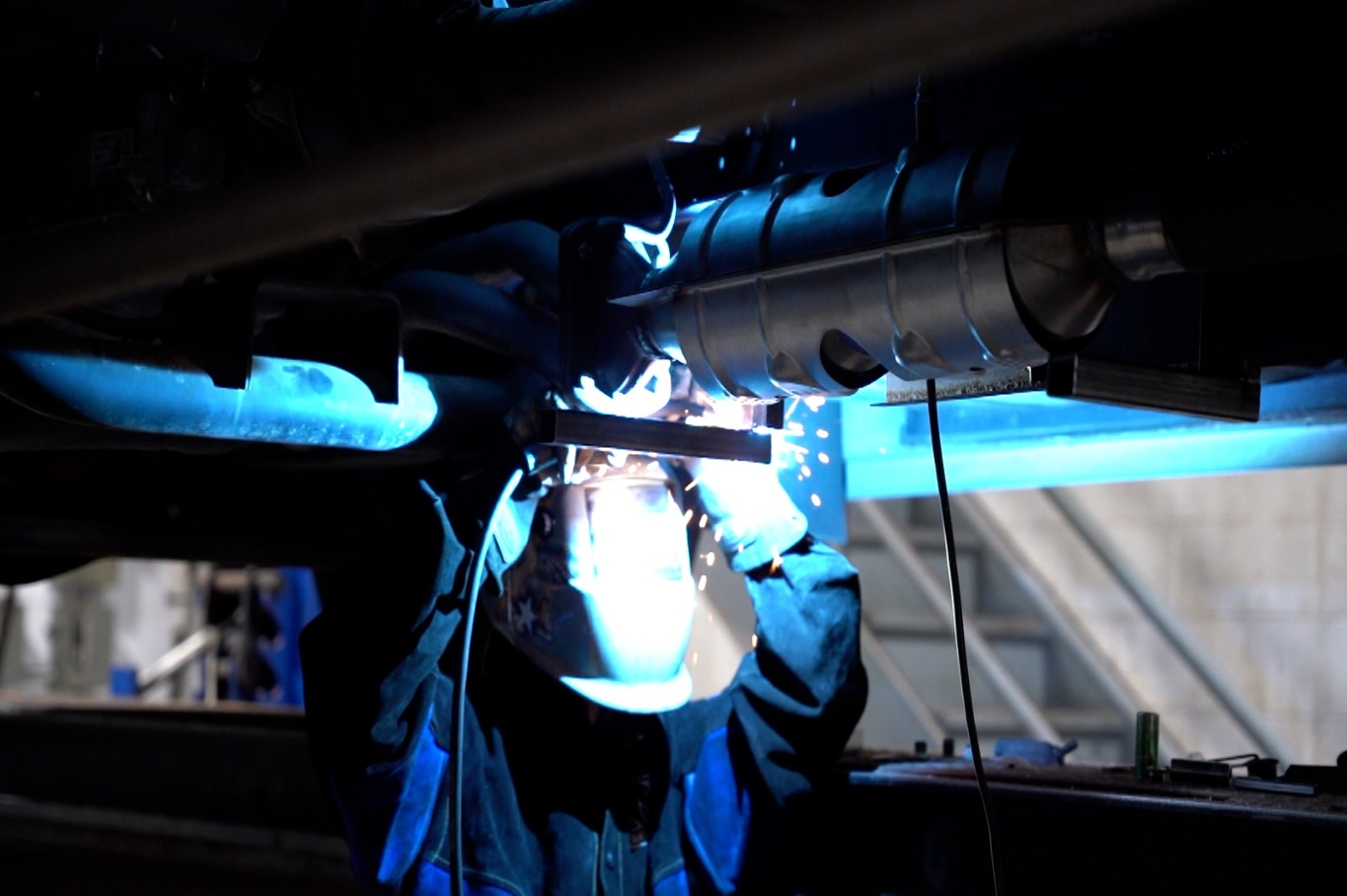 "We're basically building a metal cage around that converter, so they don't have the easy access to make those cuts and drop that converter out," said Stallings.
Vehicles that are high up from the ground are especially vulnerable to catalytic converter thieves. 
It only takes a few moments for someone to extract one of the devices from under a vehicle. 
The criminals don't just operate in urban areas, they also target vehicles parked in people's driveways, and in sparsely populated areas.  
"There's no doubt a vehicle sitting around idle in some farm lot somewhere right now has already been pillaged and they're not yet aware of it," said Sullivan County Sheriff Clark Cottom.
He's noticed an uptick in catalytic converter thefts in this rural county of 20,000 residents just south of Terre Haute.  
"I would say, reporting wise, I would say at least three to four reports per month, and we have to keep in mind that not everybody calls the police," said Cottom.
The sheriff said some of the suspects arrested in these thefts aren't from Sullivan County. Likewise, some Sullivan County residents have been caught stealing catalytic converters in other counties.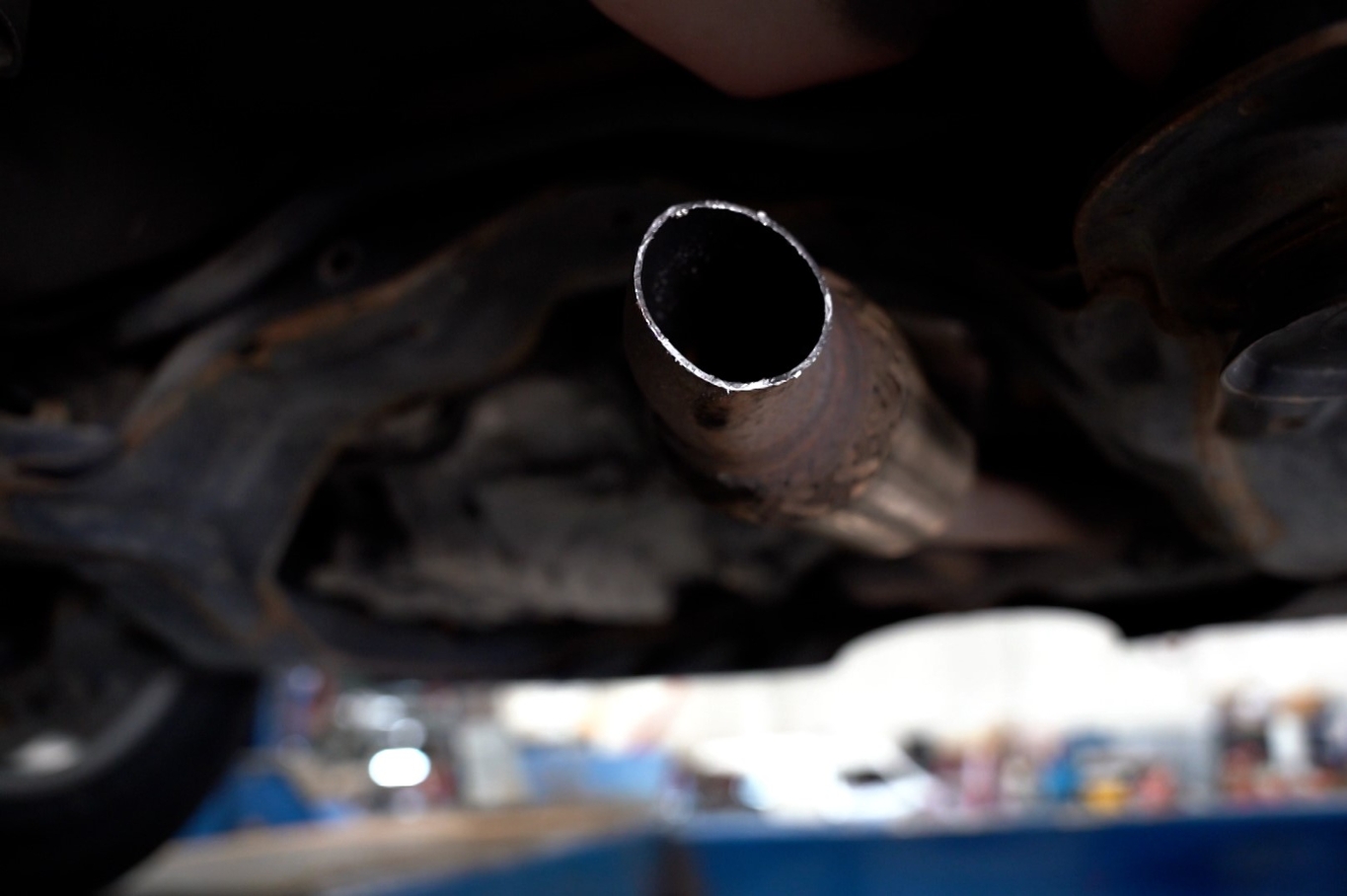 And it isn't just catalytic converters they are after.  
"We have a lot of precious metals that are stolen from utility companies, you know, power companies, energy companies, electricity providers have very unique metals and coppers and stainless steel," said Cottom.
A lot of these precious metals end up at scrapyards, where thieves can make a quick buck. 
By law, these companies are supposed to ask sellers for ID and a serial number if there is one on the part that is being sold.  
But that system isn't enough to thwart the unscrupulous seller.
"If a scrapyard owner would say, is this stolen? Or what do you think they're gonna say? They're gonna say no," said Cottom.  
The rash of converter thefts is causing a ripple effect along the auto parts supply chain.
"Obviously, there's supply chain problems now. But the converters, the number of converter thefts are so high that the manufacturers can't keep up with producing converters," said Stallings.
As a result, Stallings said his shop can't purchase replacement converters for certain vehicle models.