Many have enjoyed the soothing voice and welcoming presence of Bob Ross in the 403 episodes of his famous show, The Joy of Painting. But until now, no one has seen where the happy little trees were actually painted.
In the old studio of Muncie, Indiana's local PBS station, curators opened an exhibit dedicated to Bob Ross in October 2020. The Bob Ross Experience is at Minnetrista, a cultural center with gardens and exhibits in Muncie. 
Vice President of Collections and Storytelling for Minnetrista Jessica Jenkins said the exhibit was created to bring back the history Bob Ross has in the Muncie community. But his revival in pop culture has added a level of currency to the exhibit as well.
"We have had visitors from all over the United States already," Jenkins said. "You know people from all over Indiana but also people from coast to coast and actually some international visitors as well."
Jenkins said despite opening the exhibit during the pandemic, attendance has been good. Safety precautions including limited capacity and increased sanitation have been implemented. 
Jenkins thinks there was a need for Ross amidst all the uncertainty. 
"I think people were looking for a sense of calm, a sense of reassurance, something familiar and Bob is that," Jenkins said.
Although Ross wasn't from Muncie, he came to love the community while working there. Many of the crew that worked on The Joy of Painting still live in the Muncie area. Their stories of Ross inform much of the exhibit.  
Visitors can touch almost everything in the exhibit, making the experience engaging for children and adults alike. The house where Ross filmed from 1983 through 1988 features two main rooms. One is a replica of the set for Ross's show with real TV cameras from the '80s and Ross's original easel and palate. This is also the room where Ross actually filmed his show. The other is a representation of an '80s living room where Bob Ross fans would have watched The Joy of Painting on television.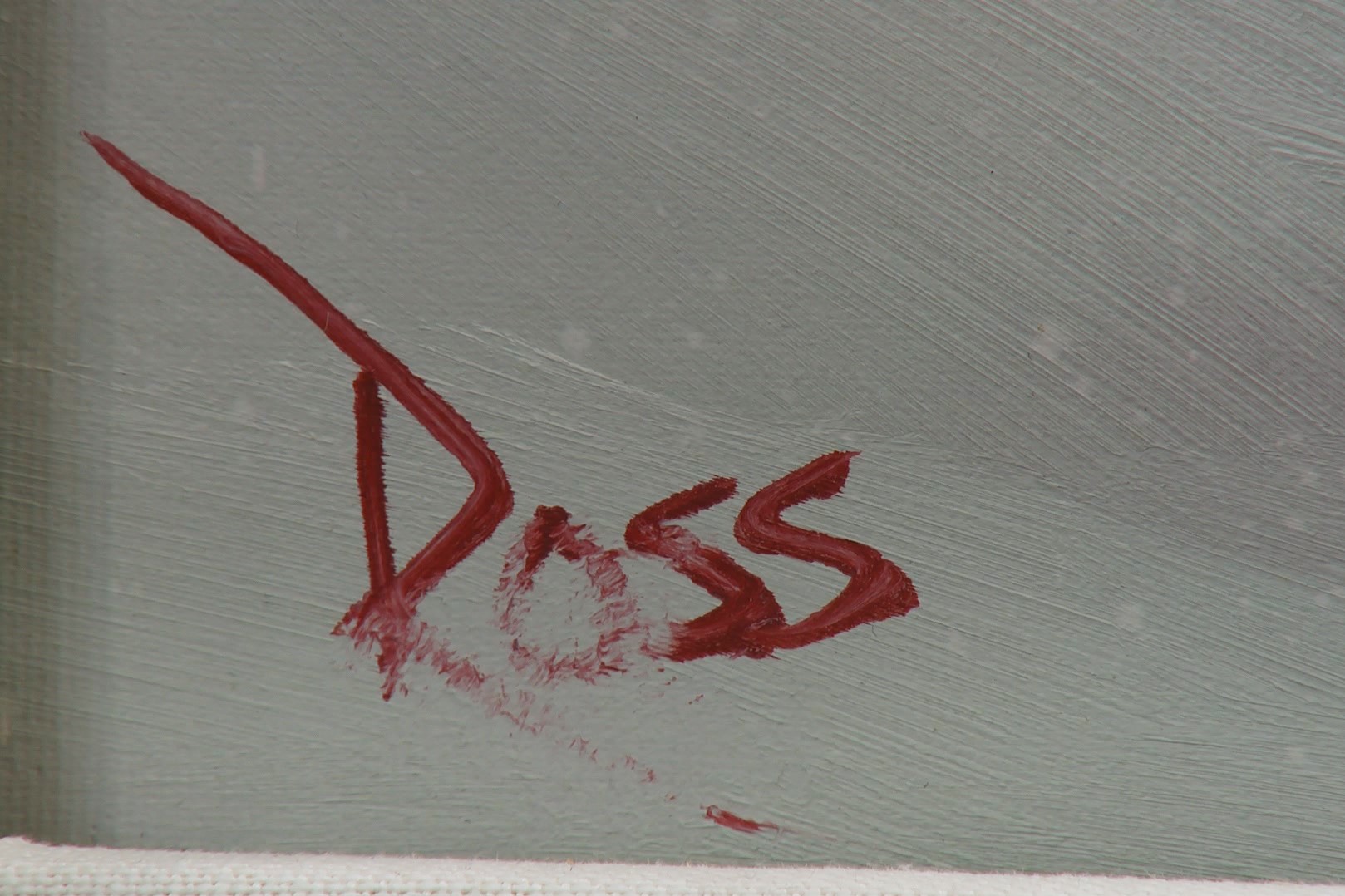 "So for instance here, this is Bob and the director of the show, this is Sally Shank, and so Sally's picture is up here alongside these little cows and these little Mini-Mouses because you'll tie it to the label you'll get here about how Bob was friends with his crew and he often brought gifts for them," Jenkins said, showing off the interactive objects that teach visitors about Ross's life in Muncie.
Jenkins said visitors are encouraged to sit on the couches in the living room and look through books and other objects on coffee tables and shelves. She says it just didn't make sense to put Ross behind glass in a traditional museum format because of how well people already know him from watching The Joy of Painting.
Jenkins said the message she hopes visitors come away with is empowerment to try new things and be creative.  
"People ask me a lot, oh The Joy of Painting was about painting. Well it was, but if you really boil it down and get down to it, it was about Bob wanting to inspire people to try new things, to take risks and to just be fearlessly creative."
The museum also offers painting classes taught by Bob Ross certified instructors twice a month. All workshops are sold out through August.