Bloomington Transit began new, condensed routes earlier this week. The organization also standardized schedules during IU breaks.
Both changes are a result of the 2019 route optimization study, which included swapping late night service with Uber and Lyft. BT delayed implementing changes during the COVID-19 pandemic.
New Routes
Routes 1 South and 7 Express are now combined into the new Route 7, with a bus hitting each stop every 20 minutes. BT said combining these routes eliminated overlapping coverage areas and provides a consistent schedule all year.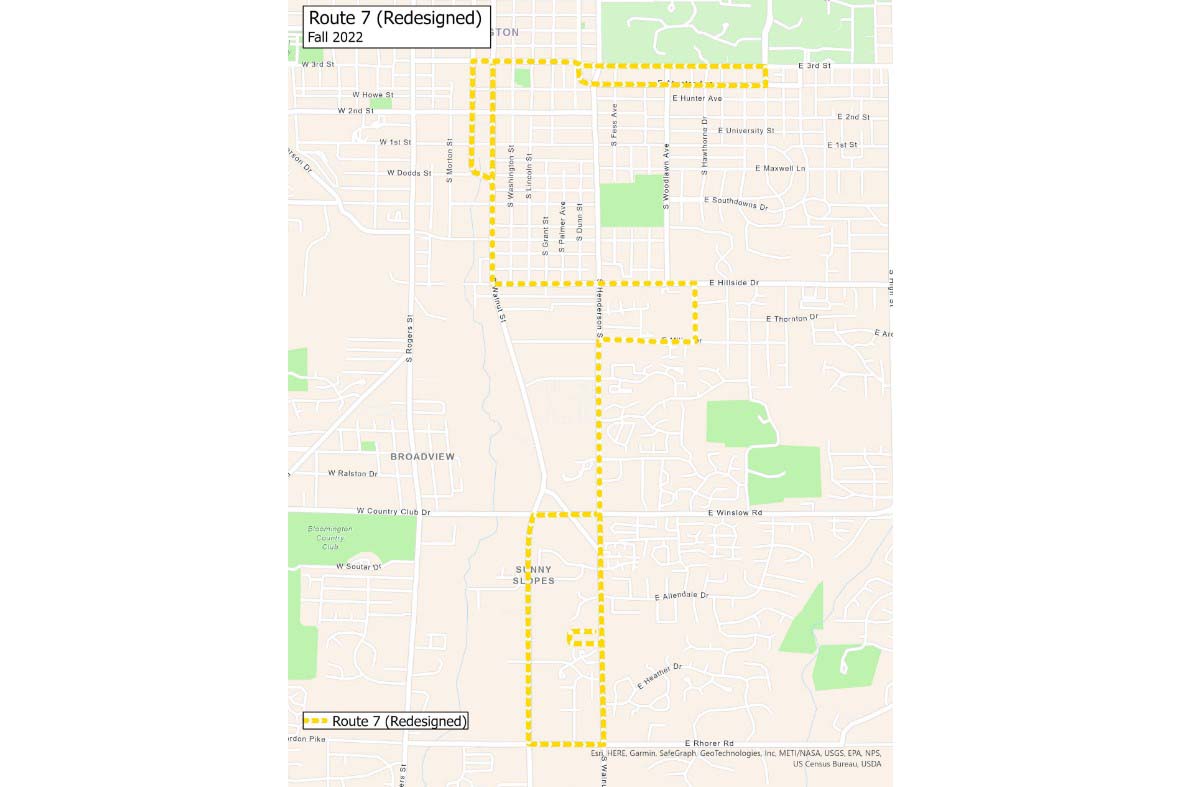 BT was set to combine four east side routes, but based on feedback, it only reconfigured Route 3 East.
The updated route operates a similar schedule, but also includes morning and evening loops through the Park Ridge East neighborhood. 
Given the update to Route 3 East, both Route 10 to the hospital and Route 8 have been discontinued.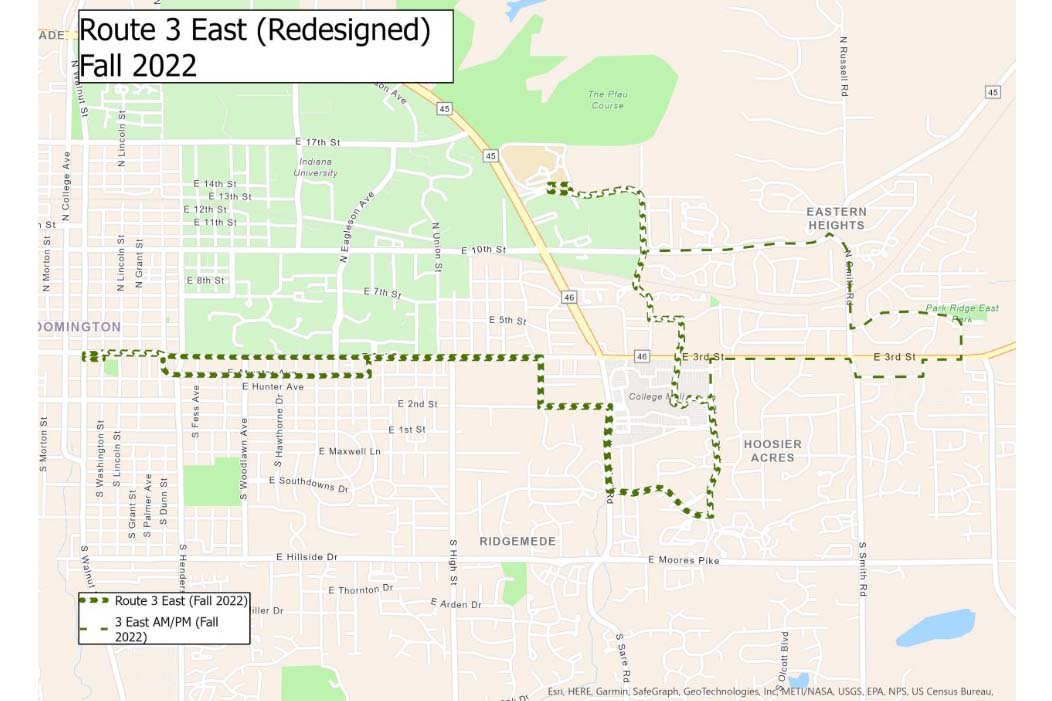 Break Schedules
Routes serving the IU campus will now operate on a standardized schedule throughout the year. The change is meant to provide more consistent service.
Route 6: 7:10 a.m. - 9:10 p.m. (40 min. frequency)
Route 7: 6:30 a.m. - 9:30 p.m. (30 min. frequency)