Bloomington Transit (BT) implemented a new 2 West route Monday in response to recommendations in a 2019 study.
This is the first route recommended in the Route Optimization Study to be implemented.
"The need on that route was more urgent than others," planning and special projects manager Zac Huneck said. "It's almost every day it's missing transfers downtown."
However, the final route looks different than what was originally proposed. The study recommended changing the clockwise route to a counterclockwise route to serve more destinations on 17th Street.
"When we took that back for public feedback, we just found that opinions had changed over the past two years," Huneck said.
The route departure points remain the same, but several stops changed locations:
7th Street & Rogers replaced 7th Street & Morton
17th Street & Lismore replaced 17th Street & Crescent
12th Street & Summit replaced 13th Street & Summit
7th Street & Washington replaced 7th Street & Morton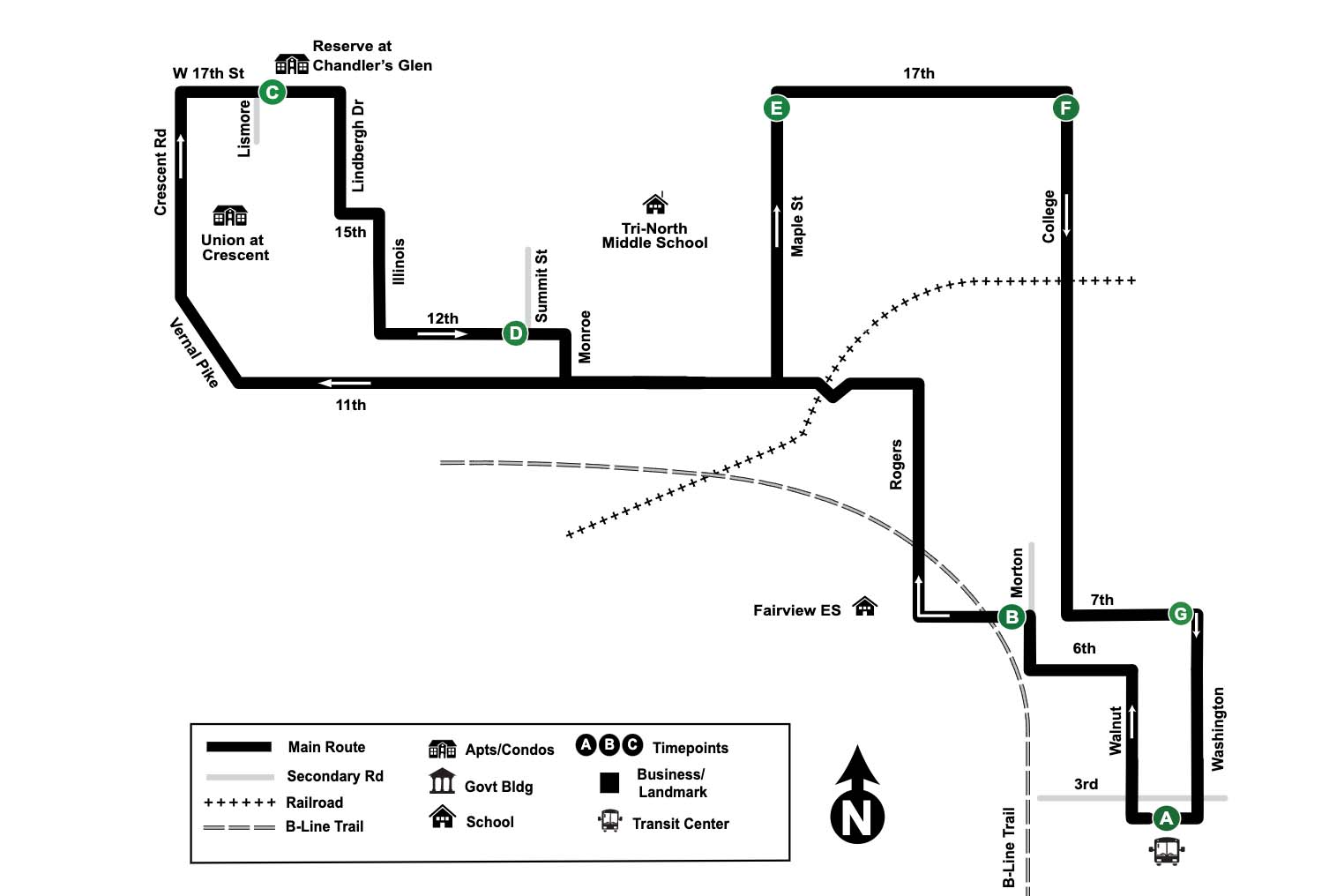 Huneck said total bus ridership in December was 50-60 percent of that from December 2019. However, BT is considering doing away with these comparisons.
"It's not really in our interest at this point to keep comparing things to pre-pandemic levels," Huneck said.
Partially a result of the pandemic, BT intends to draft a new strategic plan in the next year. This plan hopes to address topics such as alternative fuels, on-demand and micro transit, and ridership.
However, Huneck said BT was unsure which of two mindsets it wanted to take when drafting the new strategic plan.
"Do we want to focus on recovering these riders from the past that rode pre-pandemic?" he said. "Or do we want to look at basically building new ridership?"
The BT Board of Directors discussed hiring a consultant to complete the five-to-seven-year strategic plan during its meeting Tuesday. However, it took no official action on the topic.