As part of our City Limits Project, resident Antonia Matthew asked: Why is there no "real" senior center in Bloomington? The answer is the usual kind of complicated: there was, there is - sort of - and there's a good chance a new one will be popping up in just a few weeks.
A decade ago Bloomington had a place near downtown where people in their 50s, 60s and older could come together and socialize. It was called the Older Americans Center and it was located a few blocks south of the square, where the Project School now stands.
Deputy Mayor Mick Renneisen was the director of the Parks and Recreation Department at the time. He says attendance at that center dropped off as more Baby Boomers entered retirement.
"It was evident that the senior population and mostly the Baby Boom generation which is now starting to age, if you rewind back in time, becoming seniors themselves, did not have any interest in going to a building where only people their age were recreating," he says.
He also says a survey in the early 2000s made it clear that seniors wanted to be active but the downtown facility wasn't set up to meet that need.
"It was very confined, it was mostly broken up into a variety of rooms; a place to each lunch, a place to do dance classes, very small with some mirrors on the wall, a place to play cards or board games," he says."At one point there was knitting and crocheting and some things that went on, and that was about the extent of the offerings there."
So in 2009 the City of Bloomington bought the SportsPlex on West Second Street and moved the Bloomington Adult Community Center there. The senior center still operates as a small part of the 100,000-square-foot recreational facility now called the Twin Lakes Recreational Center.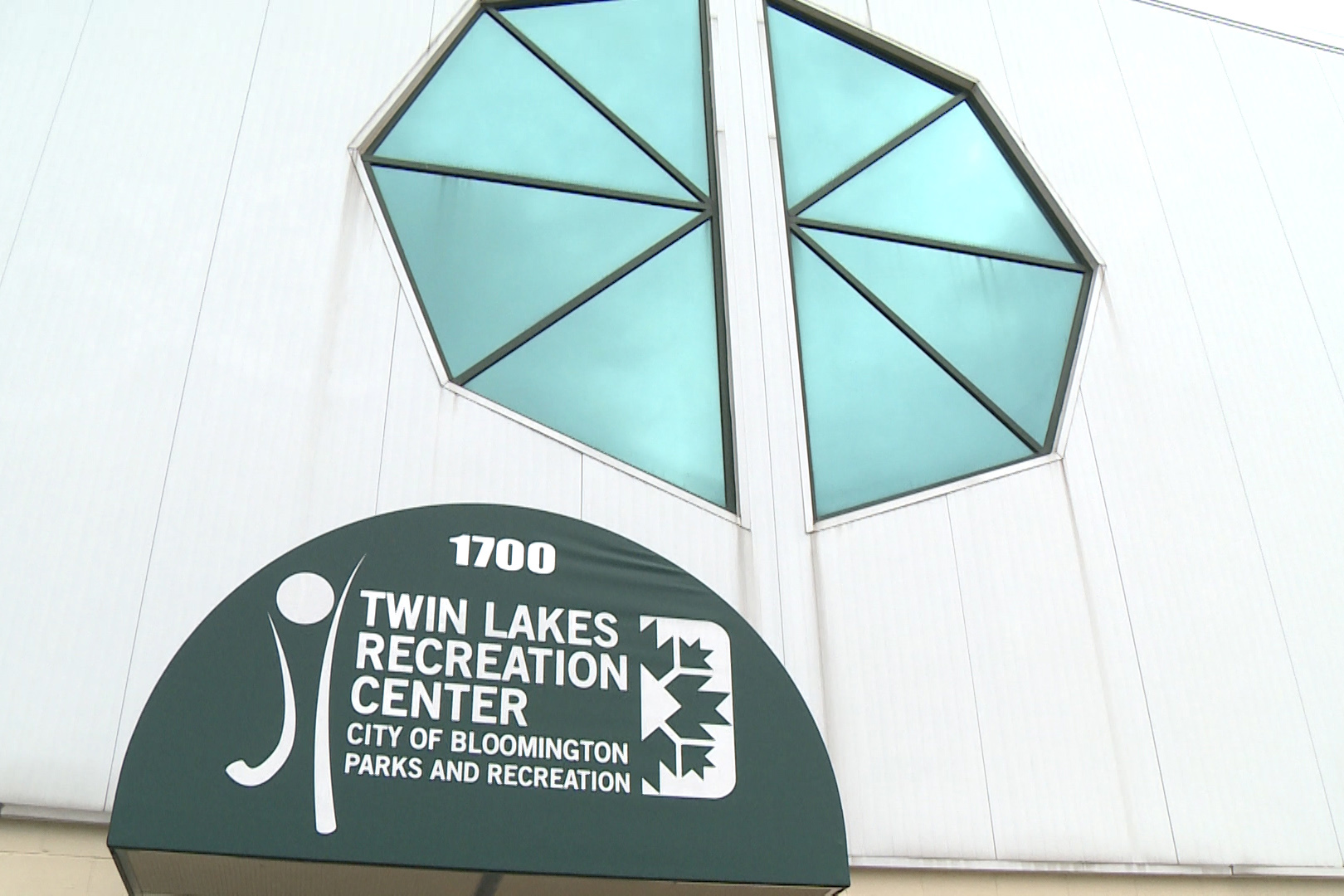 "That's one of the reasons we bought the Twin lakes Recreational Center to accommodate what we thought our seniors wanted, and then of course to accommodate all age groups," Renneisen says. "Really it's a community center that happens to have a lot of uses by senior members as well."
The center offers fitness classes built for seniors, and despite its location away from the city center, the facility has good access to public transportation and adequate parking.
Renneisen says the attendance numbers for seniors at the Twin Lakes center far exceeded those at the previous center downtown. Still, some seniors feel it doesn't fill the mission of a central place where seniors can socialize and gain access to community resources.
While some may still want a dedicated senior center where they can feel comfortable among those their age, Phil Stafford, the Director of the Center on Aging and Community, says that's a trend that is going away.
He says attendance at traditional senior centers is declining across the nation. He, like Renneisen, says much of that is due to Baby Boomers' desire to stay part of the cultural conversation as they age. Stafford says seniors these days want to interact with people of all ages.
That has prompted a different approach - intergenerational community centers instead of senior centers. These are places where people of all age groups can come together, participate in programming and interact with people they might not otherwise meet.
Stafford likes this model and would like to see it embraced in Bloomington. Renneisen also points to the intergenerational approach as the likely future of gathering places for elders.
"I see the transformation away from 'I just want to be with people my own age' to 'that's the last thing I want to do, just be around people my own age, I want to be around all kind of people. I want to be around vibrant young people I want to lean what they're doing,'" he says.
As of now, Bloomington doesn't have anything like an intergenerational center, and there's not currently a location inside city limits solely for seniors to find companionship and social services.
Ellettsville has the Endwright Center, which is part of Area 10 Agency on Aging, an organization that helps seniors age in place. Part of that mission is giving seniors access to fitness equipment, resources and a place to make friends and socialize.
The Endwright Center is more than a 15-minute drive from Bloomington's downtown. That means it's less accessible to seniors in Bloomington. But Area 10 CEO Chris Myers says since the agency serves both Monroe and Owen Counties, the Endwright Center is well situated.
"We have Rural Transit, a public transportation program, and then we have our Endwright, which is our senior community center here in Ellettsville because we serve two counties," she says.
Myers says Area 10 is working to fix that gap in facilities for seniors in Bloomington. She says if the City Council approves funding, the Endwright Center East will move into the former Payless Shoe Store location in the College Mall as a pilot project.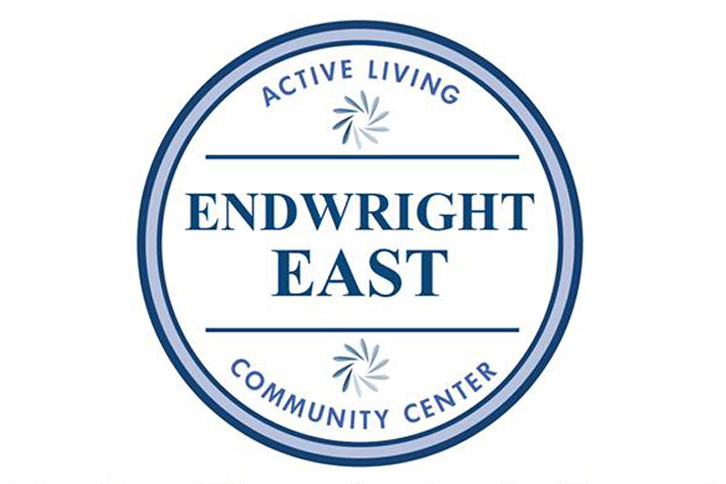 Myers and Renneisen both agree that even though it would be ideal to have a location for seniors downtown, that is unlikely. Myers points to the lack of parking downtown.
Renneisen says parking would be a serious problem, but the biggest obstacle to a senior center downtown would be the price of land. The cost would make it unlikely if not impossible to recreate a recreational center such as Twin Lakes downtown.
That's why Myers says the mall is an ideal location for Bloomington seniors because it's on a bus line, has ample parking and handicap parking nearby, and because of a price break from Simon Properties, the rent is low.
She says the services will be similar to those offered in the Ellettsville location.
"It will essentially replicate what we do here in the Endwright center, except for the fitness piece," she says. "It's going to focus on the education, social health and wellness programming, a place where people can come and just congregate." 
The center is a test project among Area 10, Bloomington Parks and Recreation, The Commission on Aging, and the IU Health Alzheimer's Resource Center. If they get funded Myers says they will start by opening two days a week - Tuesdays and Thursdays, from 10 a.m. to 3 p.m., with hopes to meet the population's need.
She says that despite Area 10's focus on the senior population, she hopes the Endwright Center East could serve as a place for whole community to come together.
"I do want to say that my intent and I think our intent is to create this as a community center, kind of an intergenerational center," she says. "We'd like to see an evolution of what we do with our intergenerational jams maybe extending over there, where we're bringing school age kids together with older adults to do an activity together." 
All that depends on City Council approving the funding for the center through its Jack Hopkins social service fund. The council will consider the grant funding at its June 12 meeting. Myers says if funding is approved she hopes to have the doors open at Endwright Center East less than a week later on June 18, with a grand opening June 20.
Our community is changing, from closing businesses to traffic and road construction to affordable housing, and we see the impact of these changes all around us.
We want to know: What questions do you have about how the Bloomington of tomorrow will impact your work, your personal life, your community and your future?
Here's how it works: You submit a question you'd like us to explore about how Bloomington has changed over the past few decades, what you want to see for the city in the future and how ties with IU continue to shape the community.  
So: What do you wonder about how Bloomington is changing and how it impacts your life?
Interested in an ongoing conversation how Bloomington is changing? Join our Facebook group!