The Bloomington Plan Commission approved two major projects Monday evening, including a student housing development and a behavioral health center. 
Student Housing
The first project is a six-story apartment building at the northwest corner of East 19th Street and North Dunn Street. The site is currently occupied by eight buildings and two parking lots, with a total of 33 individual dwelling units.
University Properties plans to demolish the existing units in Feb. 2022, and complete construction on its new building by August 2023.
Michael Carmin, an attorney for an adjacent property owner, spoke in opposition of the development. He said Miller Court lot 94 is subject to a 1988 parking easement with properties to the west. 
"They don't have a right to take that out of use," he said. "This plan shows that parking lot disappearing, the building disappearing, and it being redeveloped." 
Carmin said he plans to take his matter to court and request an injunction to block the development.
However, private contracts are not in the purview of the commission, and all nine members supported the site plan.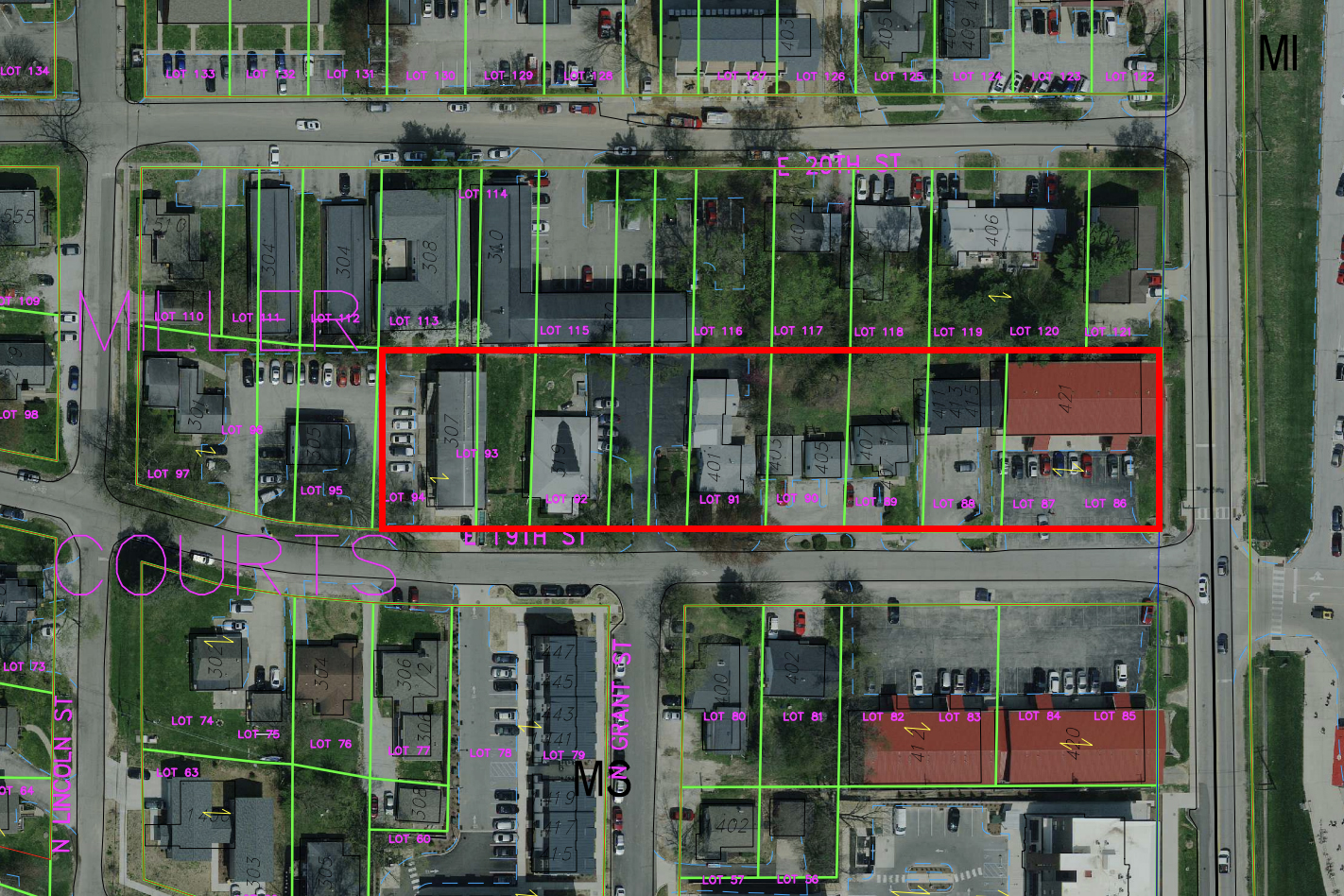 The new complex will be a mix of one, two, three, and four-bedroom apartments, for a total of 105 units and 255 beds. Under the UDO, four-bedroom units classifies the development as "student housing or dormitory." 
University Properties is allowed six stories because it plans to use sustainable development initiatives set by the City of Bloomington. For example, this project includes covered parking, a cool roof, and solar panels.
Little Star
The commission also granted major site approval for a Little Star therapy center at 3391 S. Walnut Street.
Little Star provides one-on-one applied behavioral analysis, or ABA, therapy for children and young adults with autism in five locations across the state.  
The organization has been located at 3101 Canterbury Court on Bloomington's north side since 2014. However, the current building only serves 26 patients.
"I remember thinking 'oh my gosh, you know, we'll never need room for 26 children- that's impossible,'" said Little Star executive director Mary Rosswurm. "Here it is 2021 and we are building a facility that will serve close to 100 kids."
The new building will be almost 33,000 square feet and have 118 parking spaces. The entire lot will be accessible via one entrance on Walnut Street.