Mike Stinson is the traffic manager for the City of Bloomington's Street Department. His office oversees all signs and street markings within the city. 
He says there is a science when it comes to placing signs. There's nothing random about where they go and the department consults with engineers about placement.
"Regulatory signs are your white and black signs, which have an ordinance or a law that backs them," Stinson said. "So, and they're typically engineering gets involved with the proper placement of those."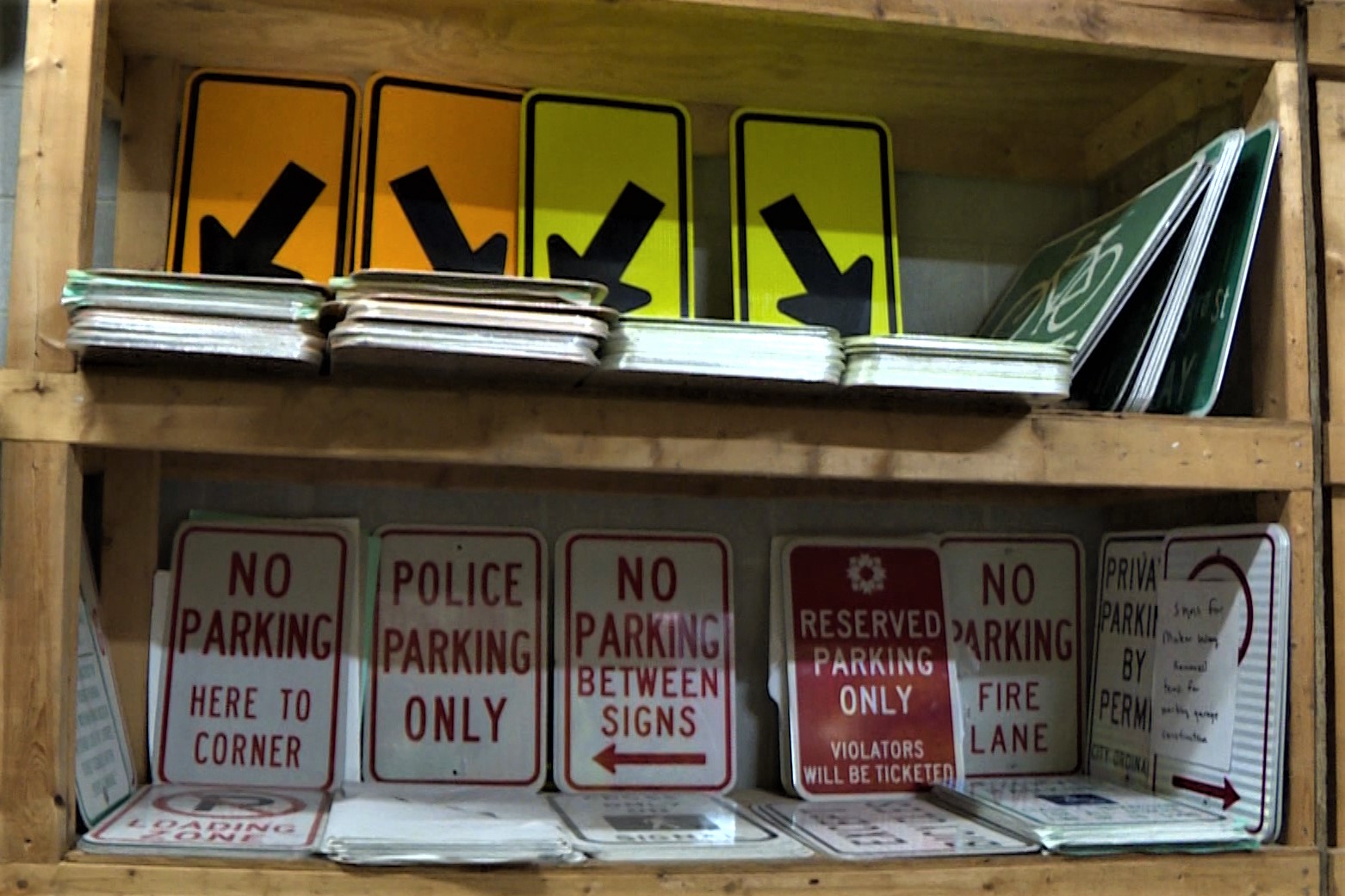 The Bloomington Parking and Traffic commissions also play a role in where new signs get placed within the city.
"The parking commission and the traffic commission also play a part and if it's something that's, you know, somebody's wanting another stop sign at a location those particular type of requests need to go through the traffic commission," Stinson says.
City data shows the Bloomington Street Department oversees about 15,000 signs. The most common signs you will find are regulatory parking signs. There are more than 3,500 of those.
---
---
Stinson estimates his department spends between $60,000 and $70,000 thousand dollars a year on sign materials. 
Even with that many signs, local resident Dave Johnson doesn't think the signs that are in place do enough to keep pedestrians safe in crosswalks. 
"Because drivers have to be totally aware that a pedestrian is using the crosswalk and I think those yellow-flashing lights would be very much helpful," Johnson said.
Stinson says in a broader sense, residents can help enhance safety by maintaining trees on their property.
"What the residents could do to help out the sign would be, make sure that their trees are trimmed, make sure that the signs are visible," Stinson said.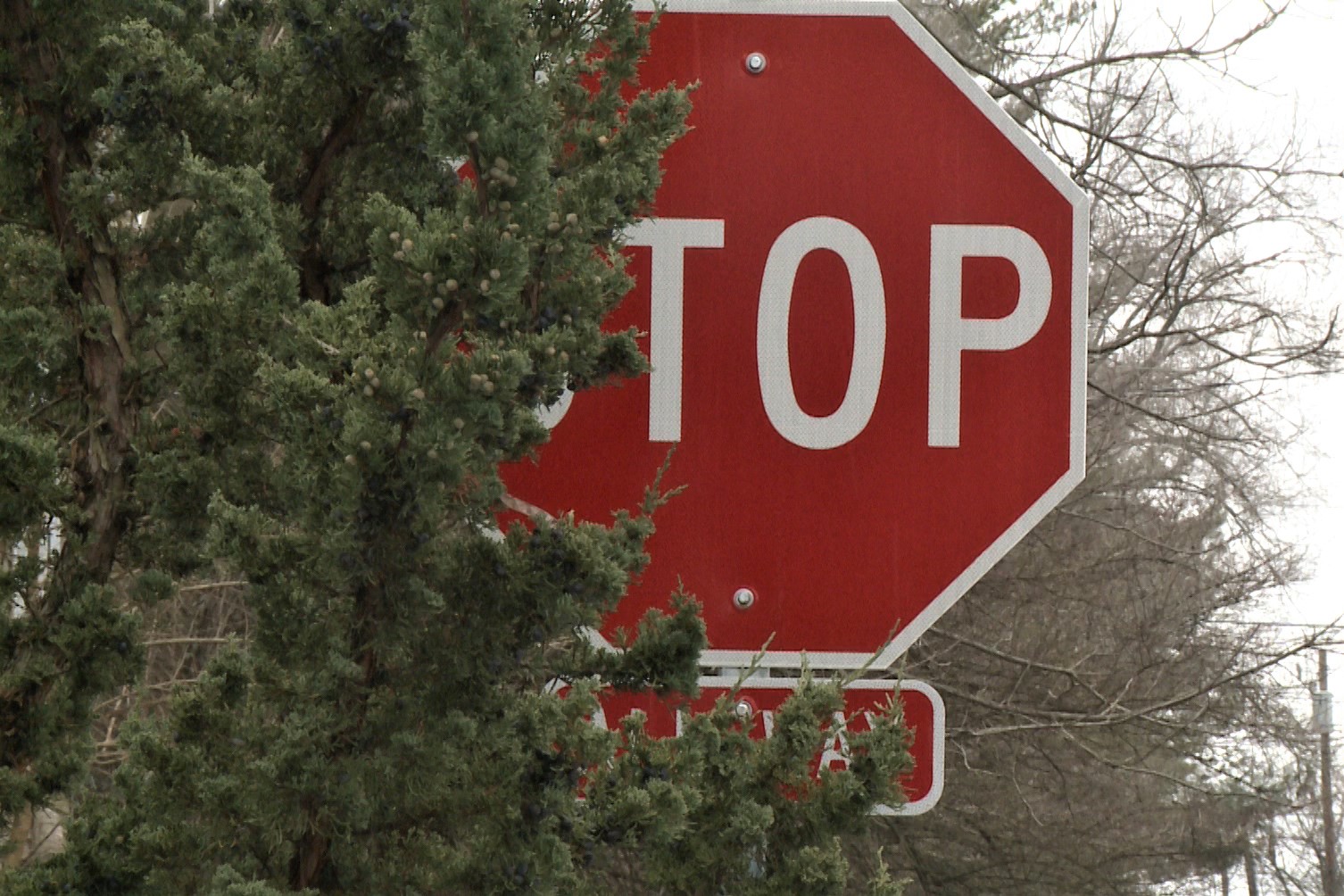 The city has a Ureport system where residents can report a number of things from around the city. This includes requesting additional signs. Through this system, residents can track their reports and requests to see how they will be handled.
Residents can also use the Ureport system to report signs missing, which is a problem the street department deals with often. Stop signs and street signs are among the most stolen.
"Probably my High Street; street name signs is the largest," Stinson says. "I probably have to replace High Street probably twice at least twice a year, sometimes three times. And that's every cross street on High Street. That's a lot of signs."
Stinson says being caught stealing a stop sign carries a higher penalty than other kinds of signs. Street signs near campus such as Indiana Avenue are also common targets, especially during celebrations — such as when an IU team wins a championship.

This story has been updated.
Our community is changing, from closing businesses to traffic and road construction to affordable housing, and we see the impact of these changes all around us.
We want to know: What questions do you have about how the Bloomington of tomorrow will impact your work, your personal life, your community and your future?
Here's how it works: You submit a question you'd like us to explore about how Bloomington has changed over the past few decades, what you want to see for the city in the future and how ties with IU continue to shape the community.  
So: What do you wonder about how Bloomington is changing and how it impacts your life?
Interested in an ongoing conversation how Bloomington is changing? Join our Facebook group!