Bloomington took final steps to solidify its agreement for city-wide, high-speed internet. Paris-based Meridiam will now be able to build a fiber optic network to at least 85 percent of residents within three years.
The city's redevelopment commission passed a resolution Tuesday to appropriate funds generated by Meridiam's new tax increment finance (TIF) district. Meridiam will invest $50 million in the network but receive almost $11 million in tax breaks through the TIF over 20 years.
READ MORE: Bloomington council greenlights city-wide internet, delays creamery apartments 
Under French law, Meridiam is a benefit corporation. Bloomington information and technological services director Rick Dietz said this makes the company a good fit for the city.
"Not only are they concerned about their bottom line for their investors, but their bottom line includes environmental, social, and corporate governance goals and [United Nations] sustainable development goals," Dietz said. 
Meridiam's network will provide one Gigabit per second exclusively through a yet-to-be-named internet service provider (ISP) for at least five years. After the exclusivity period, any ISP can use the infrastructure.
Meridiam said it hopes to announce a contract with an ISP this month. The company plans to begin laying fiber this year.
READ MORE: Bloomington high-speed internet agreement to improve digital equity 
The board of public works also passed a resolution Tuesday approving the project. The redevelopment commission also approved a declaratory resolution for the project last month.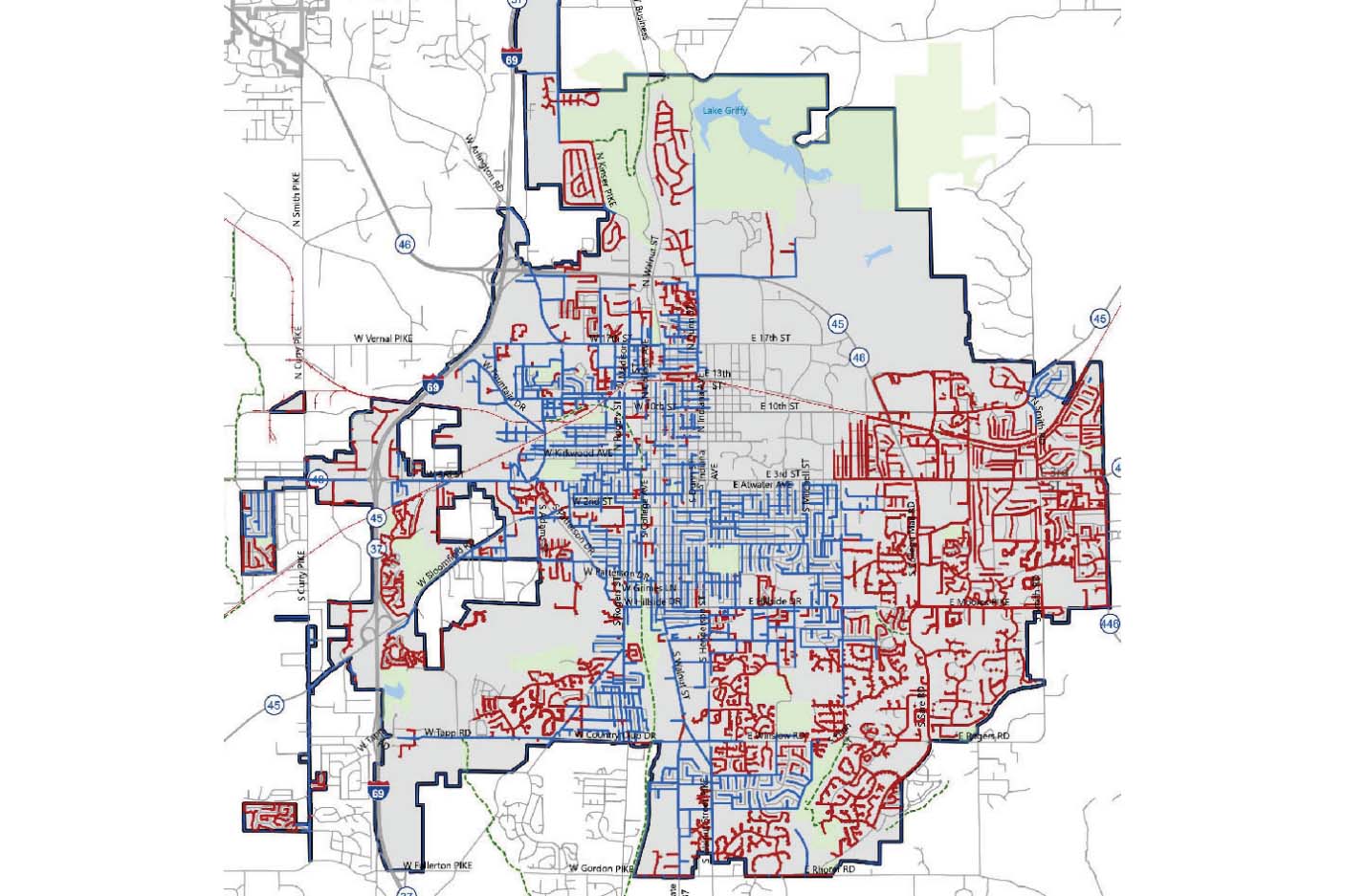 Hopewell Neighborhood
The redevelopment commission and board of public works also approved a $1.1 million construction inspection contract for the first phase of the hospital redevelopment site, or Hopewell neighborhood. 
Both boards last month approved demolition of existing buildings on the same eastern portion of the site. Demolition on Phase One East is set to begin later this month.  
The commission also approved a $107,000 contract for Marshall Security to roam the Hopewell properties at night. The company will provide one guard between 11 p.m. and 7 a.m. until July 5, 2023.
READ MORE:  Bloomington parks board extends security guard contract to farmers' market