Parents and children gathered in the homey Juniper Gallery in downtown Bloomington on Oct. 10. Speakers discussed the art of Yuri Kadamov and spiritual cost of the death penalty.
Kadamov wasn't in attendance at his own show. He's on federal death row in Terre Haute.
Kadamov has been in solitary confinement without physical contact for 22 years.
An exhibition of Kadamov's paintings, titled "I Was a Prisoner, and You Came to Me," will be on display at the Juniper Gallery through Nov. 3.  
Some of those attending Tuesday's conversation were lawyers, spiritual advisors and activists against the death penalty.
Ross Martinie Eiler is Kadamov's Minister of Record. If Kadamov is executed, Eiler may be at his side in the death chamber.
"Because he is a foreign national and his father's a Muslim, right after September 11 he was put into sort of extreme domestic terror protocols where he was not allowed to speak or touch anyone," Martinie Eiler explained. "When he was finally able to speak again, his vocal cords had atrophied."
Martinie Eiler wanted to communicate what making and showing art means to Kadamov.
"I'll look up and I'd be like, dammit, I exist! Look, that proves that I'm a human being. I still am a human and I still exist," Martinie Eiler said. "His work for him is existential in the most literal way."
Although they can't see each other, Kadamov teaches art to other prisoners on federal death row. Part of the proceeds from his show will go toward purchasing art supplies for other inmates.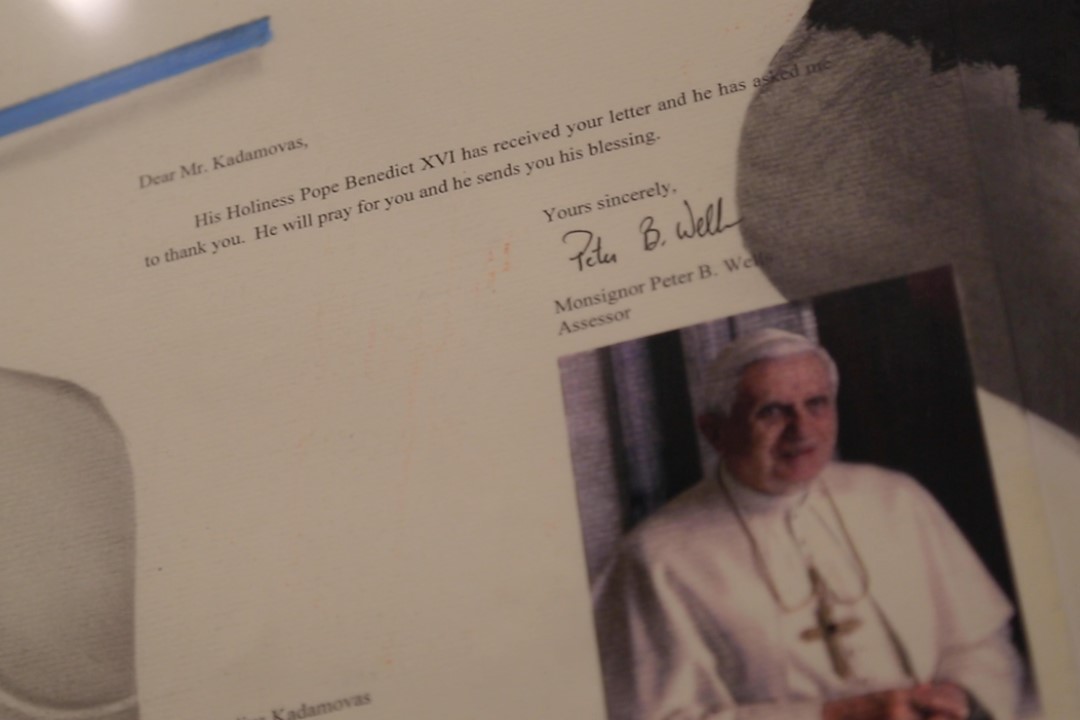 As an inmate, the tools Kadamov can use depend on the whims of the prison.
"He's been consistently limited in what access he has. So now you can have one color at a time other than black and white. So he's kind of forced into a limited palette," Martinie Eiler said.
Kadamov incorporates elements of his cell into his art: chips of plaster from the walls, photographs and clips of letters from the mail.
Speakers at the event wore t-shirts he decorated by hand.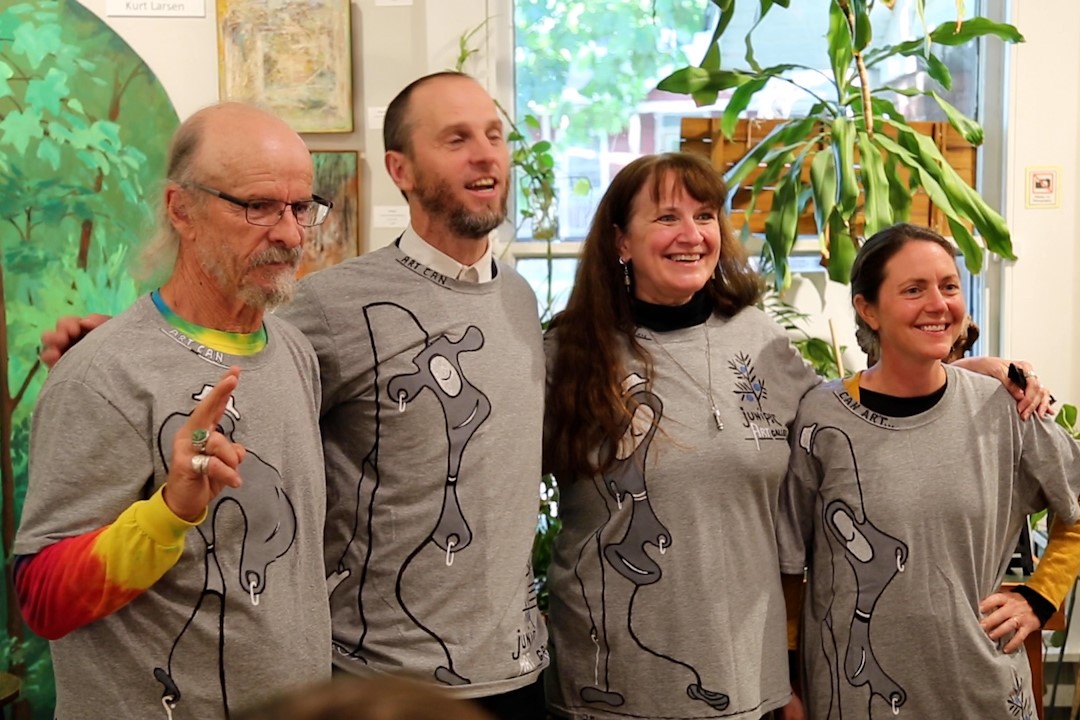 Without printmaking supplies, creating a single graphic t-shirt requires around 50 hours of labor.
Kadamov describes his philosophy as "art against death": a personal affirmation of life and political statement against murder and execution.
Every piece includes a representation of a piece of rope given to Yuri by another inmate to hang himself.
"He considered, 'Should I kill myself right now?' And he decided, no, I'm gonna use this for life and not death," Martinie Eiler said.