Crime in Bloomington decreased 9 percent in 2021, according to the city's annual public safety report.
Public safety directors from the police, fire and family resources departments delivered the sixth annual report Wednesday. 
Police Chief Mike Diekhoff said violent crime dropped 1 percent, but gun violence increased significantly beginning July 2021. In the last five months of the year, the department responded to 34 incidents involving gun fire.
In response, the department worked with federal agencies that examined evidence for connections to other crimes.  
"We started to see the same individuals were involved in some of the different shootings we had around the community," Diekhoff said. "And we wanted to make sure that we focused our attention on them so that we could stop some of the gun violence." 
Major crimes such as murder, robbery, aggravated assault, burglary, larceny, and vehicle theft decreased in 2021. However, there was a 6 percent increase in reported rapes. 
In terms of staffing, the Bloomington Police Department is still below full staffing. Diekhoff said the department is authorized for 105 sworn officers, but only employs 85 officers. In total, nine new officers were hired in 2021. 
The department's four community service specialists responded to 4 percent of calls. Diekhoff said he plans to hire more specialists this year as approved in the 2022 city budget. These non-sworn employees handle minor crimes such as traffic incidents.
Bloomington Fire Department   
Bloomington reported zero fire fatalities for the sixth year in a row. However, the fire department responded to 5,553 calls, which is an increase of 1,486 from 2020.   
"Talking to my peers around the nation, everyone has seen a slight increase, generally somewhere in the realm of 17-20 percent," fire chief Jason Moore said. "So, 37 percent is not something we were expecting."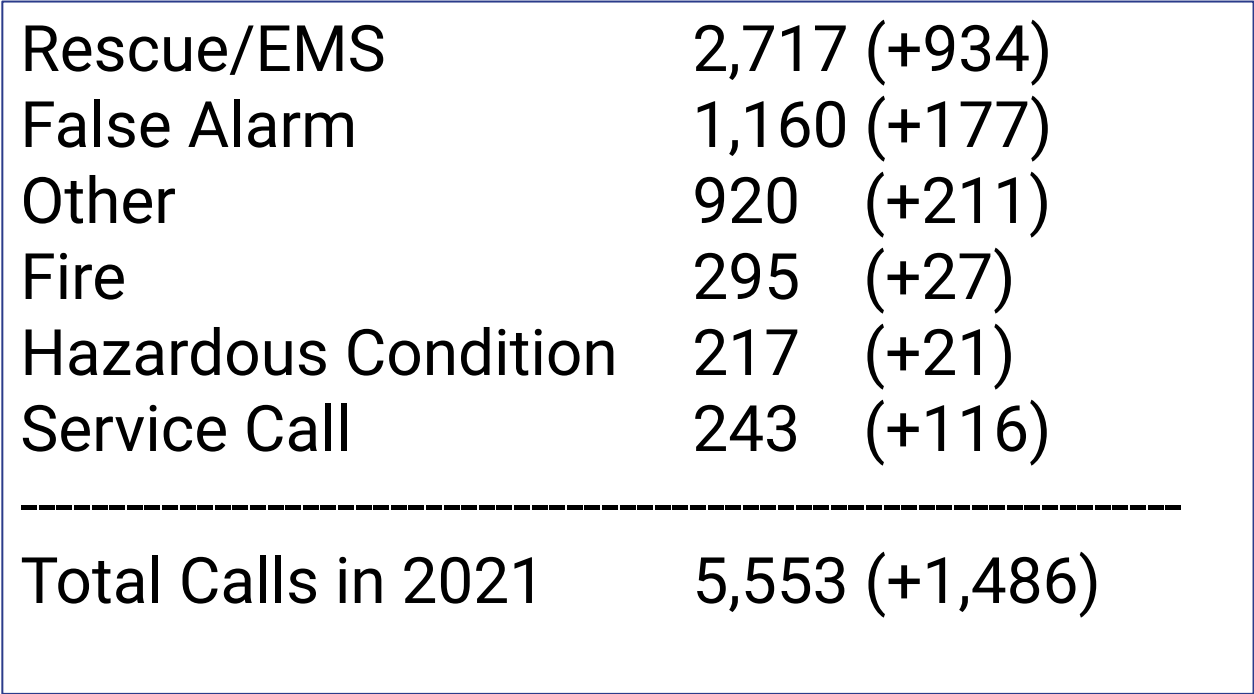 Moore said the department has four stations in need of repair, including station one downtown. This station was damaged by floodwaters in June 2021.  
"We are in the process of evaluating a new station one as well," Moore said. "(We're) figuring out what is the best site location, what's the best option, what's the most fiscally responsible."