Bloomington City Council is debating new council districts, and several incumbent representatives may have to face off in the 2023 municipal elections.
Council created the 'Citizens' Redistricting and Advisory Commission" in 2020, filled it with applicants in June 2022, and must now approve or deny the commission's recommendation. Council discussed the issue Wednesday for more than two and a half hours, and one member is urging rejection of the commission's proposal. Instead, he wants a district with only IU students.
Ultimately, council delayed the legislation to Thursday, Oct. 6 from 5-6 p.m. Council could approve the map, send it back to the commission, or delay again.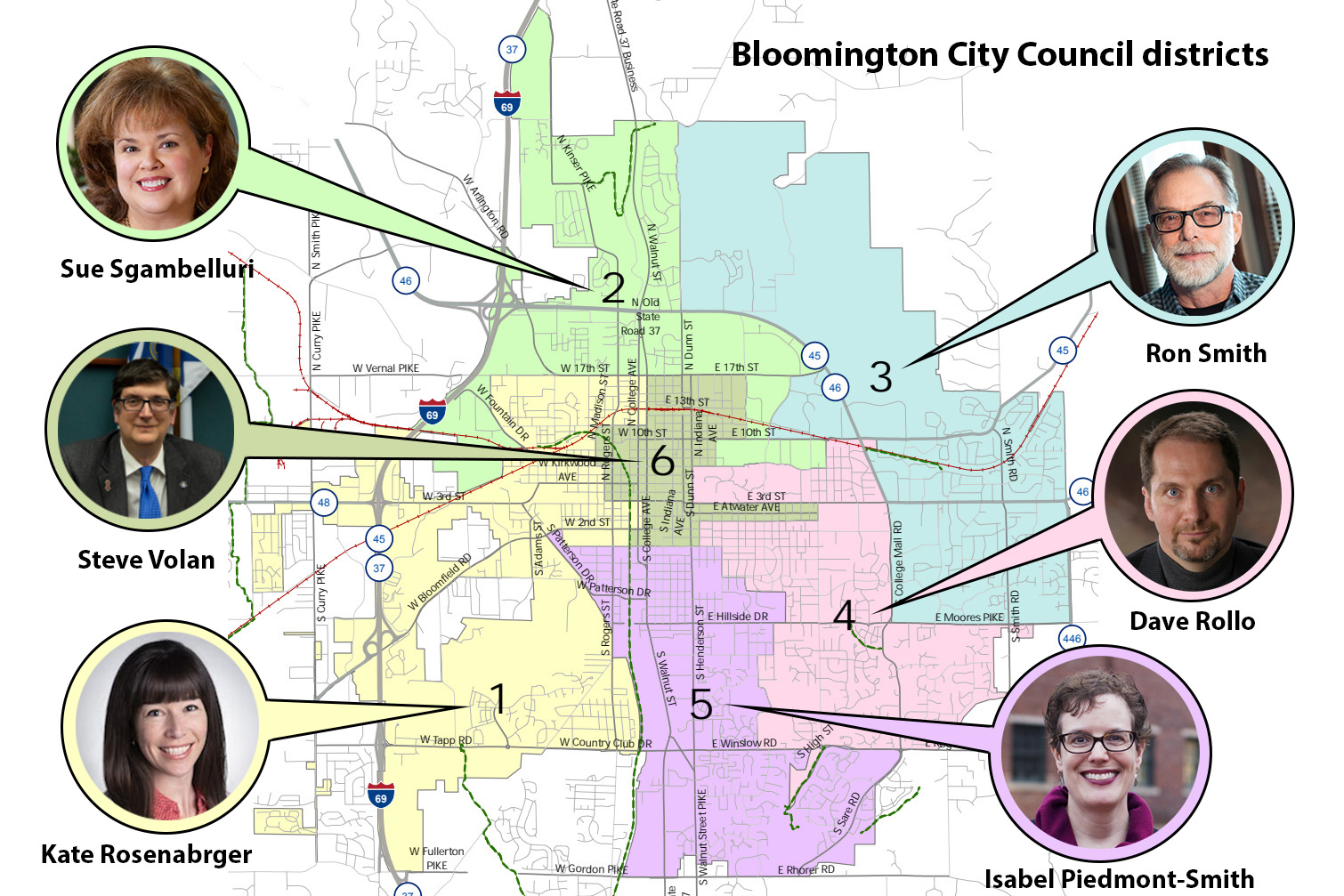 The commission's proposed map would push several incumbents into new districts, should they all seek re-election. Most notably, it would push two long-term representatives, Steve Volan (district 6) and Dave Rollo (district 5), into the new district 4. The map would also push first-term representatives Sue Sgambelluri (district 2) and Kate Rosenbarger (district 1) into the new district 2. Isabel Piedmont-Smith (district 5) would be redrawn into the new district 1.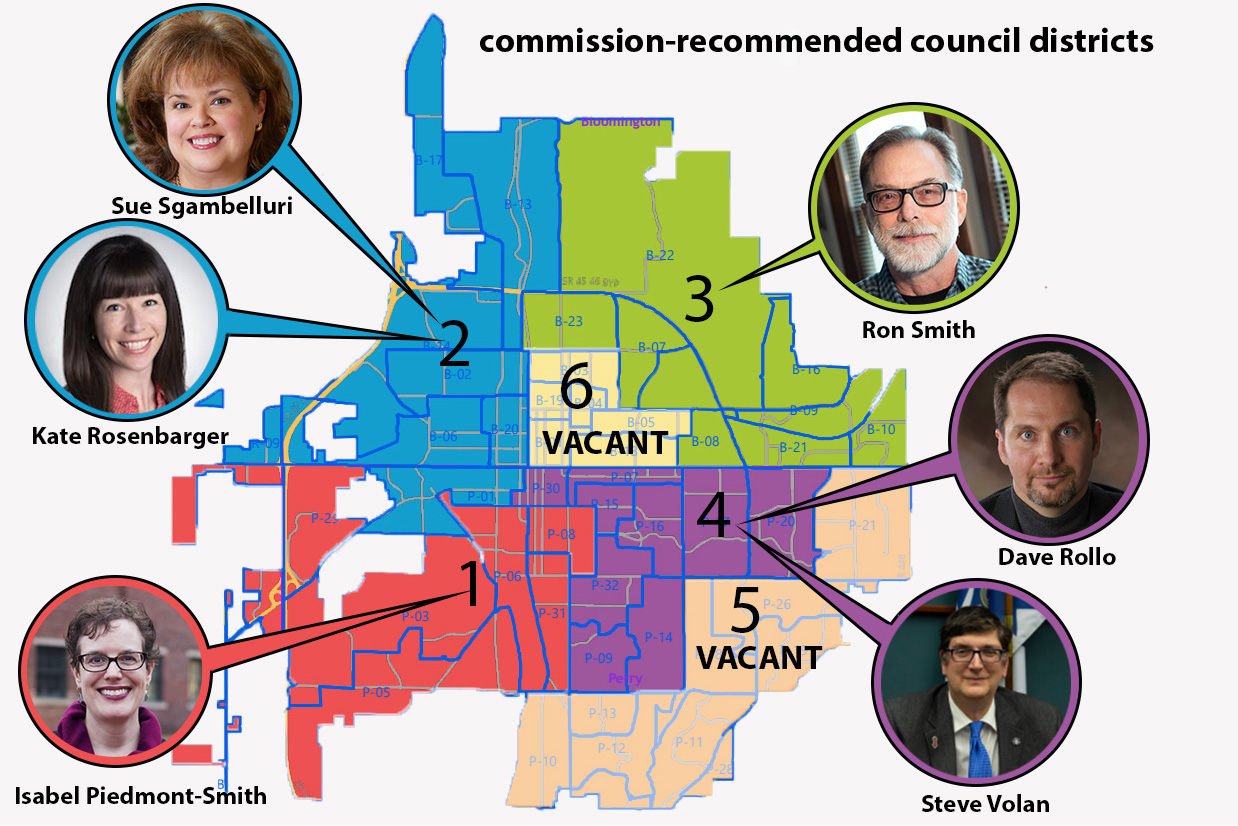 The proposed map would leave districts 5 and 6 vacant. If at-large representative Susan Sandberg runs for mayor, three new faces could sit on city council in 2024.
READ MORE: Two Bloomington women take first steps toward running for mayor
Councilmember Steve Volan, who authored the ordinance establishing the commission, said council should reject the proposed map Oct. 6. He wants to see a district made entirely of IU students.  
"We never affirmatively encourage students to take part in local government, and there is no better way to do that than to have a district where only a student could possibly be elected," Volan said.
Councilmember Dave Rollo said he is trepidatious of interfering with the map because district representatives have interest in the outcome. Instead, he said it should be evaluated on the requirements of the ordinance - things like population distribution, compactness, and whether communities are split.
"Our task is to evaluate 'does this map in some way fail the requirements of the ordinance?' Rollo said. "It's not to micromanage the district for other purposes."
Volan presented several maps, but the one he likes most would still put him and Rollo in the new district 4. However, it would push Rosenbarger back into her current district 1. 
Council unanimously voted to push consideration off until 5 p.m. on Thursday, Oct. 6. The meeting is scheduled to end no later than 6 p.m. because the Democrat party has a fundraiser later that evening.
Council must approve/reject the map by Nov. 1. If rejected and sent back to the commission, it has until Dec. 1 to respond. If the commission recommended the same map again, and council rejected for a second time, council then must draw a new map by the end of the year.
Council is supposed to approve maps two years after each census, meaning the current districts were drawn in 2012.
This story has been updated. A previous version said Isabel Piedmont-Smith would be redrawn into the new district 6 under the commission's proposed map. She would be redrawn into the new district 1.