Bloomington's redevelopment commission heard new financial details Monday on the proposed high-speed internet project with Meridiam.
Meridiam will invest $50 million in the project if Bloomington establishes a new Tax Increment Finance (TIF) district. If successful, the company then would receive $14.4 million in tax rebates over 25 years.
READ MORE: Bloomington advances plan for city-wide high-speed internet 
By establishing a TIF district, a local government can spur new infrastructure and promote economic development. Normally, a TIF applies to land or buildings in a geographic area.
A TIF works when developers build within the district, causing real property values to increase. New tax revenue then helps repay development.
The Meridiam district would be unlike any current districts in Bloomington because it does not use real property value as a measurement. Instead, the new "spider" TIF district would only apply to Meridiam's personal property, which in this case is the fiber network.
Bloomington is referring to the TIF district as a "spider" because Meridiam's fiber network will resemble a web.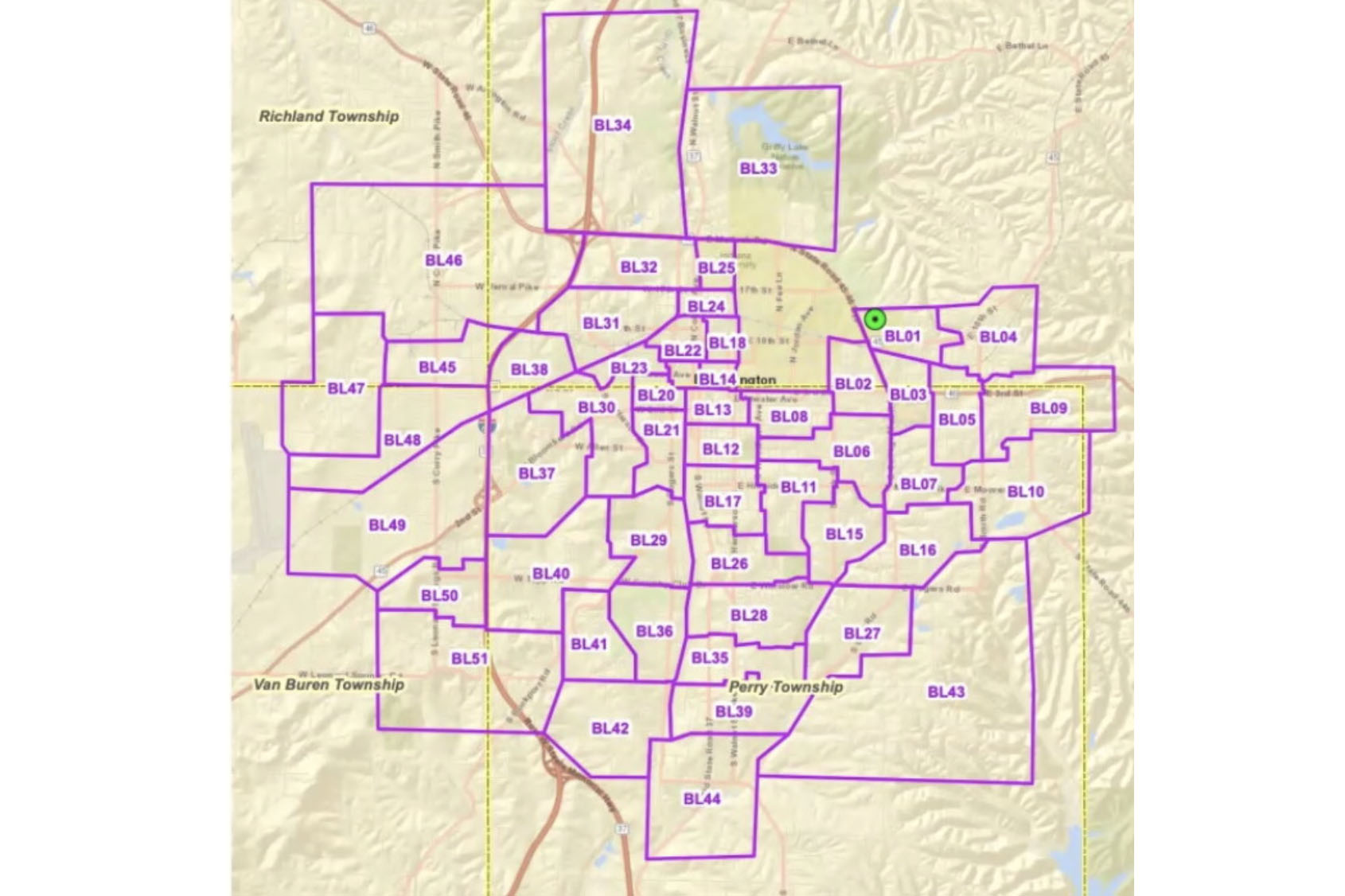 The project aims to serve 85 percent of Bloomington residents, but city staff said it would not overlap existing districts. Under Indiana law, TIF districts cannot overlap.
"It's a completely separate situation with this one," said Larry Allen, assistant city attorney. "Because it affects personal property, essentially a virtual parcel is created."
READ MORE: Bloomington high-speed internet agreement to improve digital equity
The redevelopment commission did not vote on any legislation but plans to act May 31. City council is scheduled to hear the legislation June 1, and plan commission will hear the topic June 13. 
The Meridiam TIF district would be Bloomington's second attempt this year to attract economic development by abating business personal property taxes. In March, city council granted Catalent tax breaks, which resulted in the company selecting Bloomington for a $350 million expansion.