Bloomington City Council approved a handful of traffic changes Wednesday, despite some already being constructed.
The largest update is two new stop lights on North Walnut Street at the intersections of 11th and 14th Streets. 
Councilmember Isabel Piedmont-Smith asked why the two traffic signals on North Walnut had already been constructed if council had not approved the projects. 
"It just rubs me the wrong way when we've already installed an intersection and then it comes to city council," Piedmont-Smith said. "It's unusual for Title 15 (traffic) ordinances to get much pushback at this level, but you never know."
The city also plans to add a traffic light at West Tapp Road and South Deborah Drive but remove a temporary traffic signal at West Tapp Road and South Leonard Springs. 
Additionally, speed limits will also drop from 30 mph to 25 mph along South Indiana Avenue and South Henderson Street between First and 17th Streets. The speed limit will also drop to 25 mph on North Rogers and Madison Streets between 17th Street and West Country Club Drive.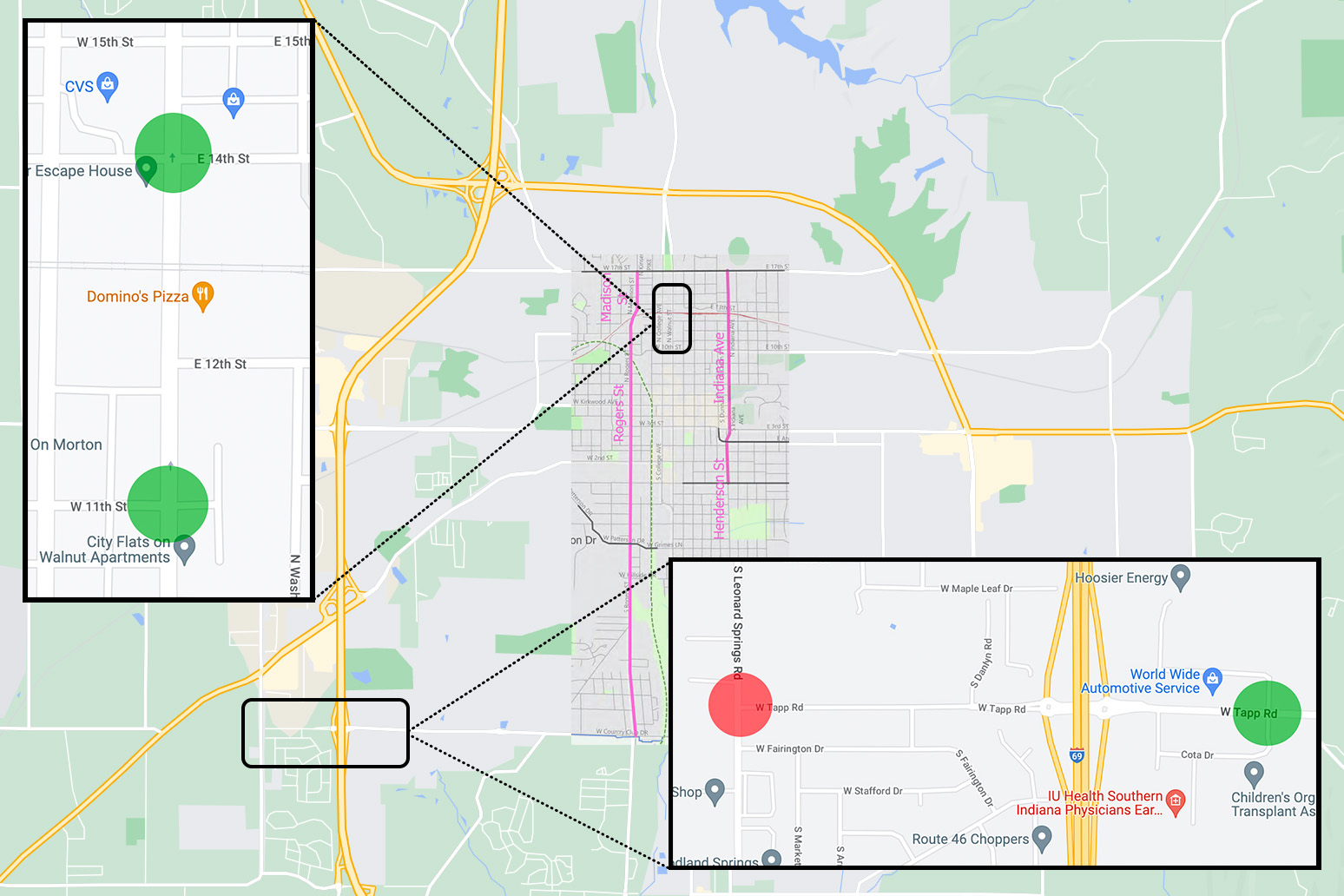 The city also officially codified back-in-angle parking near the police station on South Lincoln Street from Smith Avenue to Third Street. This area was temporarily made back-in-angle parking for 180 days starting December 15, 2021.
Piedmont-Smith asked why this ordinance also didn't come to council sooner, considering the 180 days is over.
"I don't totally know the answer," said assistant director of planning and transportation Beth Rosenbarger.
She said the department tends to present amendments twice each year, but it waits two months, on average, to present legislation in front of council once it is submitted.
"Just the timeliness of getting it all together," Rosenbarger said. "I would have loved to have presented it in May."
Council approved the changes 7-0. Councilmembers Steve Volan and Jim Sims were absent.
Click here for a full list of traffic and parking changes.