The crack of muskets and the smell of burnt powder in the wind means the National Muzzleloading Rifle Association (NMLRA) has returned to Friendship, Ind.
The event draws thousands of people to shoot, craft and trade in antique firearms.
NMLRA president Mike Yazel has been coming to the shoots since he was three years old. He met his wife here, and together they brought their kids to Friendship as fourth generation NMLRA members.
"It's just a huge family that comes together twice a year here at our national competitions," Yazel said. "Everybody has a really good time and helps one another."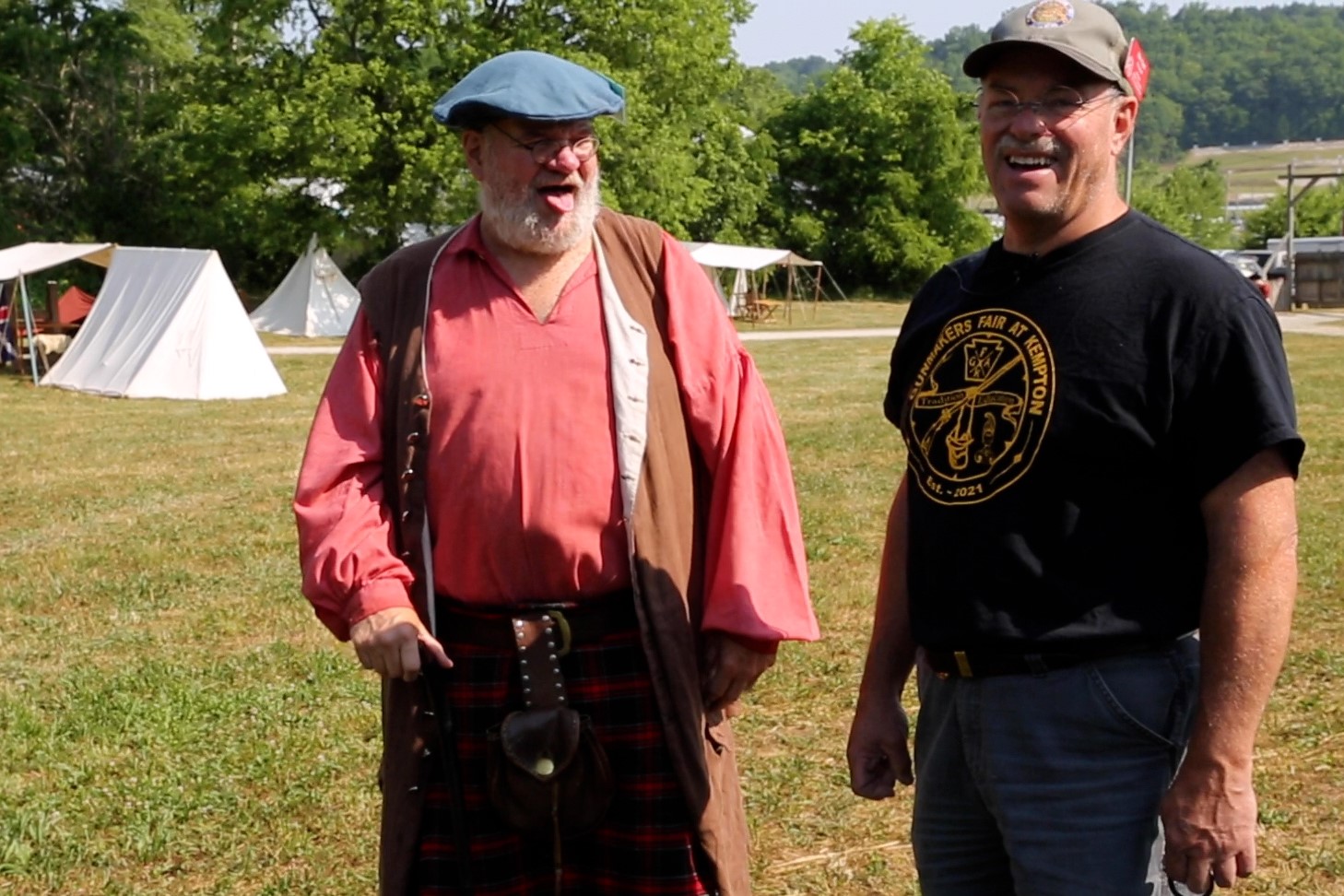 The NMLRA isn't quite as old as the guns its members prize; it's just turning 90 this year. The spring event pulls in sharpshooters, craftspeople and history enthusiasts from around the world to this small town nine miles outside Versailles.
"History is a big part of our project," Yazel said. "Keeping early American history together and keeping people realizing how things were done, how simple it was done, and trying to bring that to another generation."
Read more: Are there people buried under Lake Monroe?
Several thousand people stay at campsites: in tents, lean-tos and trailers. Thousands more attend as day trippers.
"I think what brings them back just is that variety of individuals that are here and the stories around the campfires," Yazel said. "Just the multitude of things you can see here."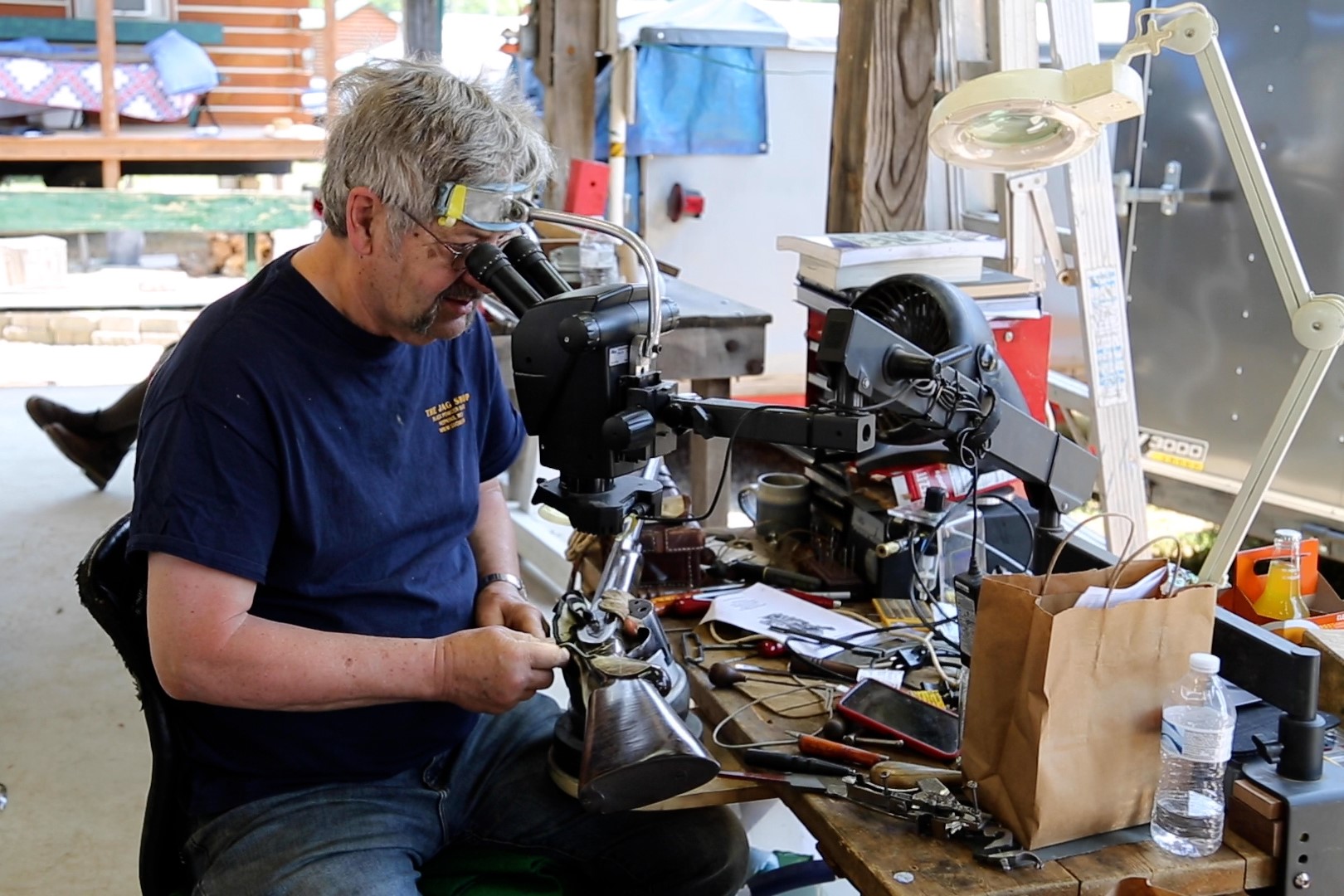 There are at least 15 disciplines to compete in, including axe throwing and archery. But not everyone's here to compete. The festival is also a gathering place for craftspeople who specialize in historically accurate clothing, powder horns, canoes, rifles and bows.
Navio Occhialini gave up shooting when he developed fiber myalgia, but it didn't stop him from crafting. His interest took off when he first came to Friendship in 1968 and met a man carrying a Kentucky rifle: a long muzzle-loaded gun from the 1700s.
Occhialini recalled that conversation 55 years later.
"'Where'd you get that?' 'I built it on my kitchen table last winter.' 'Oh my God! Where'd you get the parts?' 'Right over there,'" Occhialini pointed to the direction of the gunsmiths' hall. "My heart was beating so fast."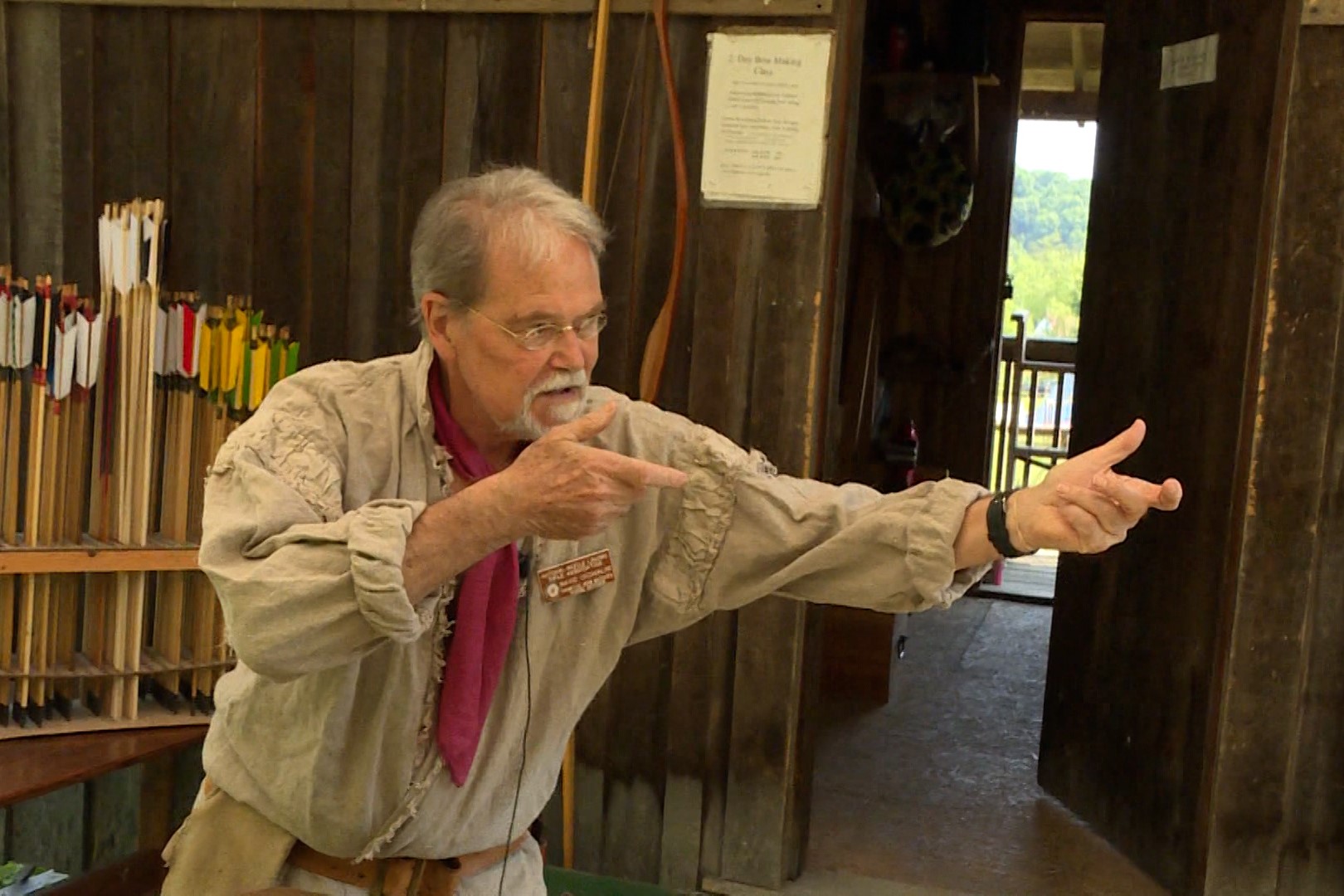 For some, the spring shoot is a family affair. Kids hone their survival skills and even compete with adults.
Fourteen-year-old Matthias Gouge was excited to try his hand at the rifle range.
"The muzzle loader shooting is really fun. This year, I can actually hold it up," he said. "They're really, really heavy."
His father Aaron Gouge grew up between South America and the United States, hunting and fishing with his family.
"It's important to me for my boys to learn outdoor skills and learn how to shoot and hunt," he said. "It's just been a part of what our family did growing up."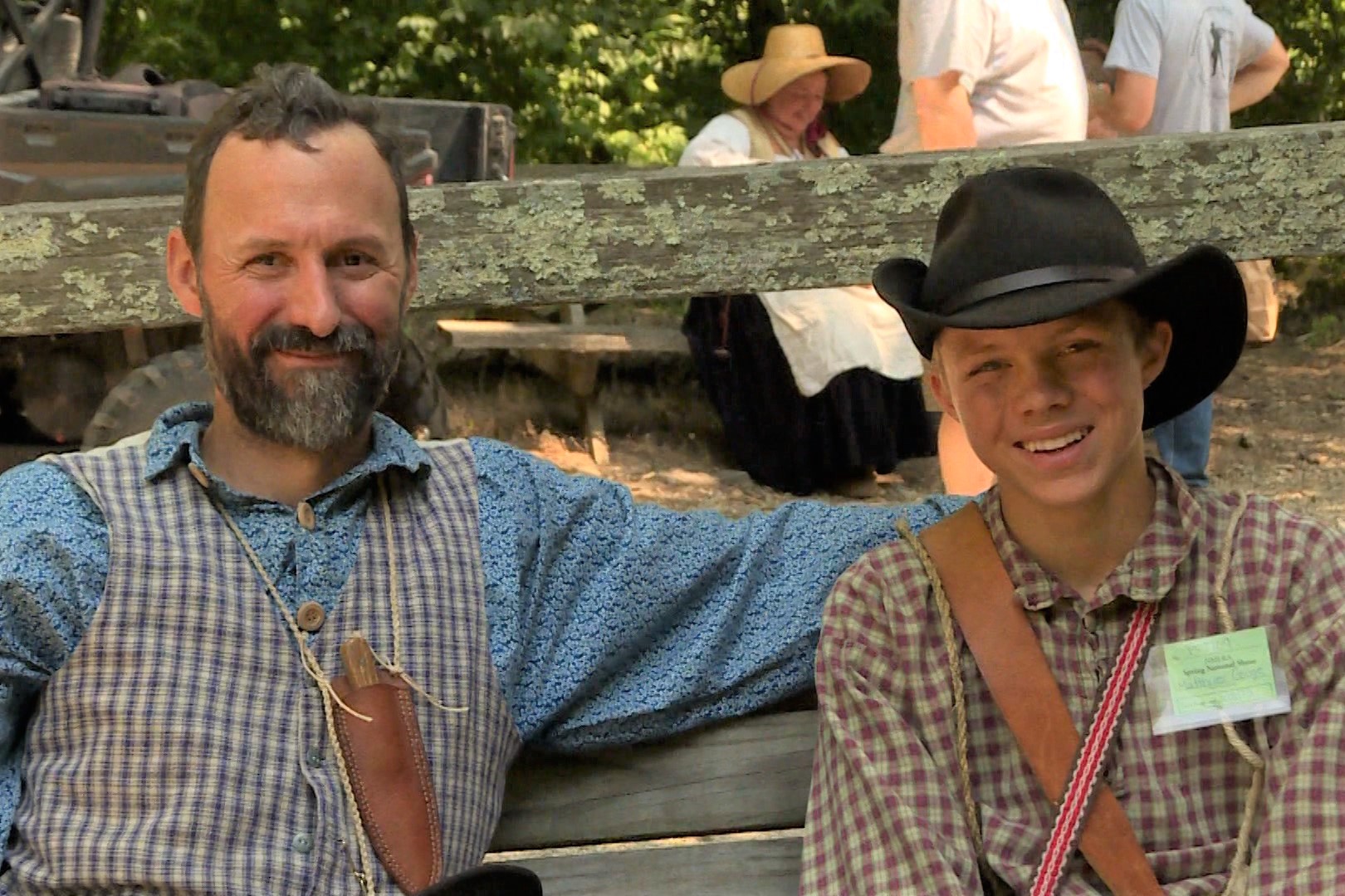 For Matthias, reenacting and recreating historical objects was part of the fun. He was excited to show off his hand-carved powder horn and homemade clothes.
"The outfits are really, really cool. There's so many different varieties, so many different time periods that come here," Matthias said.
However his sons approached the spring shoot, Gouge was grateful for the chance to bond with his family in a more slow-paced atmosphere.
"If it's not their cup of tea, it's not their cup of tea. I get that," he said. "At the same time, we're just spending time together and learning about history and learning about firearms from history and once again learning to slow down some and appreciate the past."
Read more: Honeybees at U.S. courthouse in Hammond part of federal pollinator initiative
Yazel understands the allure of the past. He led us through a wooden gatehouse that separated the modern campgrounds from the primitive area, where present day technology is kept to a minimum. Yazel moved slowly, stopping to chat with craftsmen he'd known for years.
"You really kind of get to walk back in time," he said. "I think you'll find in the primitive area, even more so than the rest of the property, that people are willing to sit down and share and talk to you."
During the rest of the year, the NMLRA runs a museum and maintains the 550-acre property for primitive weapons practice.
The crowds will all be gone Sunday, but Yazel said they'll return in September for the fall shoot.